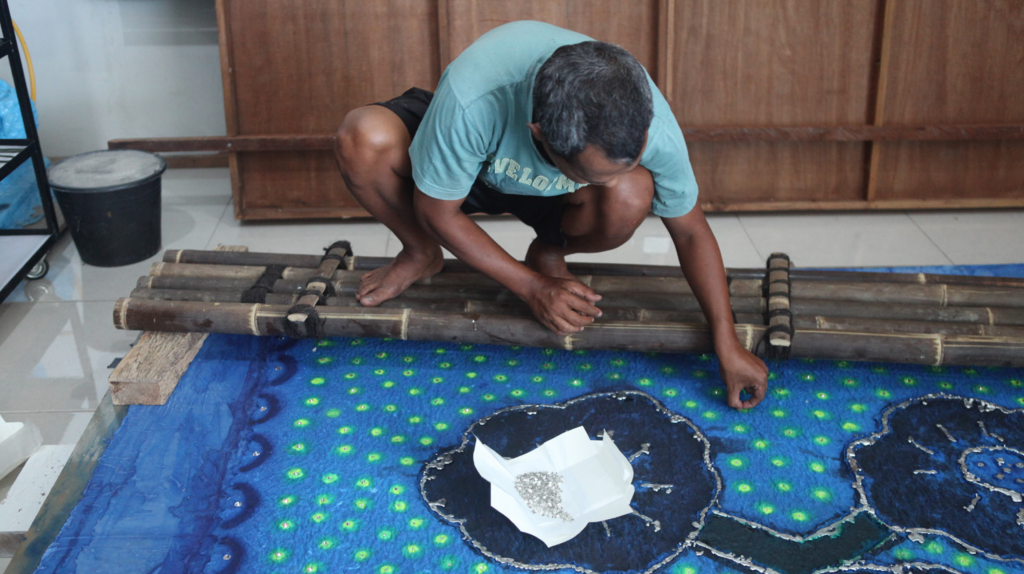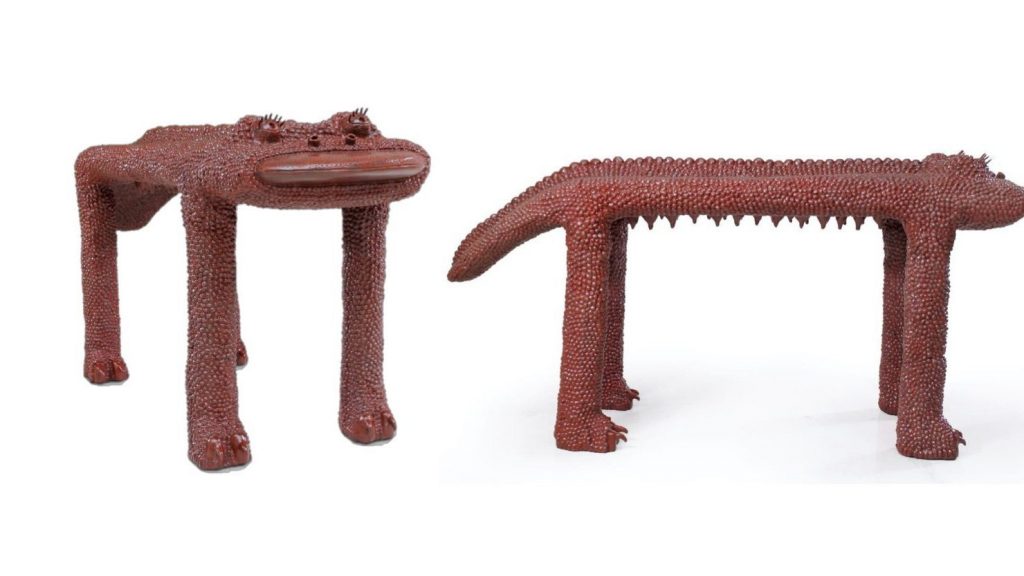 INDUK MONSTER
2017
Cast Bronze
82 x 170 x 55 cm
YUNIZAR (b. 1971, Talawi, Indonesia)
Hailing from West Sumatra, YUNIZAR has carved his own path in Indonesia's art history through his raw, childlike forms rooted in the immediacy of his everyday surroundings and the rich realms of his subconscious. Relying on spontaneity in his process, Yunizar paints expressive canvases that evoke narratives inspired by the oral traditions of the Minangkabau culture. The results are rhythmic, visual melodies on canvas rich in texture, colour, and brushwork. While his 'naïve' aesthetic is often associated with the likes of art brut artist Jean Dubuffet, Yunizar stands out for the unique worlds he creates: brimming with wild, fantastic creatures; chaotic yet sophisticated compositions; and enigmatic, enchanting narratives.
BURUNG HITAM
2013
Mix media on paper
196 x 11 x 218 cm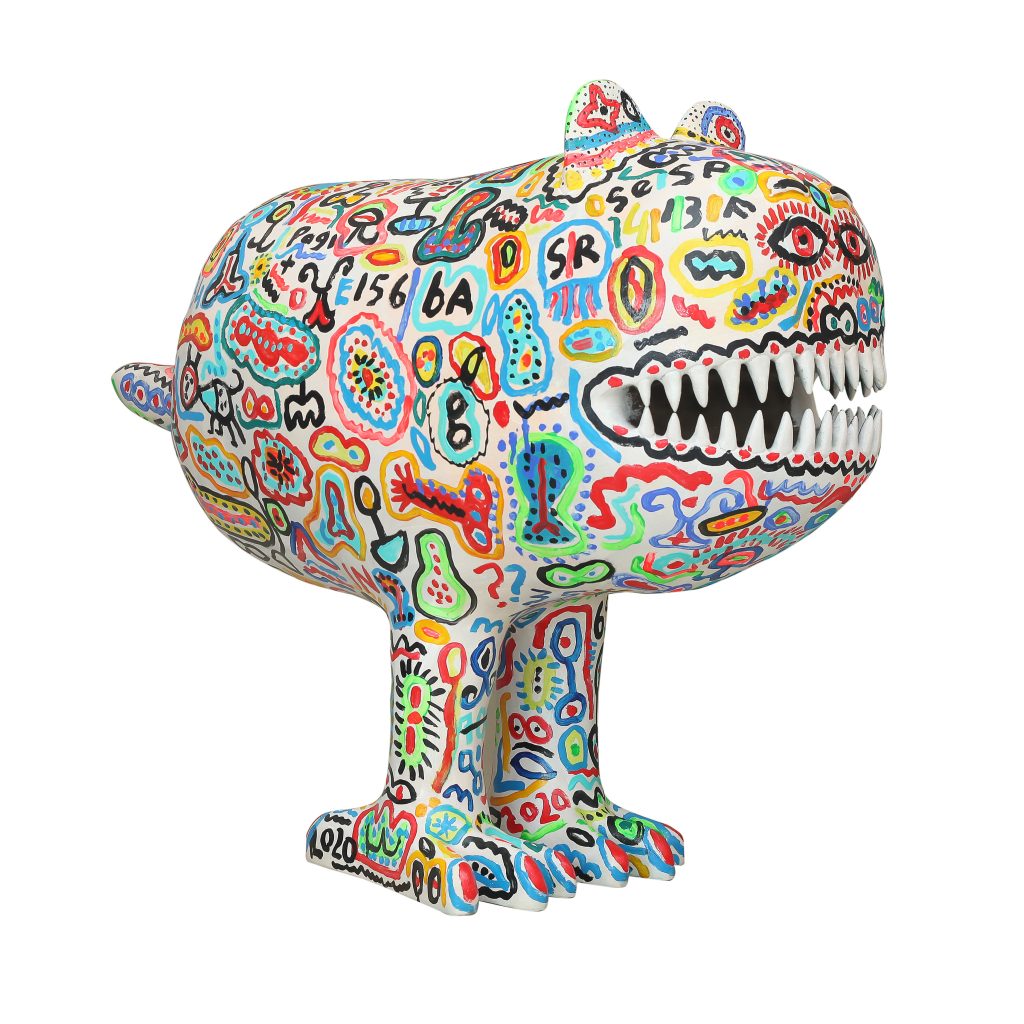 LITTLE MONSTER
2020
Cast bronze
73 x 36 x 100cm
Yunizar cofounded YAL in 2012 together with Gajah Gallery's director Jasdeep Sandhu, both of whom were determined to provide a space for artists in Southeast Asia to experiment with new materials and processes, with the careful guidance of local craftsmen in Yogyakarta. Apart from owning the space where YAL was built, Yunizar was instrumental in guiding the direction of this 'laboratory'—which, while initially focused on papermaking and aluminum casting, has since evolved to a world-class foundry specialising in the bronze medium.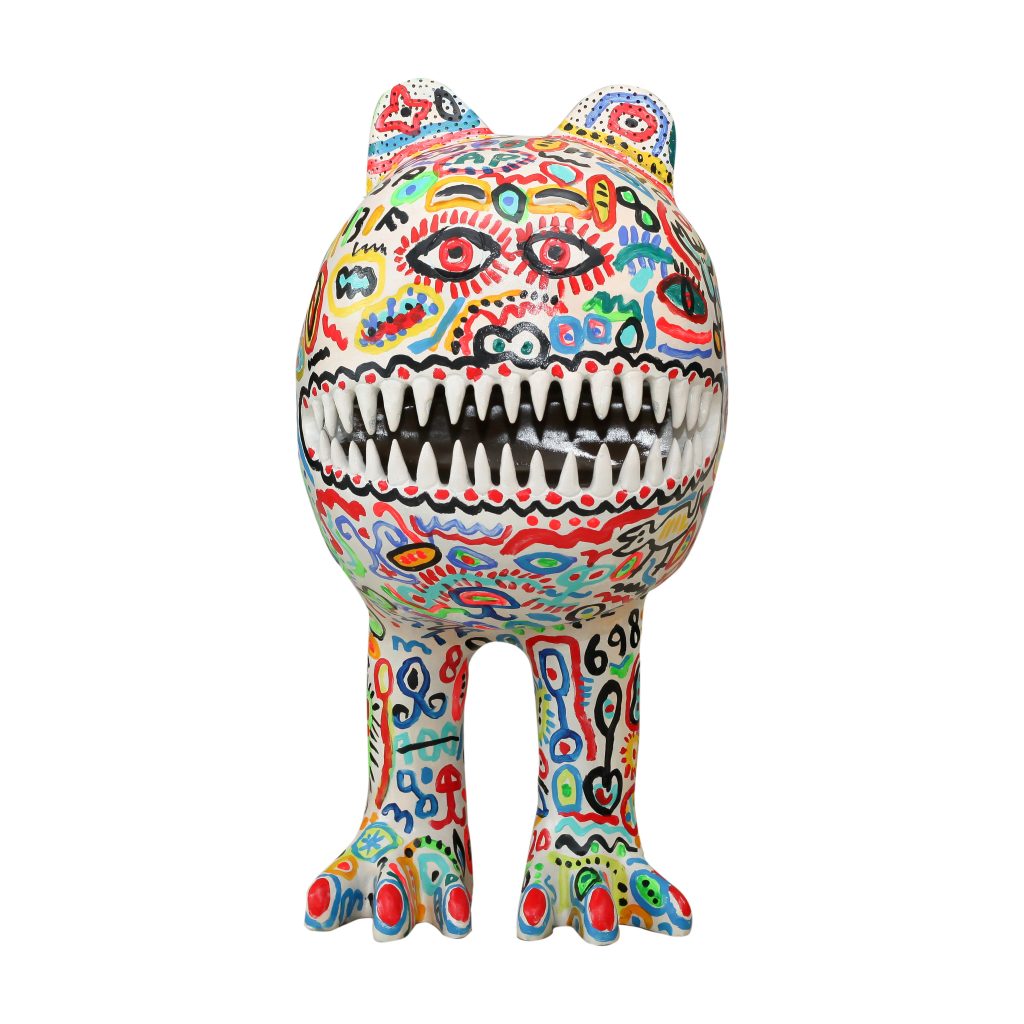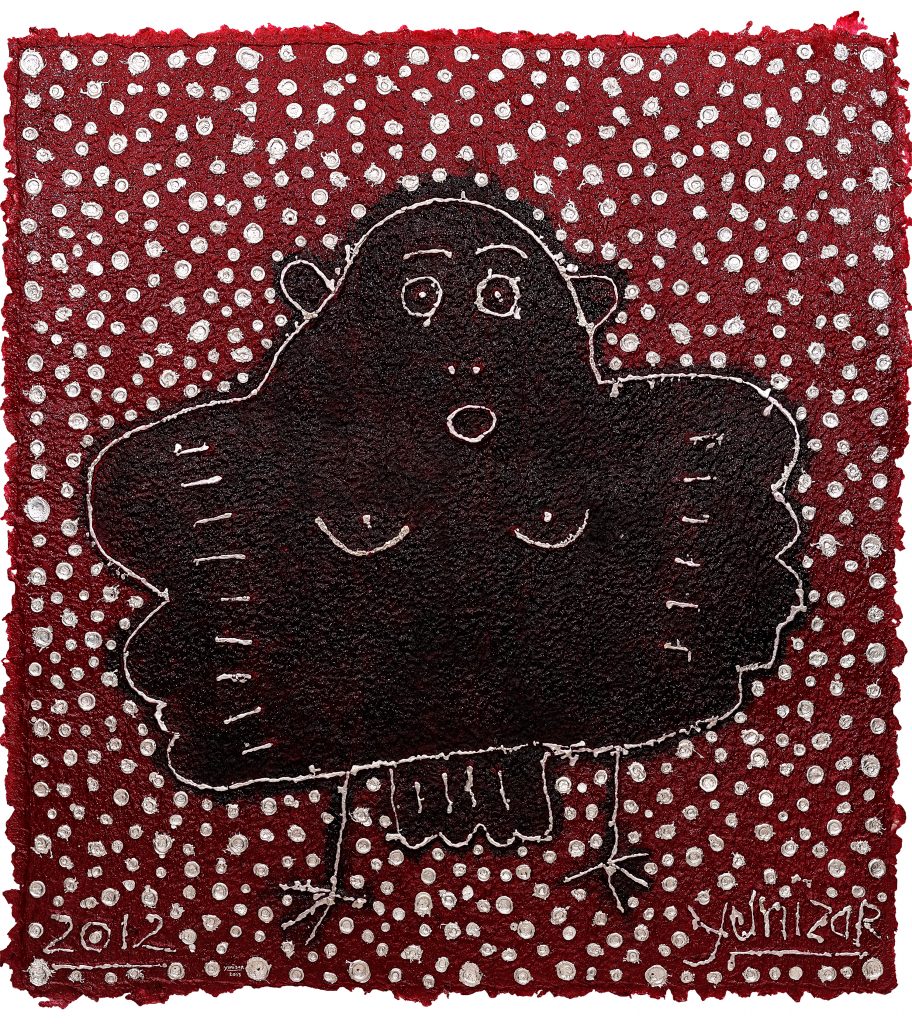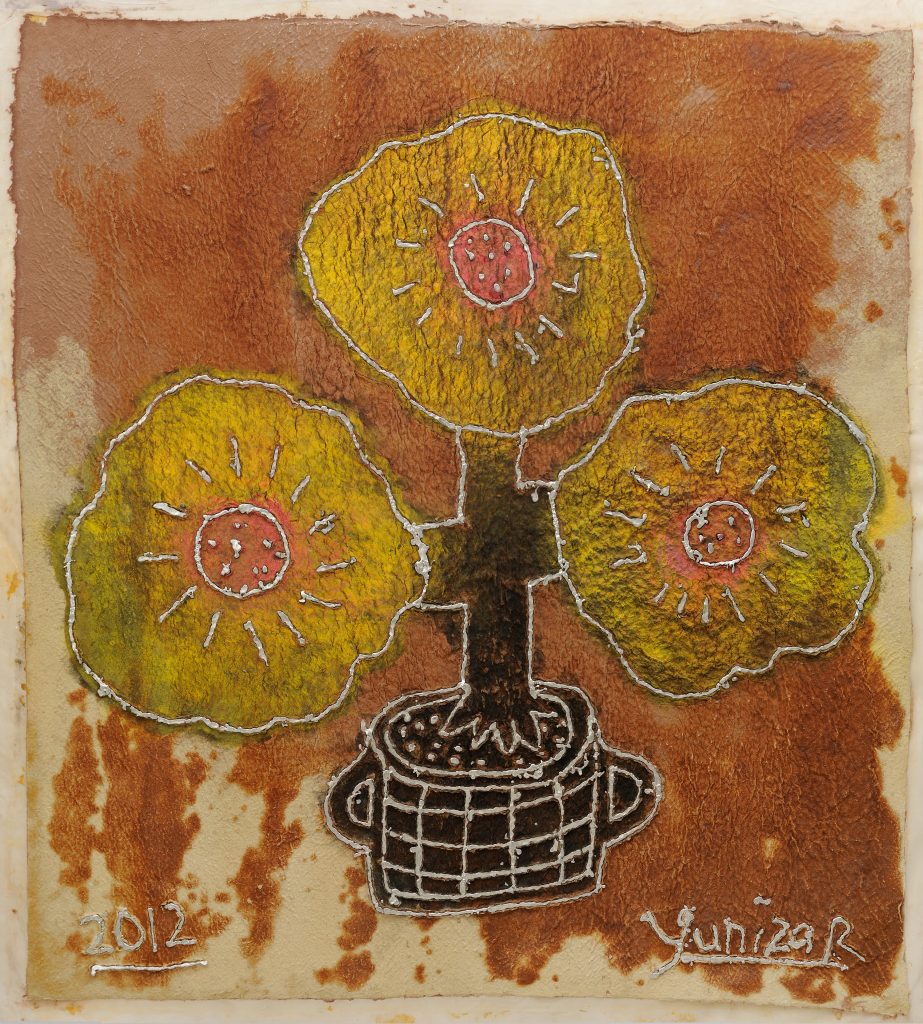 SAYA TERKEMBANG
2012
Mixed media on paper
218 x 196 x 11 cm
BUNGA KUNING
2012
Mixed media on paper
196 x 11x 218cm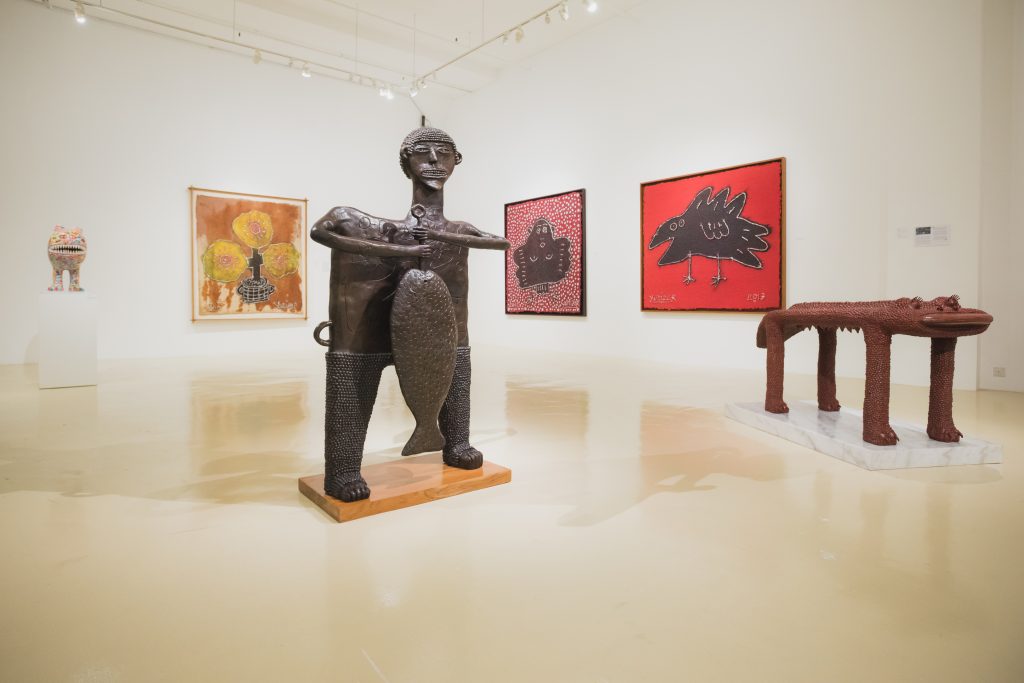 KUCING (White)
2019
Cast bronze
64 x 20 x 34 cm
TREE
2019
Cast bronze
64 x 20 x 34 cm
FISHERMAN
2016
Bronze
122 x 35 x 172cm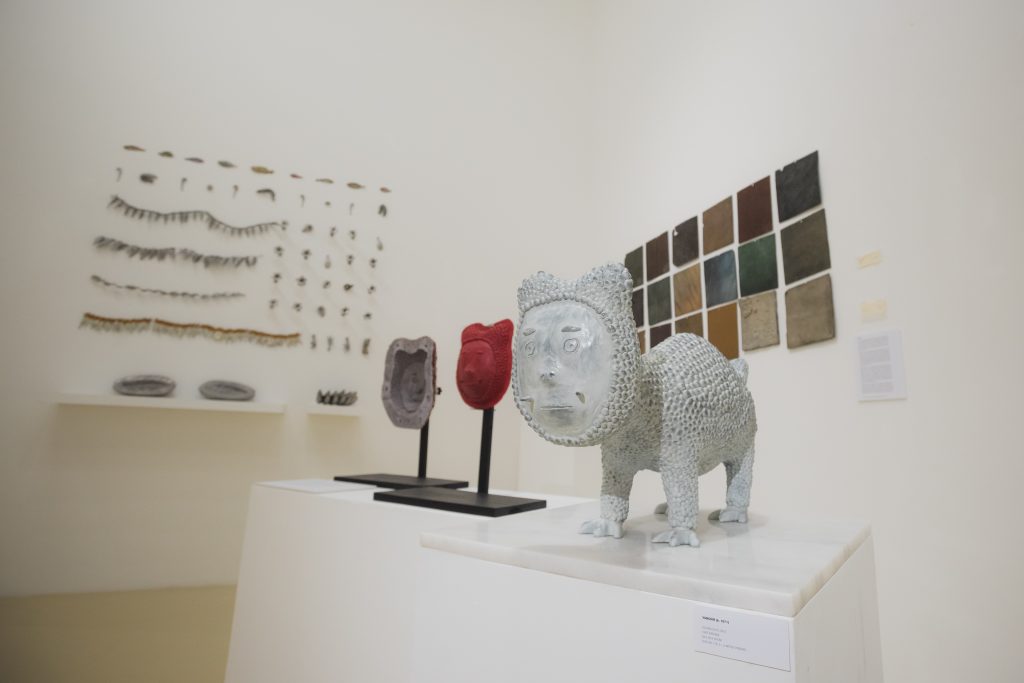 Observing that the team at YAL could successfully realise his sculptural visions, Yunizar began producing his commanding cast bronze sculptures of life-size, arresting figures with their large eyes and akimbo stances—a distinct departure from his more pictorial, enigmatic drawings and paintings.