When you enter a contemporary exhibit, where does your mind go?
YOGYA ART LAB (YAL) has nurtured that needed rare space for artists to boost their artistic potential and dive into radically new territories in the practice. Through working closely with experienced craftsmen beyond areas of their expertise, YAL marries novelty with experience to produce new works that pushes the boundaries of tradition.
---
FOUNDING YOGYA ART LAB
Most collectors and cultural workers in Singapore and Indonesia are by now familiar with Yogya Art Lab (fondly referred to as YAL), as the production house responsible for the fine bronze, aluminium and other sculptural works which have drawn attention internationally at art fairs, museums, public and private collections. Many may know that YAL was co-founded by Gajah Gallery's director Jasdeep Sandhu and the Indonesian artist Yunizar, as they sought to provide a space for artists to experiment with new mediums and ensure access to high quality materials. Over the years, YAL has become a world-class foundry and production house, a place where many artists have been able to realise new dimensions in their work.
According to Sandhu, Yunizar offered the space as part of his fulfilment of the Minangkabau tradition of merantau, commonly (if not crudely), known as 'male-out migration'. Merantau is a practice in which men are encouraged to leave home and 'wander' (or explore) other communities, in the pursuit of personal growth through education and civic engagement; and to share the benefits of their learning with the community upon return. Though Yunizar grew up in West Sumatra, he gained his formal art education in Yogyakarta; thus, offering his own property as a space for an unconventional art 'laboratory' could be seen as an effort to give back to the community that nurtured him and crucially honed his artistic potential.
In the early 2010s, the arts scene in Indonesia had for many years been largely underfunded, leading to talented artists often lacking resources and access to quality materials that would enable them to create enduring works. Sandhu recalls that once the art economy started picking up, he and Yunizar seized the opportunity to respond to this lack—using their newfound capital to develop the quality of production in the local arts scene.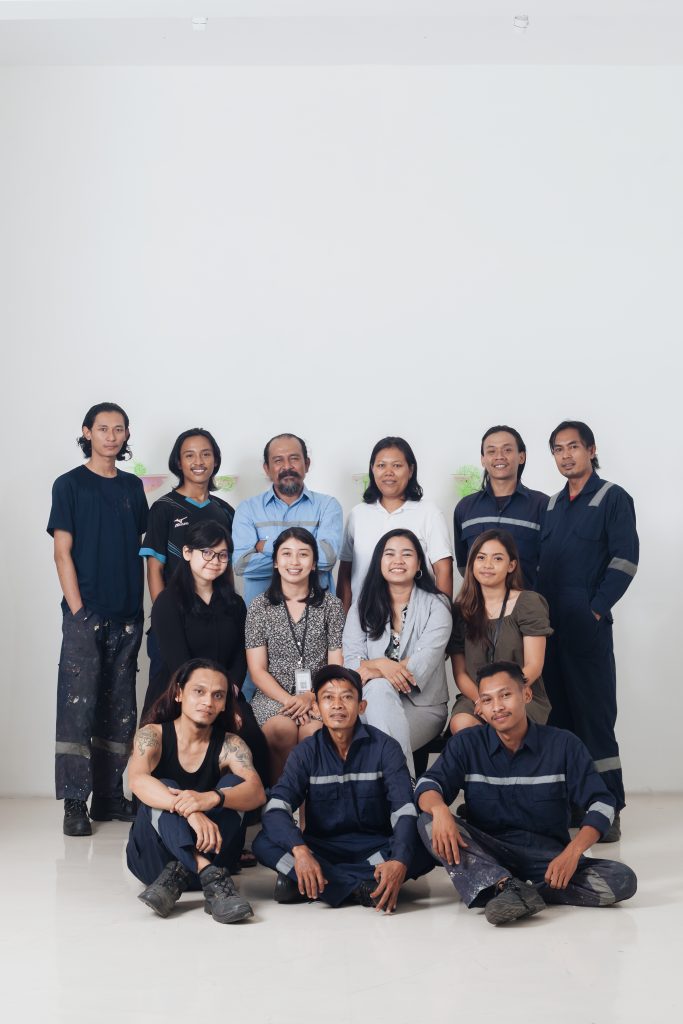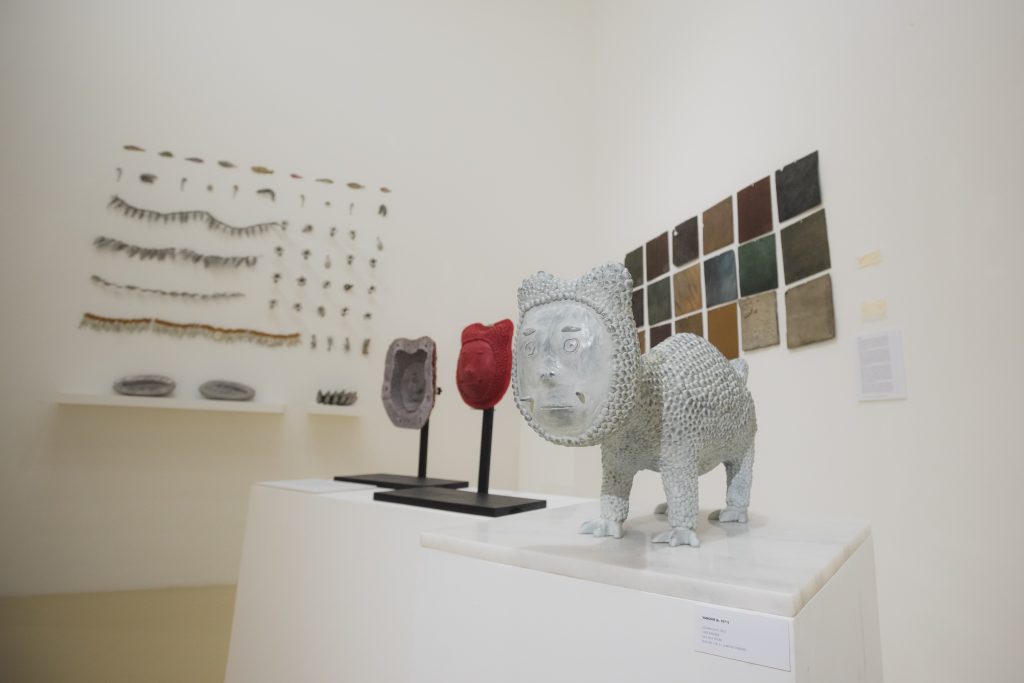 Beneath the painstakingly clean and pristine atmosphere of a gallery space, there is another, larger world that alas, often goes unseen: the grueling, unglamorous side underlying the artistic process, crucial to the art's existence. Audiences are rarely told about the sleepless nights spent sketching and conceptualising; the tireless experimentations and worn hands resulting from playing with mediums and materials; the meticulous communication with craftsmen and cultural workers for more collaborative pieces; and the patient, monotonous work coloring the weeks, months, and even years, preceding the sweet taste of gratification in finishing a group of works fit for a single show.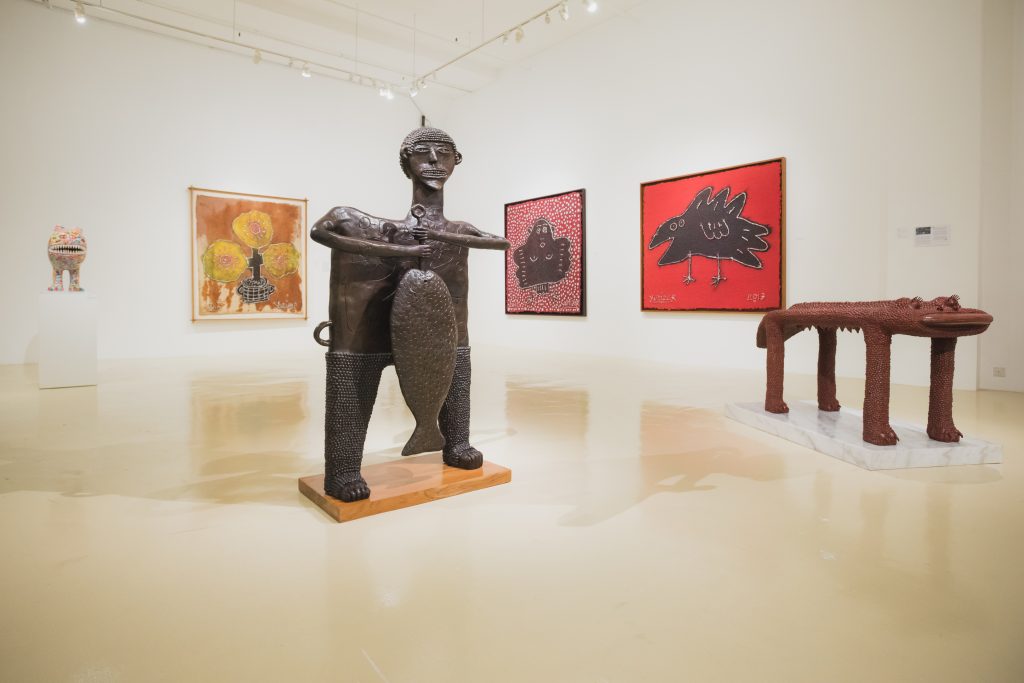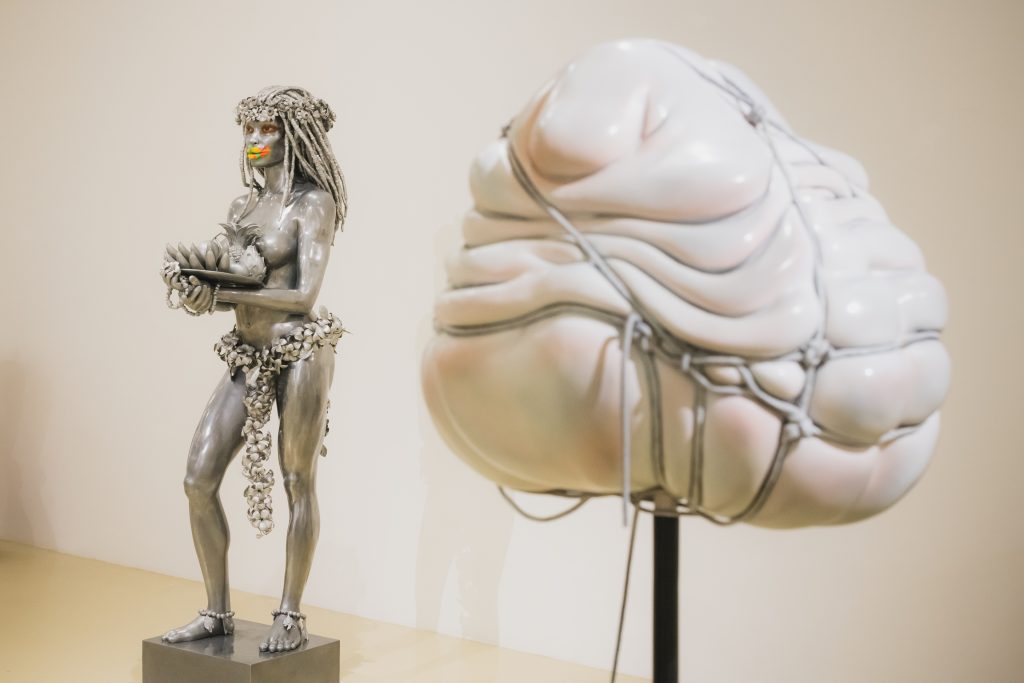 MEET THE ARTISTS


---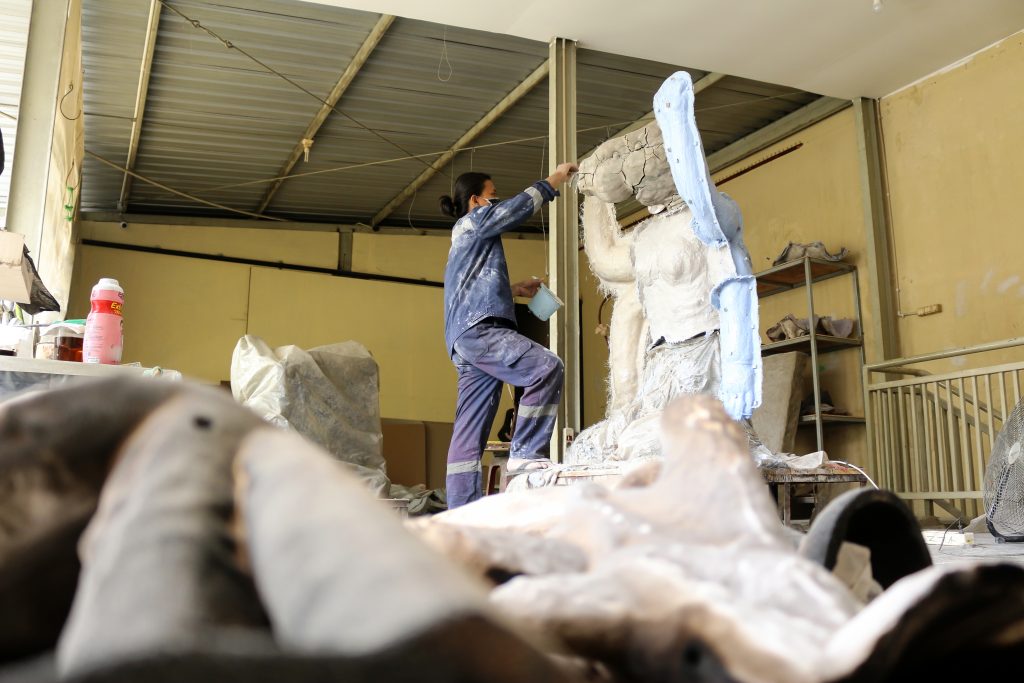 ---
THE HISTORY AND PHILOSOPHY OF YOGYA ART LAB (YAL)
When Gajah Gallery's director Jasdeep Sandhu, together with the established Yogyakarta-based artist Yunizar, founded the Yogya Art Lab (YAL) back in 2012, they were determined to turn the spotlight on this sorely overlooked, innately messy and experimental side to art- making, vitalizing the practices of many artists working in Southeast Asia. Wherein normally, the raw, initial processes behind the production of an artwork take place within isolated artists' studios, the founders of YAL aimed to take that creative space, and make it collaborative. They set up this space in Yogyakarta, arguably containing one of Asia's most vibrant and communal art scenes, and employed specialised craftsmen to work hand-in-hand with artists—making these craftsmen an indelible part of the process and finished work. Dedicated to mastering and expanding the potentials of materials and mediums in artists' oeuvres, YAL initially focused on papermaking and aluminum casting, but has since evolved to a foundry specialising in the bronze medium.
Today, the foundry embodies a 'laboratory' for artists in every sense of the word, forming an intimate environment equipped with all the tools to get dirty, innovate and create: whether they're crushing stained glass; pouring molten metal into a cast; molding strange forms out of soft clay; or watching in awe as elements and materials— such as metal, fire, and ash—meet and interact, unfolding organically beyond the artist's imagination and control. YAL's meticulous focus on material and process has thus nurtured that needed safe space for artists to dive into radically new territories in their art practices, as experienced craftsmen walk them through the oftentimes daunting process of taking these big, experimental leaps. Artists who had previously focused purely on paintings had been pushed and challenged to create bold, sculptural pieces. Artists who had largely worked in the solitude of their studios were now growing accustomed to the inherently different process of collaboration, and the close involvement of many hands.
Featuring 11 contemporary artists from across Southeast Asia, namely Indonesia, Singapore, the Philippines, Malaysia and China, Navigating Entropy gathers together these milestone works created by both bourgeoning and veteran artists during their residencies at YAL.
Ranging from bronze, glass, paper, to cement and wood, the pieces on display are fundamentally diverse, exploring wide-ranging themes and mediums distinct to the artists' contexts and concerns. Yet despite their differences, they were all produced in the same unique environment, and are thus bonded by the same philosophy that drives the foundry: embracing the chaos that comes with trial-and-error; the organic and uncertain transformations of materials and forms; and the humility of allowing radical, uncomfortable change enter into one's practice.
---

Beyond YAL itself, we must address the wider context of Yogyakarta, which continues to color the lab with its unique, creative spirit. Dotted with treasured ancient temples and pulsating with a community of silversmiths, puppet makers and batik artists, the city, deeply rooted in culture and tradition, possesses a warm, welcoming atmosphere for contemporary artists to dwell and thrive.
Curator Jim Supangkat, in his essay Yogyakarta's Place in Indonesian Contemporary Art, drew attention to a group of young artists from Yogyakarta that once resisted certain Western traditions in painting, and rebelled against the convictions of their senior art educators.1 Profoundly tied to its social history, Yogyakarta's impassioned art history may be connected to the culture permeating the city at present: where boundaries are blurred between tradition and modernity, and the art and the everyday.
Read more about Navigating Entropy here.