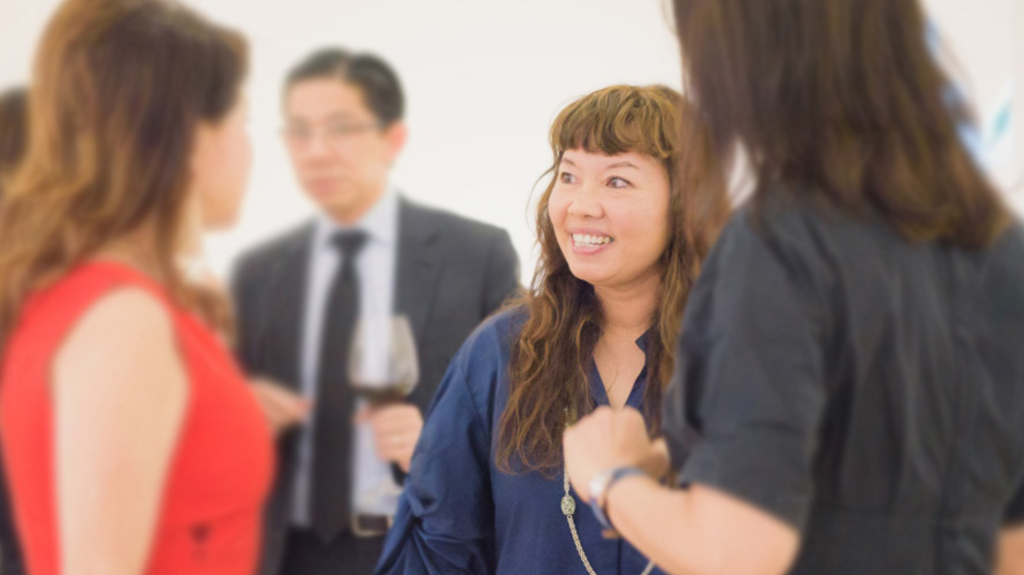 SUZANN VICTOR
(b. 1959, Singapore)

Australia-based SUZANN VICTOR has spent the last three decades building a peerless oeuvre of public artworks and installations that boldly interrogate their contexts. In the 1990s, she played an invaluable role as the artistic director of 5th Passage, an artist-run space that subverted the boundaries of authorized spaces for art by bringing unorthodox art to public commercial sites in Singapore—earning herself a rightful place amongst the pioneering artists in Singapore's art history.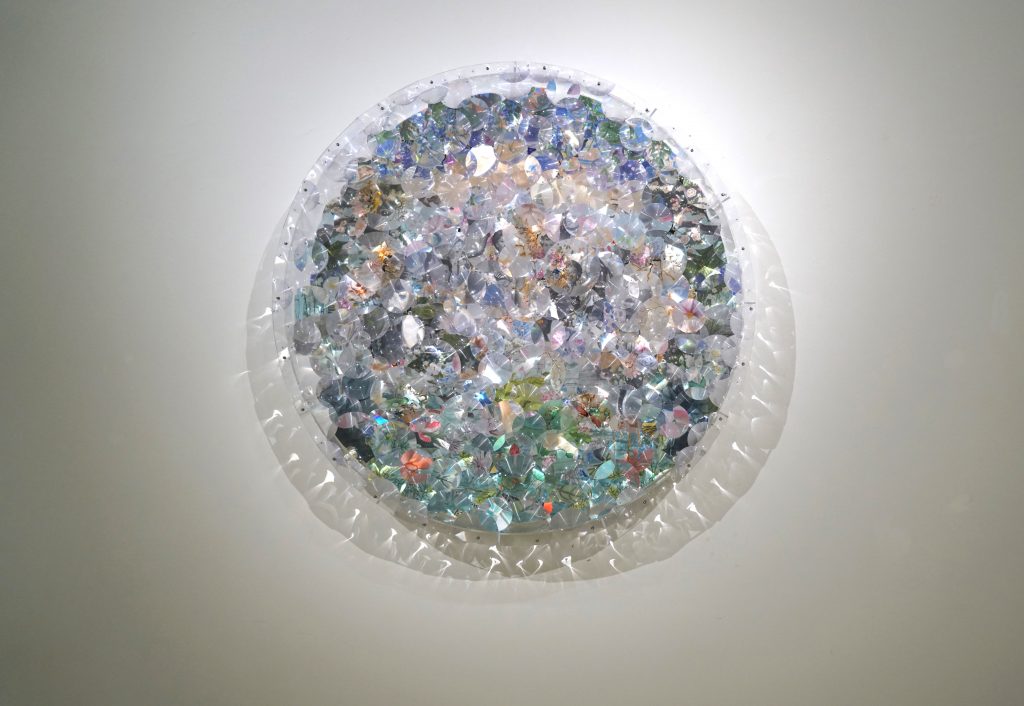 UNEQUAL INNOCENCE
2020
Acrylic on canvas, acrylic strip, and lenses
127.5 x 127.5 x15 cm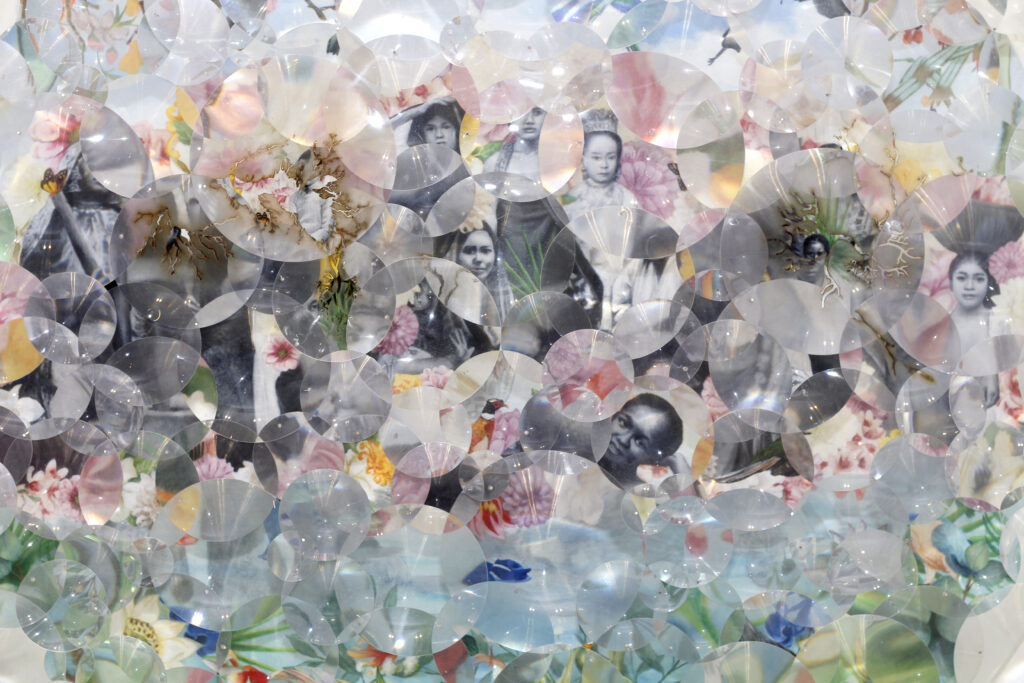 UNEQUAL INNOCENCE (Details)
2020
Acrylic on canvas, acrylic strip and lenses
127.5 x 127.5 x15 cm
Consistently representing Singapore in major international art exhibitions and biennales, Victor's works are grounded in constant innovation: from blurring boundaries between art and science; complicating relationships between materiality and concept; moving audiences to active participations with her pieces; to translating complex socio-political themes—from post-colonialism to violence against women—into powerful aesthetic visions.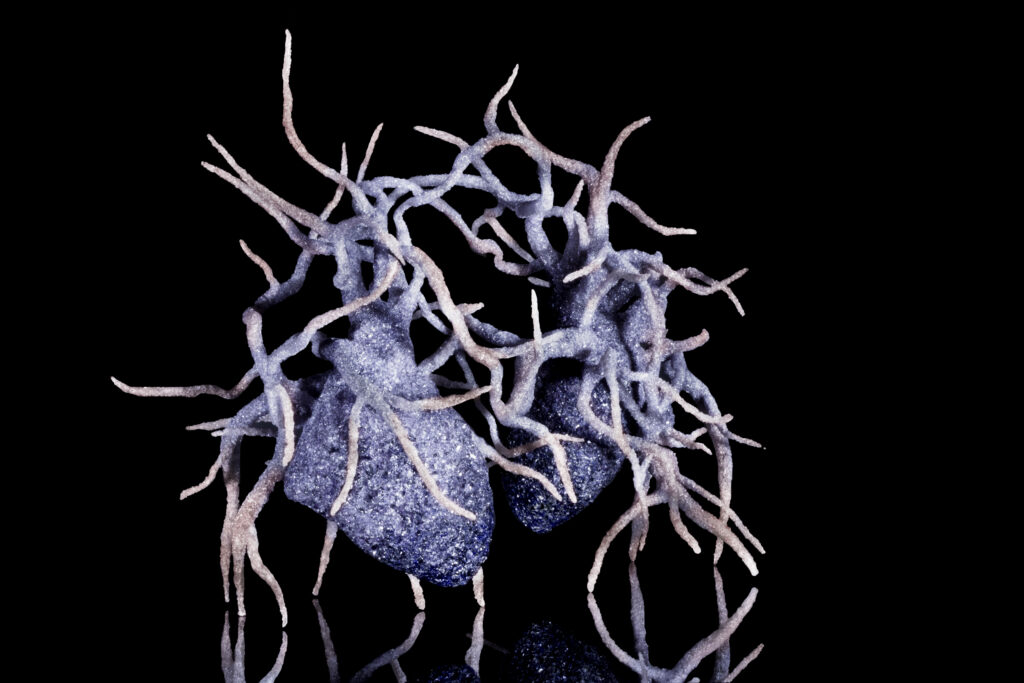 SACRED HEART
2018
Crushed stained glass
16 x 14 x 15 cm
DOUBLE HAPPY
2018
Crushed stained glass
43 x 34 x 34 cm
GOLD WING II
2018
Crushed stained glass
55 x 32 x 13 cm
---
BRAIN
2018
Crushed stained glass

SHE IS DEARER THAN YOU THINK
2020
Acrylic on canvas, acrylic strip, and lenses
127.5 x 127.5 x 15 cm
---
In 2018, Suzann Victor staged a seminal solo exhibition at Gajah Gallery entitled See Like a Heretic, which spotlighted exquisite sculptures meticulously covered in crushed stained-glass, encouraging viewers to see ubiquitous icons in western belief and scientific tradition in a fresh, radical light. The works on display were the result of a two- year collaboration between Victor and YAL, whose team was instrumental in crucially expanding her crushed glass series—from colour mixing and carefully applying the glass material, to creating sculptures spanning up to two meters tall.