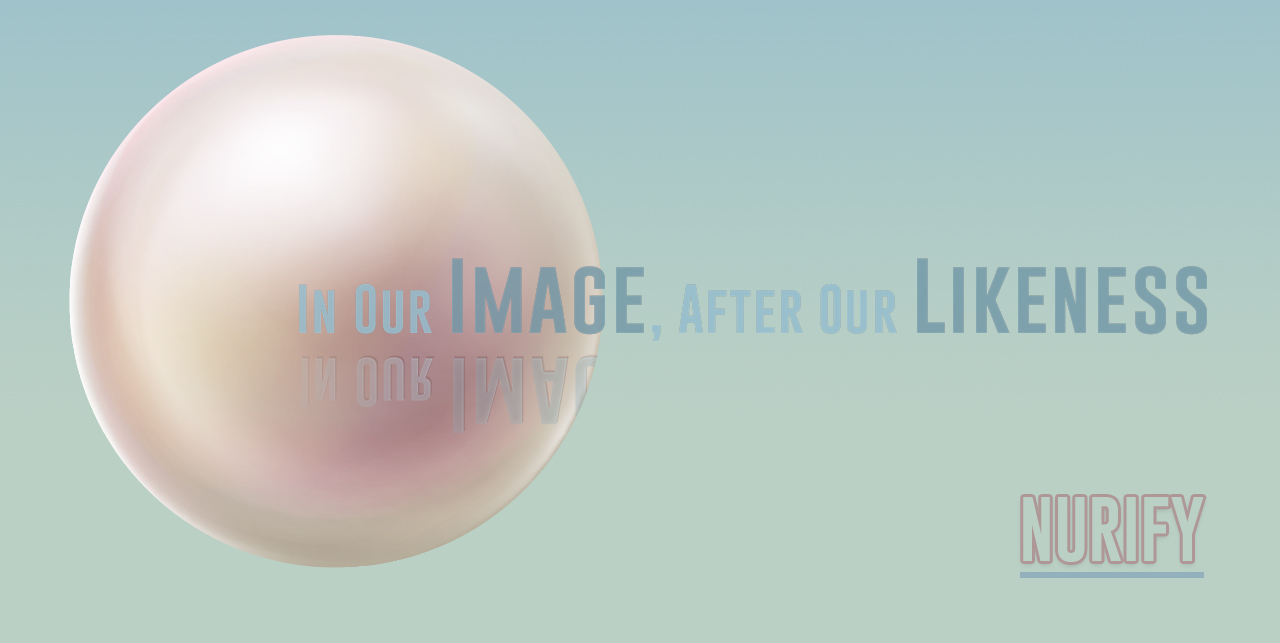 Misteri Portal Kuno
(Mystery of the Ancient Portal)
2021
acrylic on canvas
100 x 100 cm
Misteri Portal Kuno (Mystery of Ancient Portal) is inspired by the lore of Brawijaya V, the last king of Wilwatikta Pura, or more commonly known as the Majapahit Kingdom. The artist interprets the lore as Brawijaya V, after her own son turned against him and became overwhelmed by the gnosis of space and territory finiteness. His escape was to go to Mount Lawu and moksha there, escaping the physical realm, into the metaphysical realm. Mount Lawu, whose actual name is Wukir Mahendra Giri, is believed to be the oldest pillar of the land of Java. Together with two of his most trusted aides, they fuse themselves to nature and transmute into an animal spirit.
What happened in this tragic end of an era is not something unique as any overt attachment towards what you think belongs to you will inevitably end in suffering.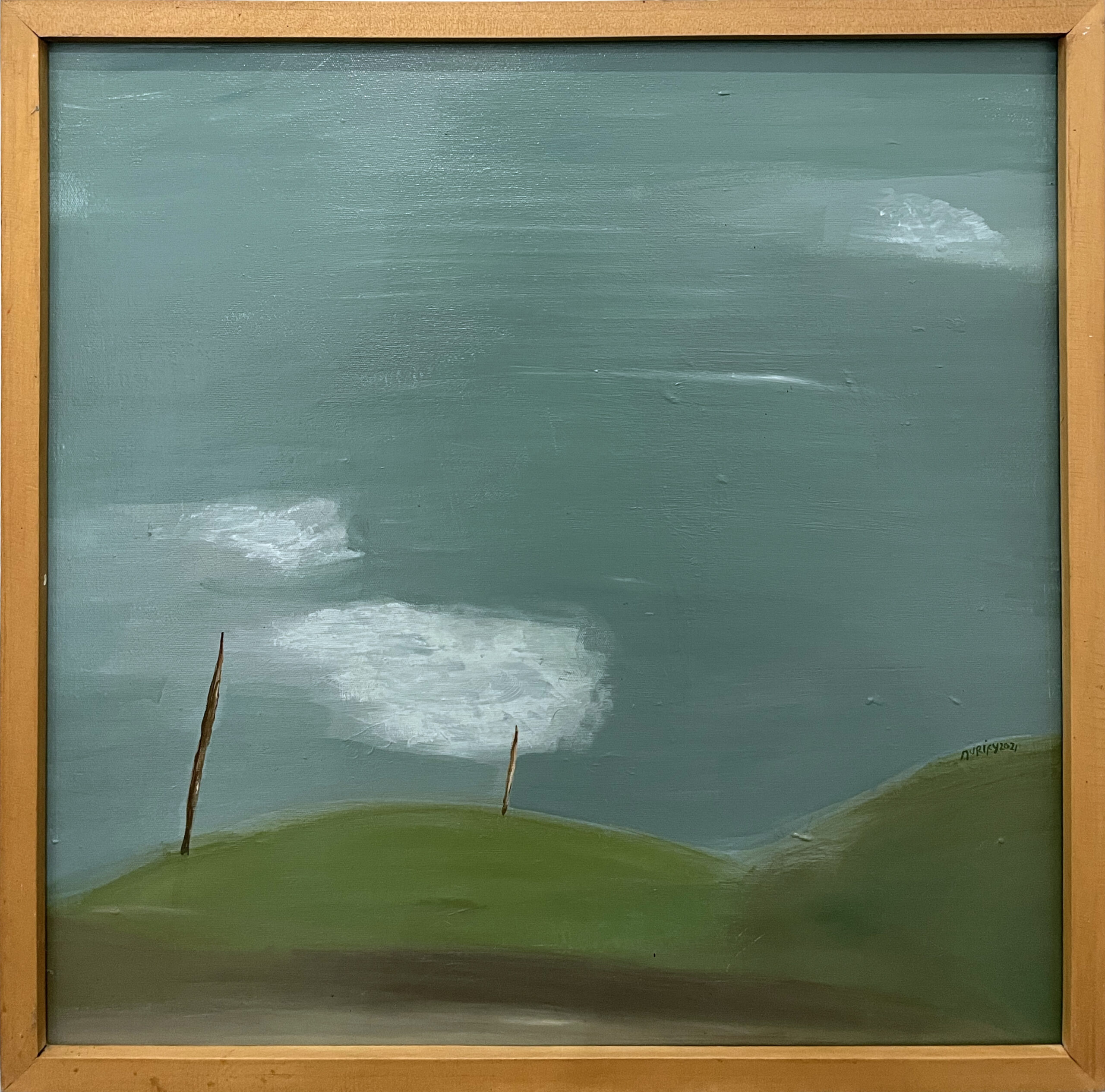 Pohon Kembar Keramat
(Sacred Twin Trees)
2021
acrylic on canvas
50 x 50 cm
Pohon Kembar Keramat (Sacred Twin Tree). Syncretic belief and religion adherents believe that Banyan, Beringin, and other Ficus trees are spiritual in nature. The Banyan tree carries the value of justice and eternality. The central philosophy of the local belief Kejawen, "Manunggaling Kawula Gusti", is that the Ficus tree symbolises the unity of Self and the Divine. The elevated status of the tree in the belief system makes it a common occurrence to find offerings placed around those trees. It is also believed that no mortal shall cut a Ficus tree because after every cut, red blood-smelling sap will ooze out from the tree while an indistinct cry will be heard around the site.
There are twin Beringin trees growing in the Yogyakarta palace complex's southern plaza. The twin trees have a plethora of myths surrounding them. It is believed that the two trees have become part of the palace's ritual since the colonial era, and that colonial soldiers' weaponries will lose its power when placed in the proximity of the trees.
In Nurify's painting, however, the twin Ficus trees are not replicated naturalistically but rather stylised and symbolised as two vertical lines standing on top of a hilly landscape.
---
Nurify
(b. 1986, Indonesia)
Nurify is a crafter and farmer living and practicing in Yogyakarta, Indonesia. A self-taught painter, Nurify's art-making process often takes form in naive, emotional, imaginative, and expressionistic styles. She prefers her ideas to be communicated without saying too much or being too blunt, often circling around an issue without going directly to the core. This manner of expression makes her more comfortable in creating artworks. In many of her artworks she utilizes a sole figure that becomes the 'victim'; a vessel for the artist's to project certain ideas or narratives that she's expressing.
Her works often discuss the themes of 'imperfect alchemy/alchemist' traumas, realistic magic, and metaphysical feeling.
She has recently participated in several group show such as, "End Toxic Masculinity" Ruang Gulma Yogyakarta Indonesia, "New Happiness " Eruna Gallery Grand Artos Magelang Indonesia, and had her solo exhibition at "Beak Beak Word" TEMBI Rumah Budaya Jakarta Yogyakarta. She has also participated in several artist residency programmes such as Insidezone Borsec Romania in 2015, and Rumah Budaya TEMBI Artist Program #4 Yogyakarta Indonesia in 2010.
---