KARA INEZ
(b. 1991, KUALA LUMPUR)

Kara Inez (b. 1991) is a Malaysian artist based in Singapore who draws from her personal experiences to explore issues surrounding the female body and mental health through the mediums of performance art and sculpture. Utilizing abject materials such as hair and skin, her works invoke the feeling of disgust as a means to challenge the social constructs set in place surrounding these suppressed topics.

Since graduating with a BA (Hons) in Fine Arts from LASALLE College of the Arts, she has been awarded The Winston Oh Travel Award 2019, where she ventured to South India to carry out research on the hair trade.
WORKS BY THIS ARTIST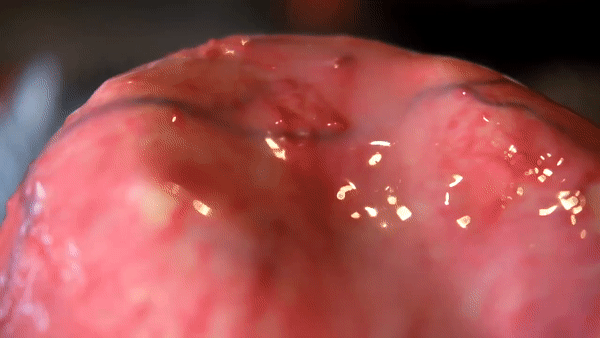 Fluffy
2020
Stockings, Cotton Wool, Plastic, Motor and Thread, 23 x 17 x 8 cm
Malaysian artist Kara Inez has formed a provocative body of work consisting of raw, grotesque sculptures resembling fleshy, swollen organs, looking as if they were freshly removed in an intrusive surgery. She creates these works to incite a strong response—one that forces us to grapple with our own disgust and repulsion at the sight, knowing well that these very organs likely resemble what exists within our bodies.
Yet, these works reveal more than just our visceral responses: they are a powerful call to a conversation on women's bodies, health, and pain—a conversation that has, alas, long been silenced in Malaysia. While at first glance, this work appears almost identical to her previous sculptures, this organ has a distinct new feature: it breathes. Once an inanimate body part, it has become a living creature on its own—transforming from unpleasant to unsettling as it grows more strange and alien to us. Kara thus forces us to face the myriad ways we grow alien to our own bodies, when society gives us no space to discuss the ugly.