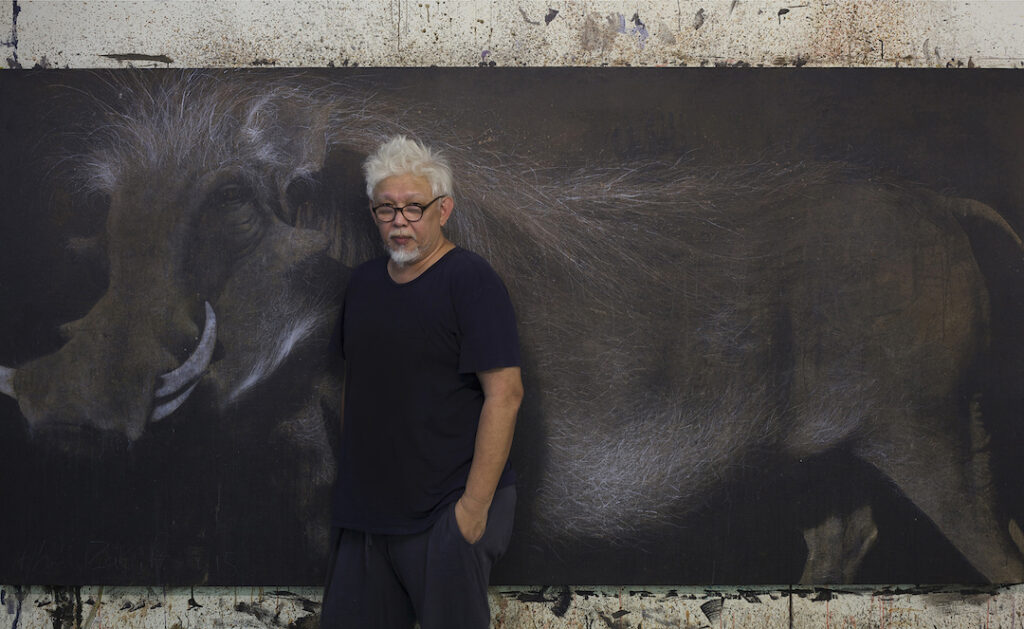 "For an image to move the viewer, it needs to contain psychological depths. Without that banality sets in.

The colours and textures in my paintings came about because of my methodology, my use of transparent layers of paint when working. The figure is exact in the initial rendering, but when I start building the layers there is almost a sense of history in the process. The layering of transparent colours produce textures as new layers reacts to the layers underneath; it's like I'm building a painting through layers of thoughts. A painting can have several layers, depending on how things are going.

I'm continuously orchestrating the image, going deeper, trying to find something liminal and fluctuating, like our thoughts and feelings. It's an attempt to inject a fluidity into the work. I am not just rendering the figure, I'm trying to address the intangible nature of thoughts as well. Therein lies the excitement of making art — exploring the psychological implications of images.

Like poetry, I use insinuations and innuendoes, I allude rather than preach."
AHMAD ZAKII ANWAR
(b. 1955, MALAYSIA)
WORKS BY THIS ARTIST

POSTCARD FROM THE FRINGE
2020, Acrylic on Linen, 83 x 213 cm
For his painting Postcard from the Fringe, Anwar discovered the reference image of a British soldier on the Internet, and shared that he was drawn to the man's posture, describing a "relaxed arrogance" radiating from him. Beside the soldier sits a bulldog, possessing a still, stern gaze that matches the aloof, austere atmosphere of the painting. Behind the man and dog is a vast, empty and almost barren piece of land, wherein off distance, close to the mountains, patches of fire are seen burning and releasing thick smoke into a grey, cloudy sky.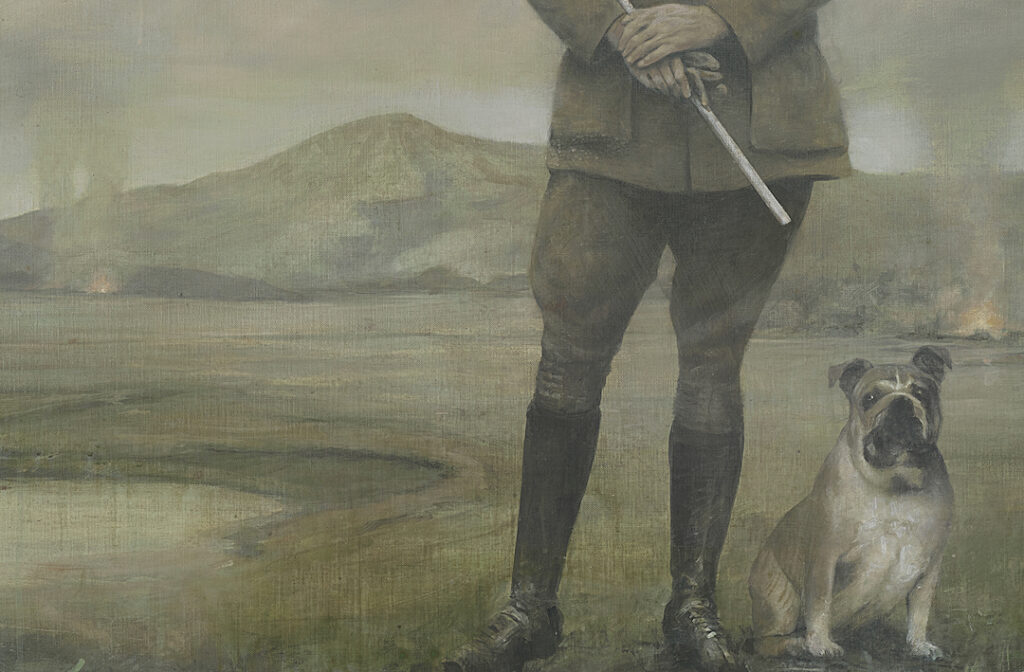 Smoke fully covers the face of the soldier, leaving viewers only with the precise bodily gesture that initially captivated Anwar to give subtle clues into the character's interiority: he stands front-view with an unfazed air despite the gloom around him, as his hands are neatly stacked together, suggesting an icy formality. Such cold confidence, so commonly attached to figures of authority, nonetheless provokes viewers to ponder more deeply into the personal histories of such figures—events that could lead to such an absence of feeling, of humanity.
---
STANDING FIGURE 16
2010, Charcoal on Paper, 40 x 58 cm
By contrast, Anwar's other work in the show, Standing Figure, feelings hauntingly raw and tense with emotion, despite also refraining to show the face of the figure. In this charcoal work, viewers are presented with the bare and muscled back of a man, whose head is bowed down and arms are opened up before a dark, empty sky, as if in deep, humble prayer.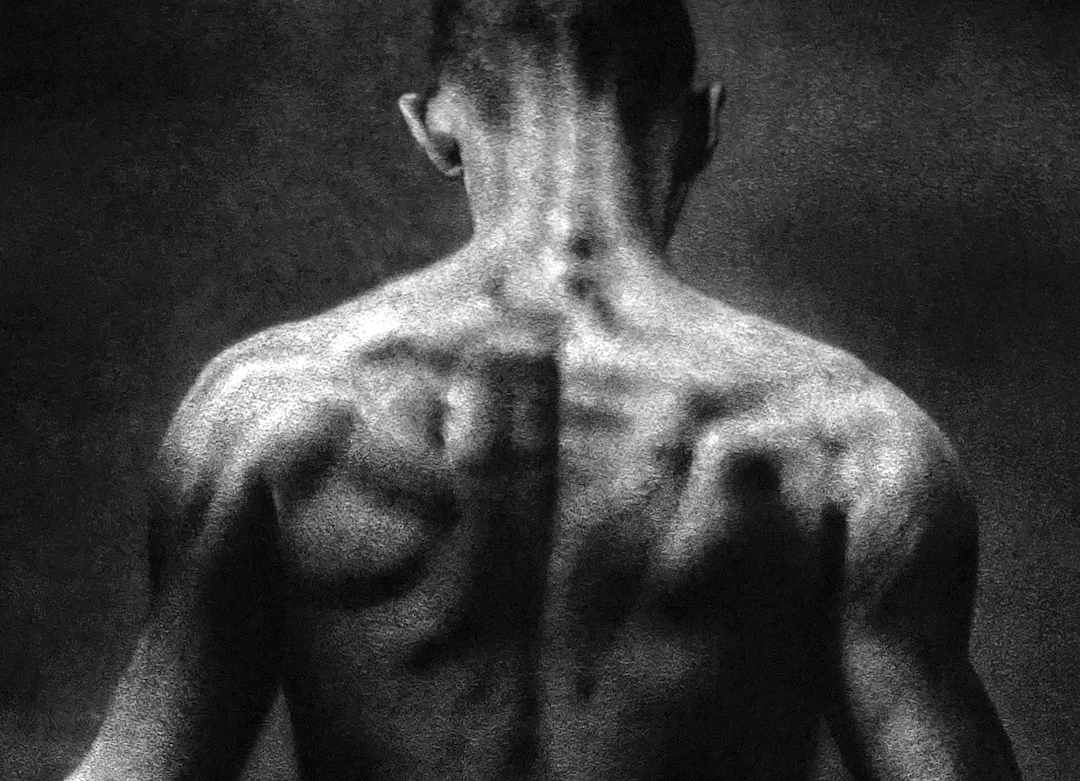 The distance and stark juxtaposition between the two portraits masterfully achieve that poetic ambiguity distinct to Anwar, offering a powerful space for viewers to contemplate the vast range of the human condition. Pondering the works together, one is moved to recall similar moments both of apathy or desperate surrender—whether in themselves or in others—transcending country, culture and history.
---