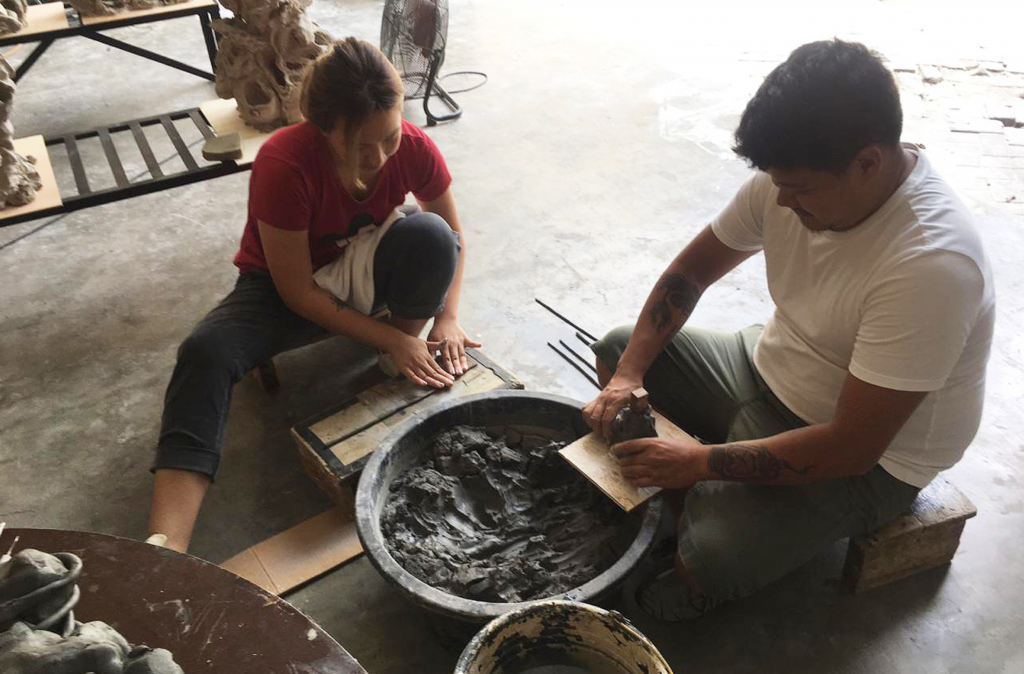 JIGGER CRUZ (b. 1984, Manila, Philippines)
Philippine-based JIGGER CRUZ's artistic practice is rooted in ideas of defacement and vandalisation. The traditionally painted landscapes that are visible underneath his thick layers of impasto oil and spray paint give the impression of profound wreckage. Given the high level of value that society places on traditional, realistic images, his work is known to stir feelings of both discomfort and freedom. His paintings then become assemblages of recognisable objects and intricate shapes that both entangle and connect, forming a visual paradox of disruption and harmony.
It was in his 2018 residency at YAL where Cruz expanded his oeuvre from his highly textured, relief-like paintings to full-blown three-dimensional bronze works. With its oozing surfaces and rough textures and dents, these sculptures bear semblance to the artist's paintings and their raw, grotesque abstract forms—yet, the pieces are distinct in the sense that the particularly challenge the fixed and polished qualities of the bronze medium.
Whether roughly resembling phallic symbols or surreal, mutating alien creatures, the sculptures appear as if they were caught in the process of being formed in soft clay—ultimately resisting the final and 'monumental' qualities usually associated with solid sculptures made in bronze.
---
UNTITLED
2019
Bronze
43 x 45 x 88 cm
UNTITLED
2020
Cast bronze
80 x 55 x 91cm