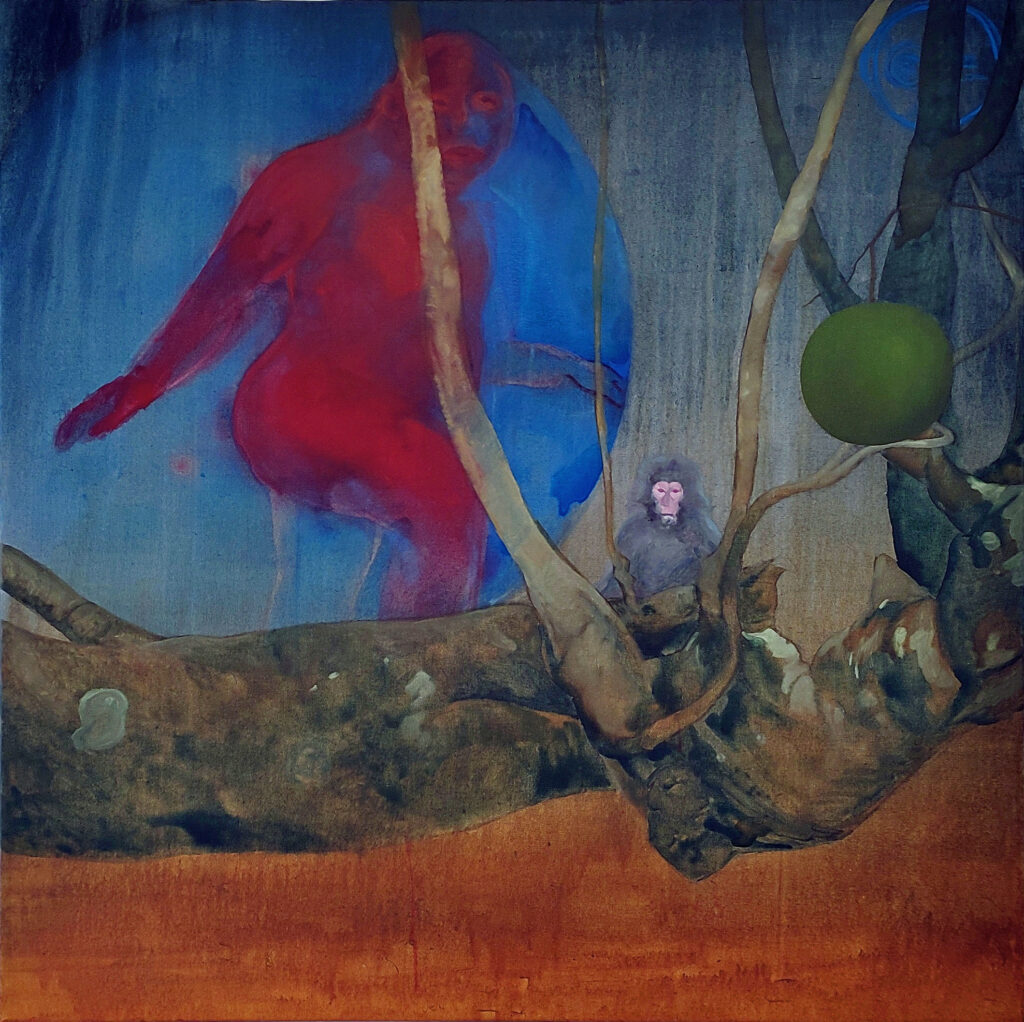 Jungle Cycle
2019
oil and acrylic on canvas
122 x 122 cm
Adopting the concept of reincarnation in Buddhism, Lu projects a vision where time has no beginning and ending points. Lives of all species on earth are forever connected and influencing each other; at the same time these intertwined lives actively reshape their environment.
In the painting, the round shapes -associated with the womb, unicellular organisms as well as fruits- imply the birth and decay of life. The juxtaposition of these two phases, life and death, breaks the linear perspective of time. The visual effect of fluid paints interacting organically corresponds to the collaborative wholeness of varied creatures in the ecosystem.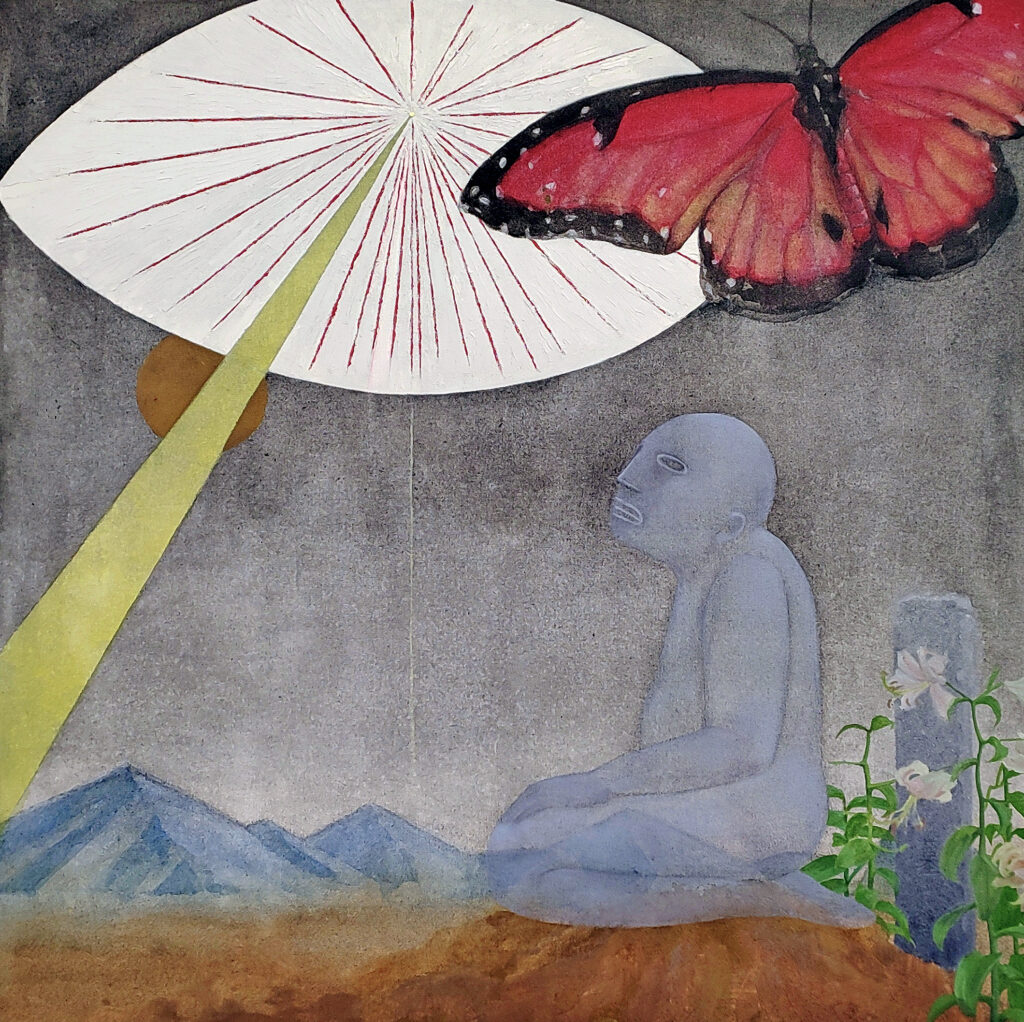 Bloom
2019
oil and acrylic on canvas
122 x 122 cm
Inspired by the same concept of reincarnation in Buddhism, and the literature Lao Sheng (The Mountain Whisperer) by author Jia Pingwa, Lu portrays an idea that people are masses of gas coming out of the land, and the 'somewhere' from where a person emerges to life will also be one's destination after death.
In this painting, Lu utilizes different artistic mediums and materials, such as ceramic medium and oil bars, to provide a layered sensory experience for the viewers.
Garden at the Back of our Minds
2021
oil, acrylic, and pastel on cyanotype canvas
120 x 120 cm
In the painting, Lu presents a harmonic image of an imagined primordial world. Inspired by the tale of Garden of Eden, and Masaccio's representation of Eve in Expulsion from the Garden of Eden, Lu displays a unique vision of the origin of the human world. Colors are meticulously placed to form a holistic unity. Sentiments toward the existential status of human beings on earth are passed on to the viewers.
---
Junyi Lu (b. 1996, Guangzhou, China)
Junyi Lu graduated from Maryland Institute College of Art with an honored BFA degree in 2018. Her practice specializes in paintings with varied mediums in order to create absurd scenes evoking subtle personal responses from the viewer, which emphasize visual perceptions. Through forming a pictorial harmony, her ongoing project comments on the advancing estrangement between Culture and Nature. Her works have been exhibited in GlogauAIR, Berlin, Ke Art Museum, and Untitled Space in Shanghai.
Junyi Lu lives and works in Shanghai, China.
---