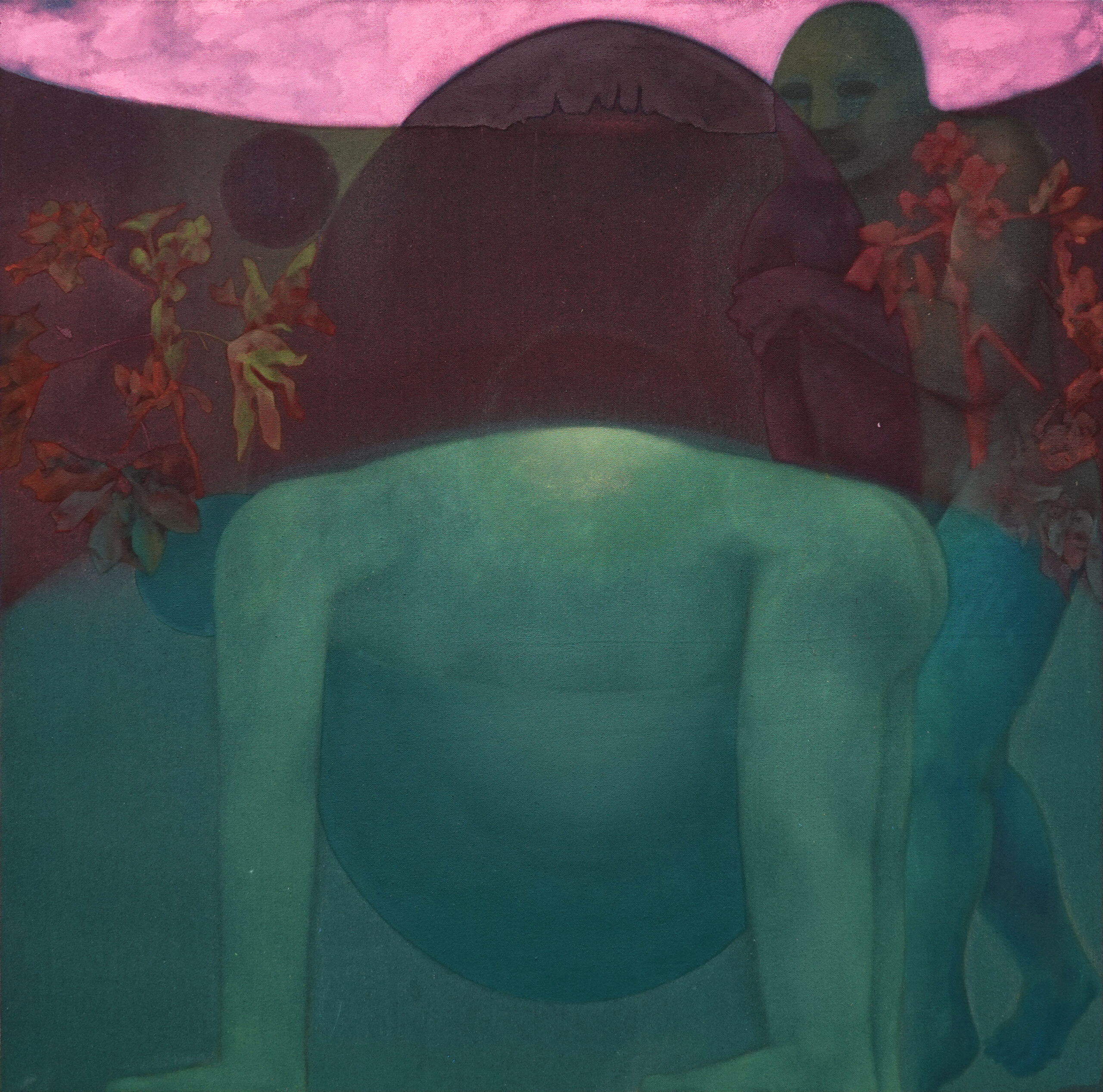 Junyi Lu (b. 1996, Guangzhou, China)
Commenting on the advancing estrangement between Culture and Nature, Junyi Lu conveys a pictorial harmony in order to elicit self-transcendent emotions among the viewers, and thus to raise further dialectical conversations.
Figures in her paintings are intentionally stripped of gender, social class, and personal characteristics to represent the being of the entire human race. Nuances of hues, textures, weights of paints and varied artistic elements are to deliver a full sensory experience.
Portraying sensations and ambiguous narratives as her specific focal points, she explores varied planes and platforms of fundamental human emotions.