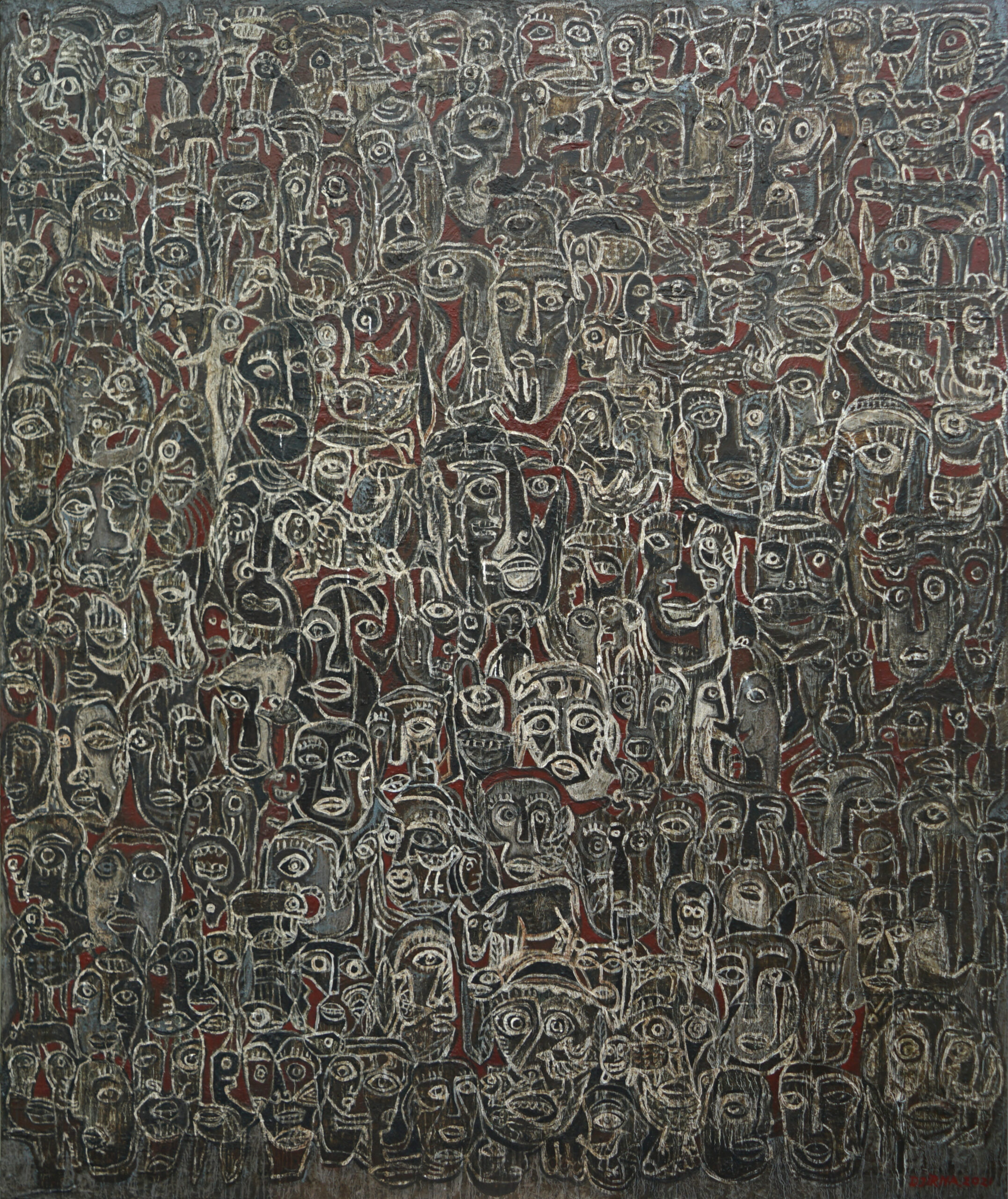 I Made Djirna's powerful visual language draws influence from the drama of Balinese myths; the evolving social landscape in Indonesia; and the intimacy of everyday, human relationships. Employing a rough, art brut aesthetic, Djirna captures the psychological depths of these realities, baring the inner tensions of his subjects and veering away from dominant romantic representations of his surroundings in Bali.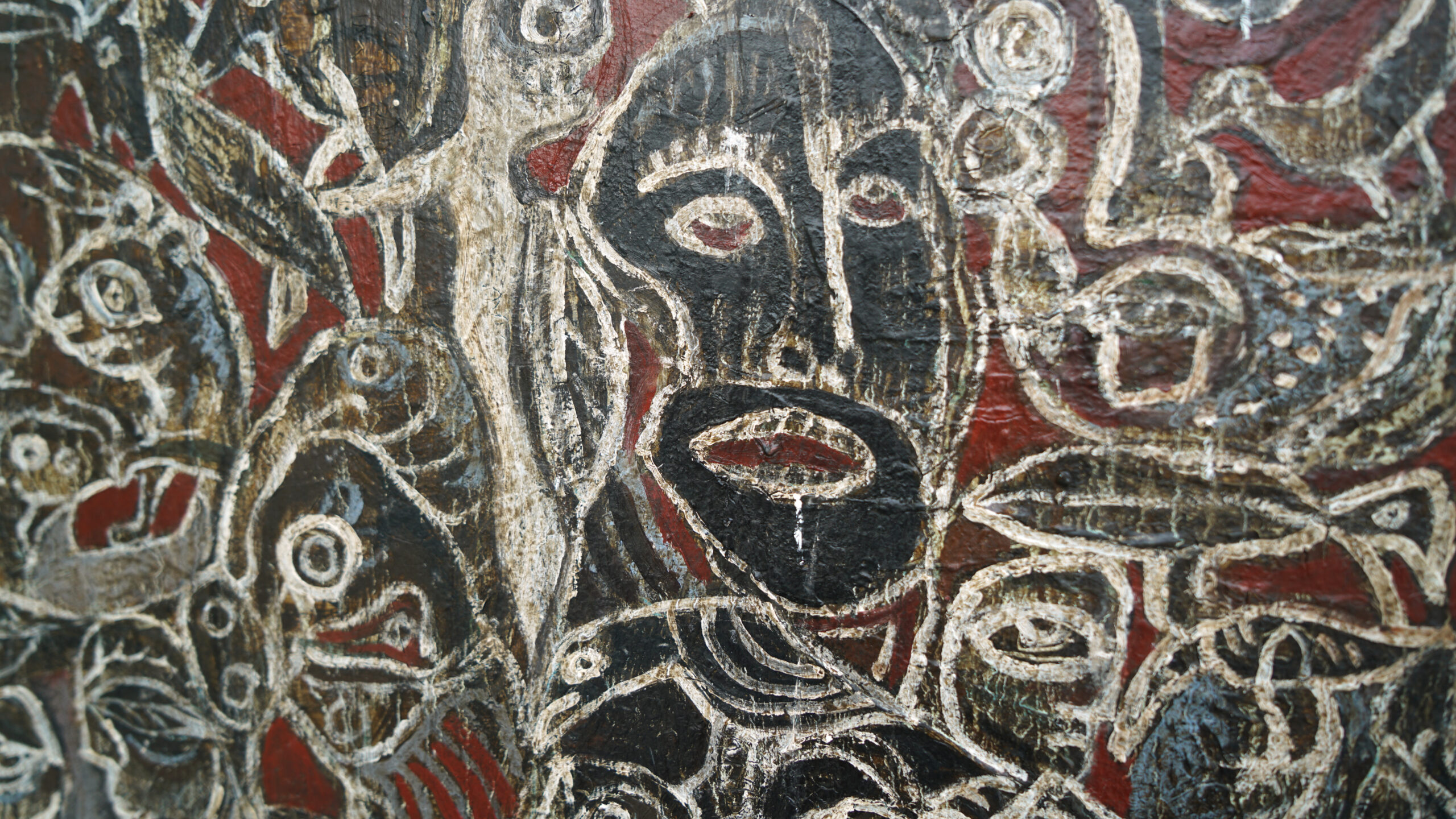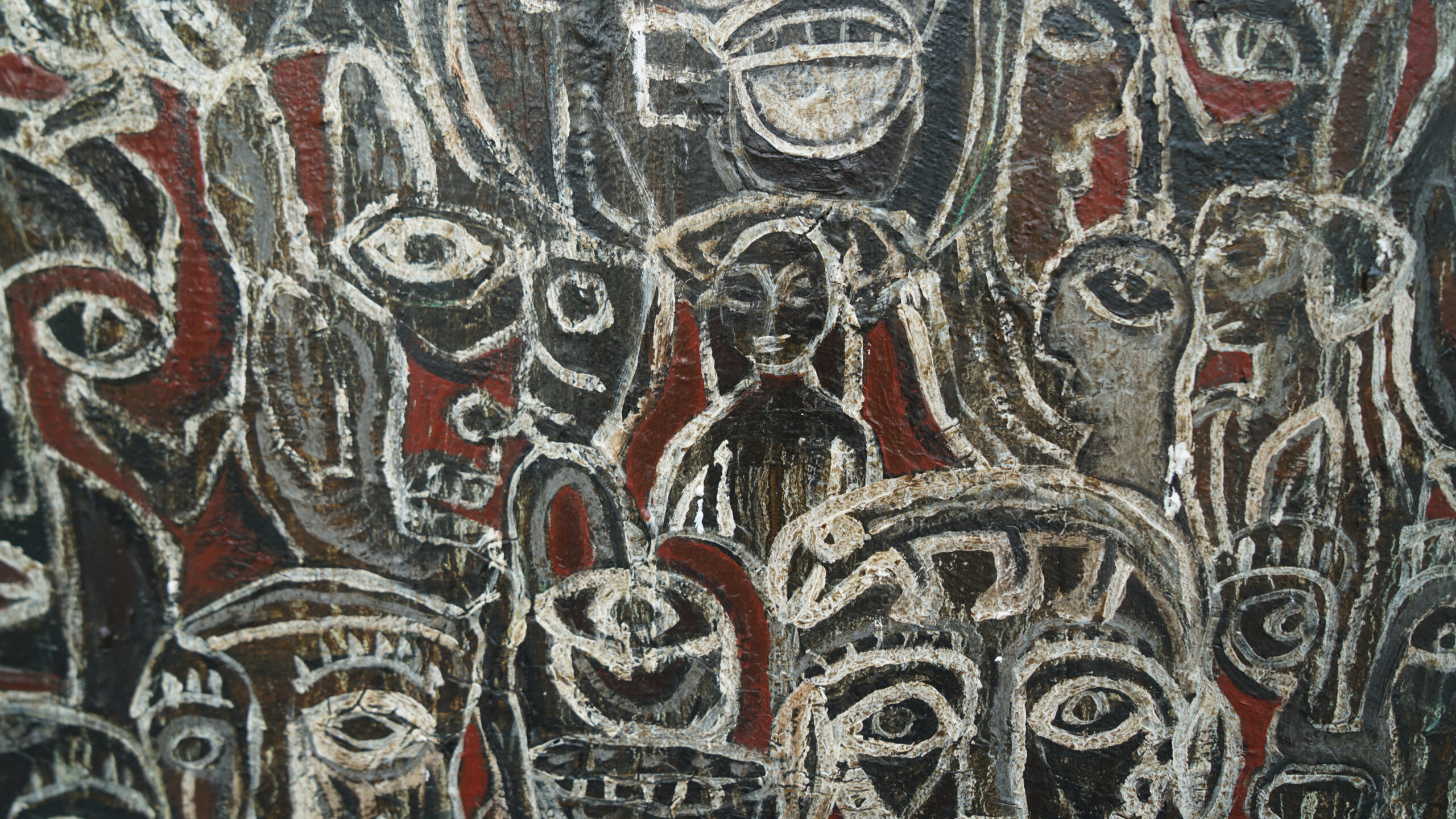 In Garis Wajah, dozens of faces outlined in white crowd a dark canvas, unsettling viewers with its claustrophobic atmosphere. The faces take on varied shapes and expressions, yet many possess large, bulging eyes that communicate shock or terror. Bumping into one another, the myriad faces express a sense of urgency, moving viewers to ponder the story behind the chaos. Made in 2021, one year after the outbreak of a global pandemic, the painting takes on layered meaning as large crowds and social interactions continue to prove dangerous to our health. The work thus sparks an instinctive response in viewers, who can at once sympathise with the anxiety of the subjects, conflicted amid the presence of others.
Though Djirna draws from the communal spirit of his locale in Indonesia, Garis Wajah reflects his ability to transcend culture and convention, and express deeply felt, universal human conditions.