Artist Bio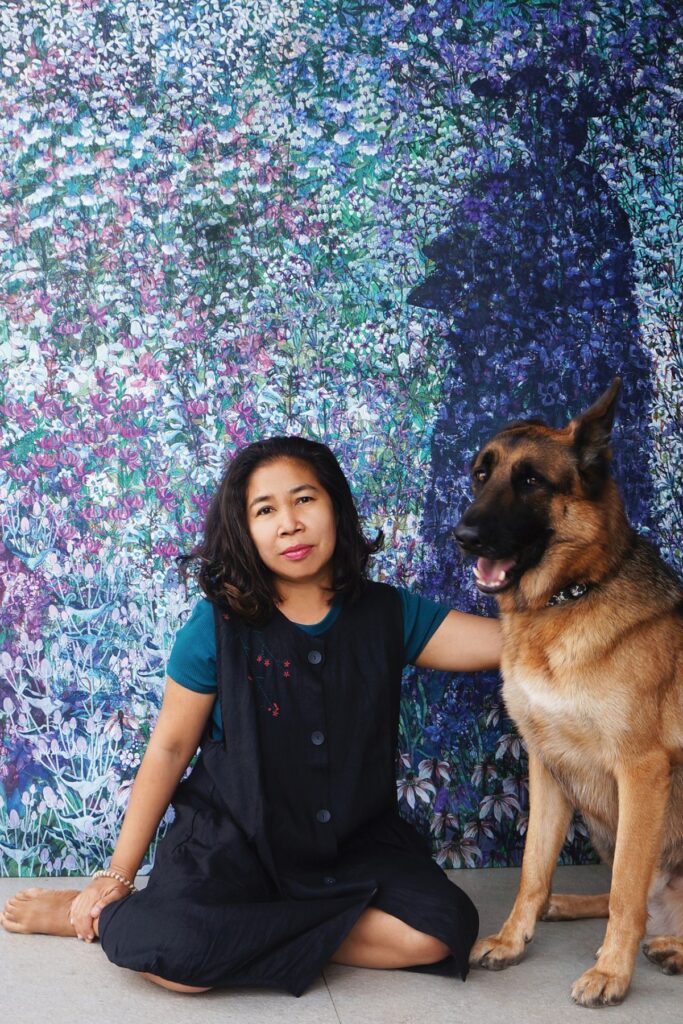 (b. 1970, Manila, the Philippines)
Geraldine Javier is a Filipino visual and installation artist who has forged an impressive artistic career through her experimentations with diverse mediums: from collages, paintings, embroideries, found objects to installations. This technique creates stunning works that marry static pieces with kinesis and three-dimensionality to invoke a powerfully emotional response. Film and photography are her immediate sources of reference; the sensibilities of her practice are known to reflect the moodiness of old European films. Intimately connected to her materials and processes, she uses her hybrid mediums to tackle tensions in themes such as childhood, death, nature and the environment. Yet, her evolving body of work constantly escapes neat categorizations, as her style fluidly fluctuates from figurative to conceptual to abstract. What stays constant throughout the changes, however, is her ability to tell haunting stories in her works—implying that there is always something more complex and profound beneath her otherwise deceivingly soft and delicate surfaces.
Javier is celebrated both in the Philippines and beyond, having participated in the Prague Biennale and held over 30 solo exhibitions in different countries, such as the Philippines, South Korea, Singapore, China and Germany. She has also garnered critical acclaim, having won the coveted Ateneo Art Awards (2004) and the Thirteen Artists Award of the Cultural Center of the Philippines (2003).
Artist profile photo courtesy of Cherry Sulad.