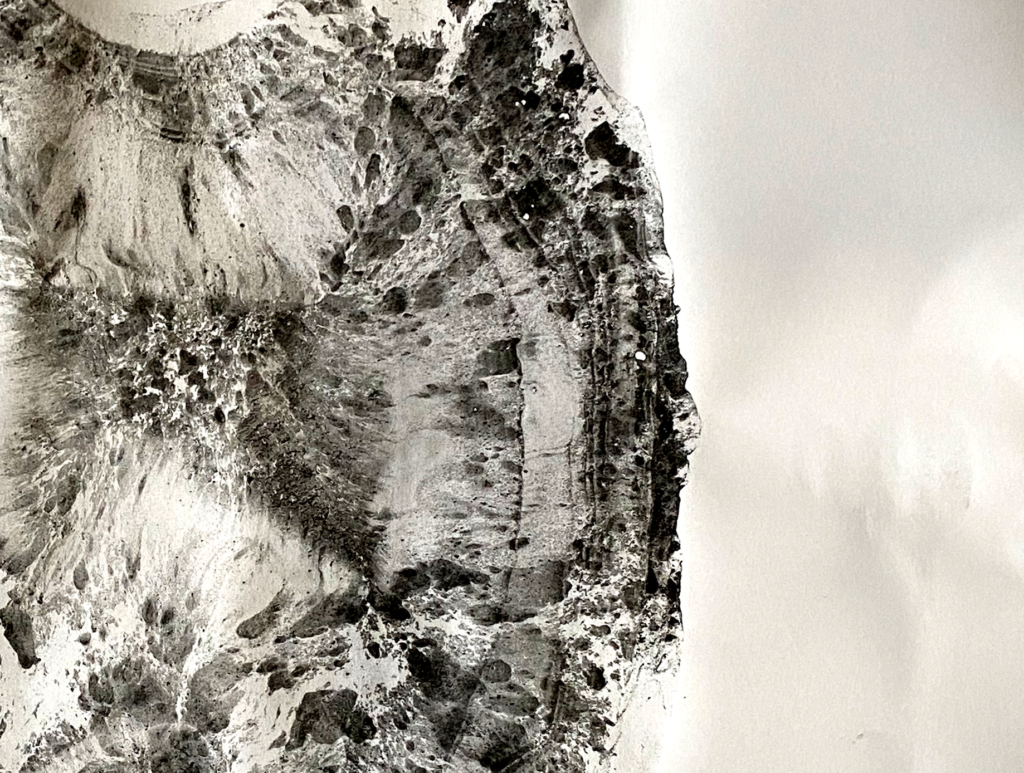 Singapore-based artist MAHALAKSHMI KANNAPPAN identifies herself as a diasporic artist, and metaphorically expresses the inner realities that come with being an immigrant through her unique investigations with the charcoal medium. Distorting and amalgamating the material to create abstract, affective sculptural pieces packed with raw, organic shapes and textures, she expresses the complex, evolving emotions that come with feeling in-between two divergent worlds. She employs charcoal to make visible vulnerability, oftentimes capturing cracks, ruptures and a rugged, crumbling aesthetic—much like how lands are in constant, ever-changing transformation, breaking apart and reshaping over periods of time. In highlighting the material's mutable, unpredictable qualities, Mahalakshmi joins in the process of embracing what cannot be controlled—a process that must similarly be embraced in the diasporic experience, often filled with spontaneous, unexpected change.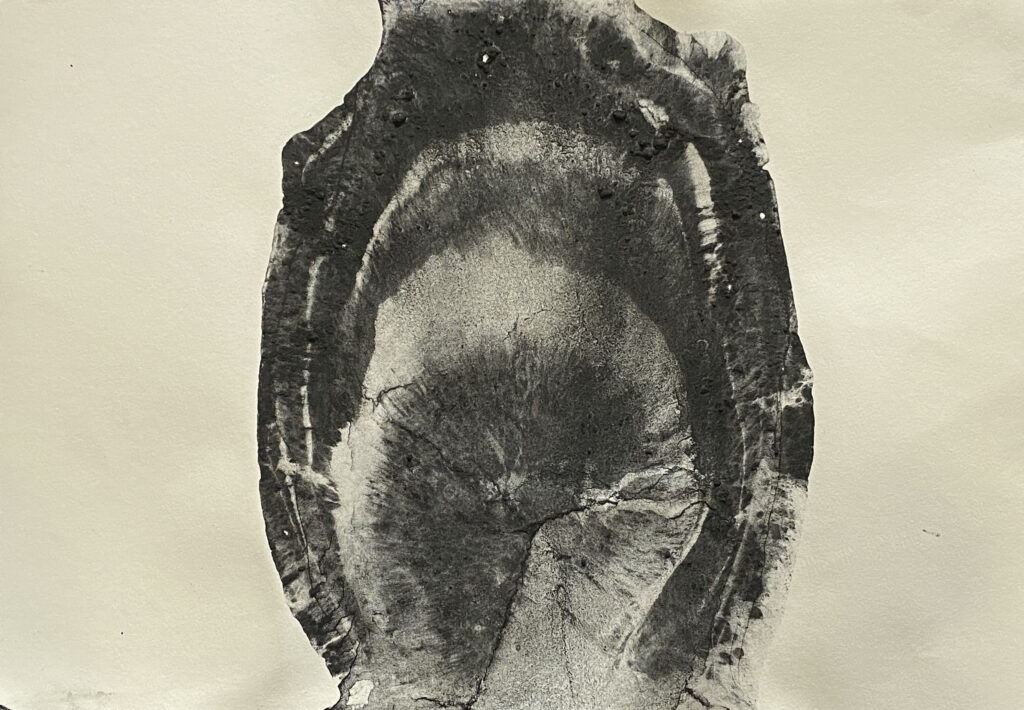 In this series of charcoal on paper, Kannappan takes a distinctive turn from her more stark and solid sculptural works on canvas to capture an intricacy and fluidity made more vivid through the paper material. Against textured white paper, Kannappan creates highly detailed, mesmerizing monochromatic abstractions that blur the boundaries between artistic and scientific forms. Each work appears like a close-up gaze at a fragment of nature: Untitled I and Untitled IV resemble the shape and patterns gracing the surface of a chopped tree trunk, containing irregular concentric circles and the natural, infinite sensuous lines found in raw wood.
UNTITLED I
2020
Charcoal on paper
29.7 x 42 cm
In Untitled I, emphasis is placed on the dark, thick surfaces and sharp contrasts of light and dark shades, drawing attention to the structure of the shape; while in Untitled IV, the minute and meticulous forms of nature, which vaguely resemble dizzying visions on a kaleidoscope, take centre stage.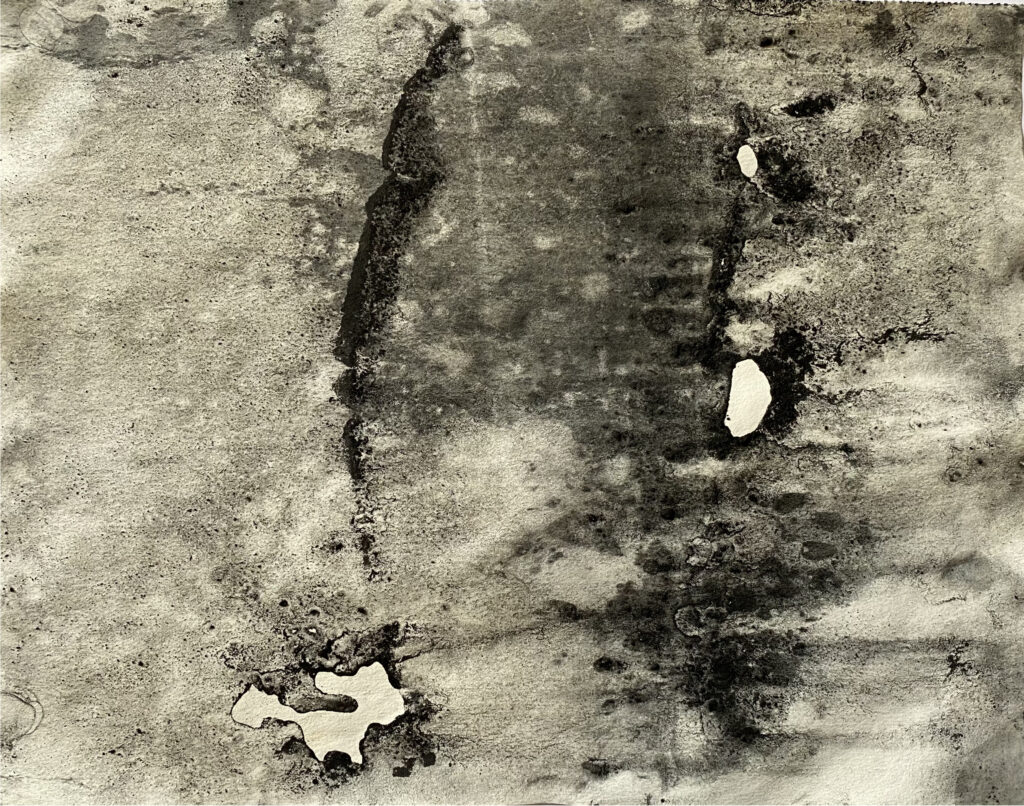 UNTITLED II
2020
Charcoal on paper
21 x 29.7 cm
Untitled II and Untitled III give the impression of peering into a microscope, with its loose, translucent shades and lines evoking liquidity, and the presence of tiny, organic shapes resembling organisms seen only through this magnetic lens. Though nature is a common source of inspiration for many artists, Kannappan reveals here her unique ability to look more deeply into its overlooked patterns and abstractions, highlighting the otherworldly beauty in its fragile, graceful and ephemeral forms.
UNTITLED III
2020
Charcoal on Paper
29.7 x 21 cm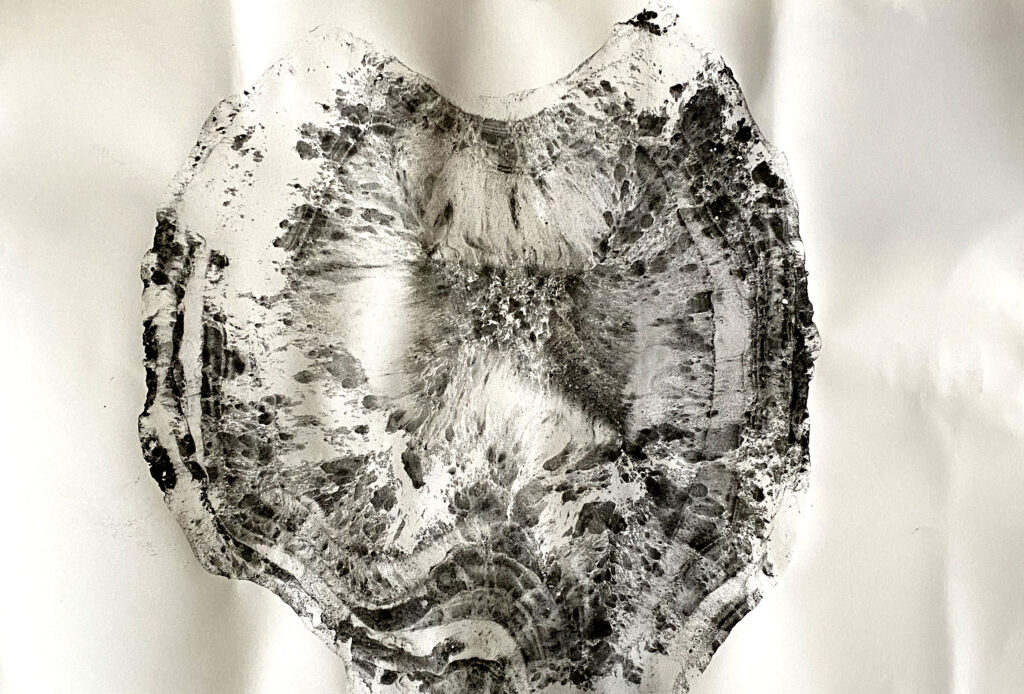 UNTITLED IV
2020
Charcoal on paper
29.7 x 42 cm