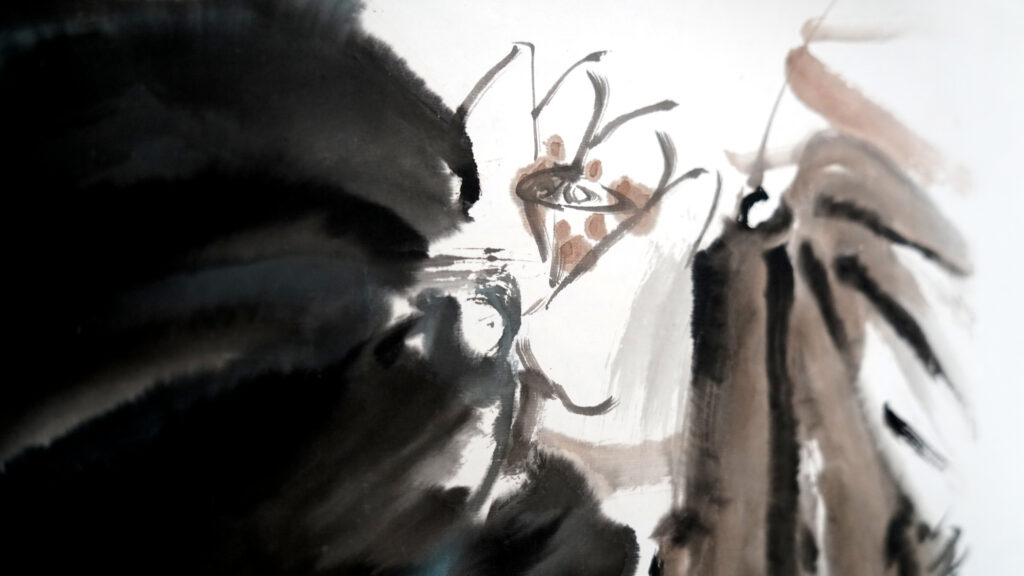 A diasporic artist who migrated from China to Singapore in the mid-20th century, CHUA EK KAY draws from a rich, wide-ranging mix of influences, having trained under pioneering ink painter Fan Chang Tien, while also later learning western art styles in Singapore and Australia. While he stayed grounded in ink painting throughout his career, his practice is thus not confined to one singular cultural influence, but seamlessly marries both Eastern tradition and calligraphy techniques with Western modernist aesthetics.
Chua became renowned for his poignant, deeply personal impressions of a evolving, rapidly modernising Singapore during the 1970s and 80s, capturing not just complete idyllic scenes but more fleeting snapshots of old buildings and their inevitable impermanence. Expressing fluid movement, dramatic lighting and unconventional perspectives, his paintings are layered with emotion and poetry, and evoke an inner essence that is distinctly his.
---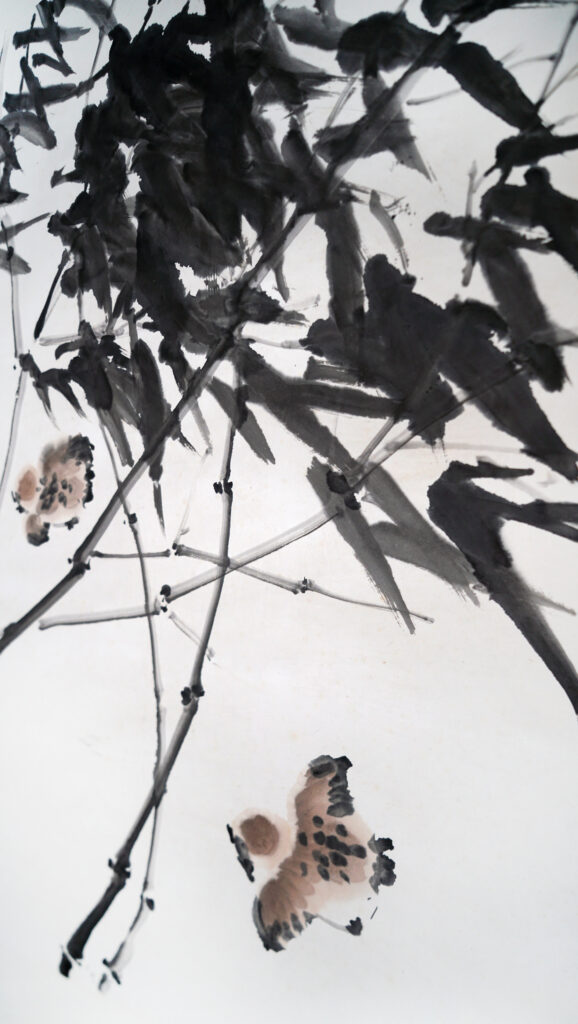 ---
Chua masterfully employs his ink painting technique to juxtapose thin, light and elegant strokes of bamboo stems with the heavy and solid brushwork of its leaves. The upper right corner of the painting is thus crowded with the dark opaque leaves, which shoot homogeneously to the right, as if a strong, invisible wind had flowed through them and entangled them together.
PAIR OF PLAYFUL SPARROWS IN THE BAMBOO FOREST
双雀嬉戏竹林间
c. 2000s
Ink on paper
97 x 68 cm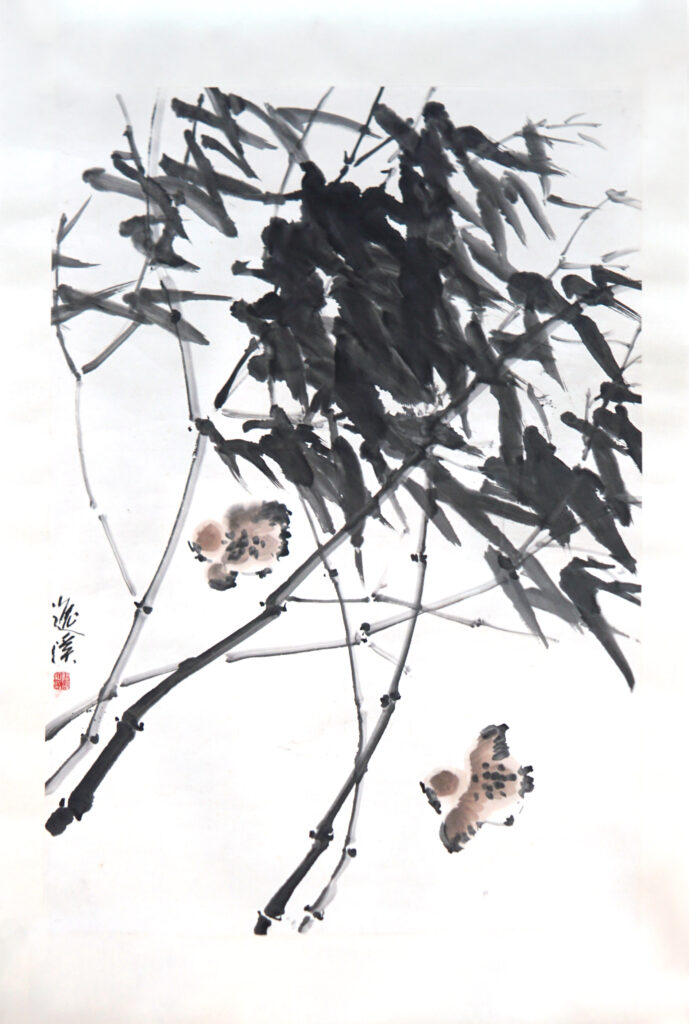 The stems beneath, on the other hand, are sturdy and still, cutting through planes of white, negative space. Travelling through the bamboo plants are two delicate sparrows, with their bodies washed in brown and black watery strokes. They move gracefully amid the white background, flying the opposite direction from the wind. Balancing colour, space, strokes and movement in this sophisticated composition on paper; Chua brings drama, life and poignancy to an otherwise transient, unnoticed phenomenon in nature. The artist transports viewers not just to a physical scene, but a more psychological place—one that finds harmony and calm in spite of interior contrasts and tensions.
Chua adds texture and dynamism to the composition by inserting slim, rough strokes, which form crude stems and a flower at the distant background, offering a skewed sense of perspective. In this piece, Chua abstracts the lotus such that it expands from conventional ink painting techniques, borrowing from the more spontaneous gestural strokes and distorted perspectives of western modernism. Blurring the lines between Eastern and Western traditions and artistic movements, Chua arrives at a pure, idiosyncratic depiction of a lotus, radiating with potent energy and sensuality.
FRAGRANT LOTUS
香绕荷韵
c. 2000s
Ink on paper
70 x 36 cm
---
A persistent subject in Chua Ek Kay's oeuvre, the lotus depicted in this painting offers a unique close-up perspective, in which the flower's thick petals take centre stage. Painted in broad strokes varying in shade and pressure—from dark and opaque to light and watery—the coarse and loose, fluid quality of their brushwork juxtapose the reality of highly refined and poised lotus.