---
---
PLANTAE I
2015, Laminate, Natural Materials, and Bell Jar, 62 x 32 x 32 cm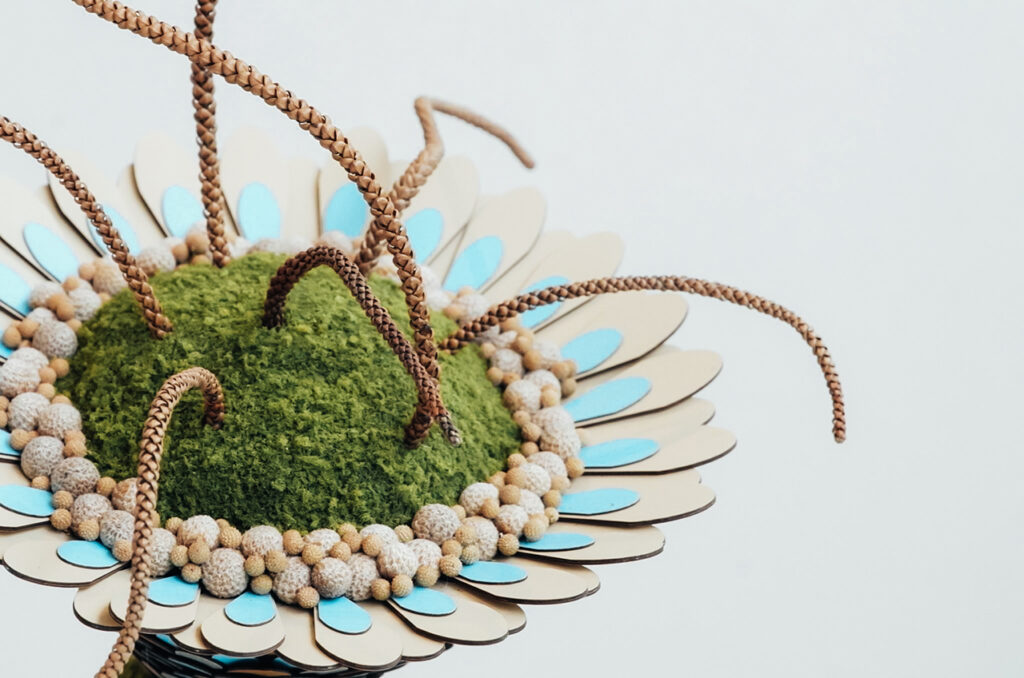 After leaving her small town in Ipoh, Malaysia, to find work in Singapore, Loh found herself in quite a jagged career path: she entered the workforce first as a receptionist at a shipping company; then later applied to a jewelry course in LA SALLE College, only to be told the course had been cancelled one week before classes were scheduled to begin.
She then moved on to run a flower shop with no prior background as a florist, only to eventually discover that at her core, she was an artist. When she finally decided to forge her path as an artist after leaving her stable job at the flower shop, she traversed a similarly unpredictable journey: starting out first as an illustrator, then delving into photography, and eventually making her way to sculpture.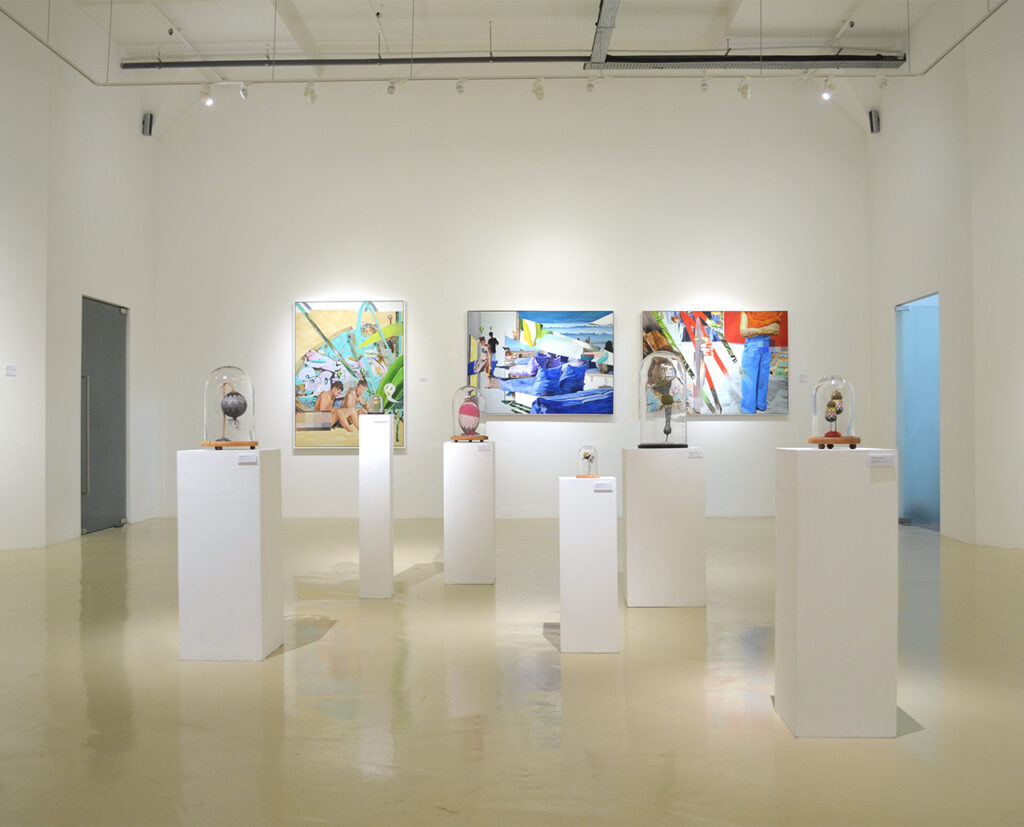 ---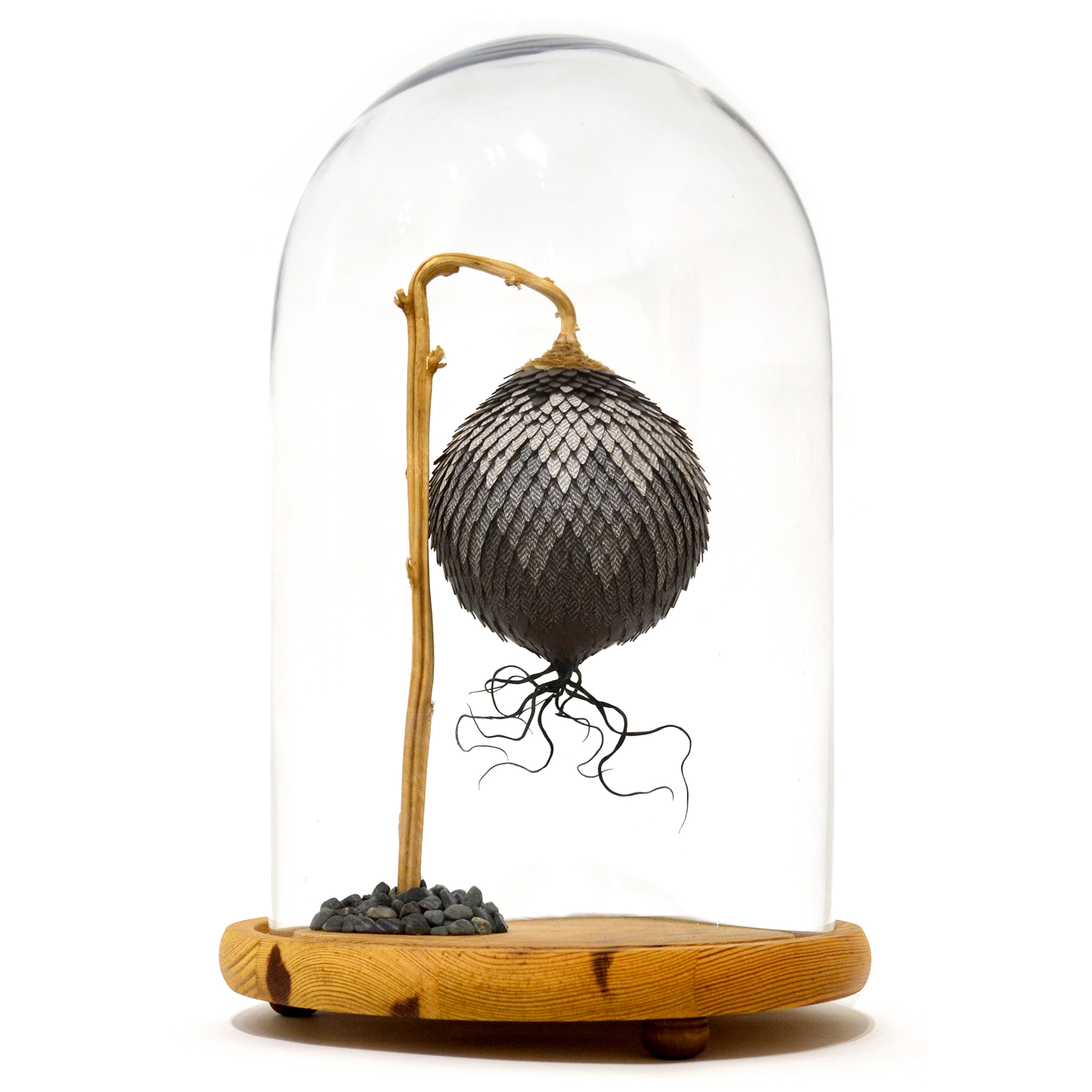 PLANTAE II
2015, Laminate, Natural Materials and Bell Jar, 40 x 28 x 28 cm
Her entire career path was thus tainted with an uncertainty rooted in never knowing or predicting where she would find herself next. Yet, Loh credits all these years of organic experimentation for leading her to become the artist she is today—wholly embracing all the struggles and turns that came along the way.
In her series The Marriage, she pays homage to flowers and her years as a florist, where she believes her artistic training began. The floral industry opened her up to a whole world of exquisite flowers and foliage that she never knew existed.
---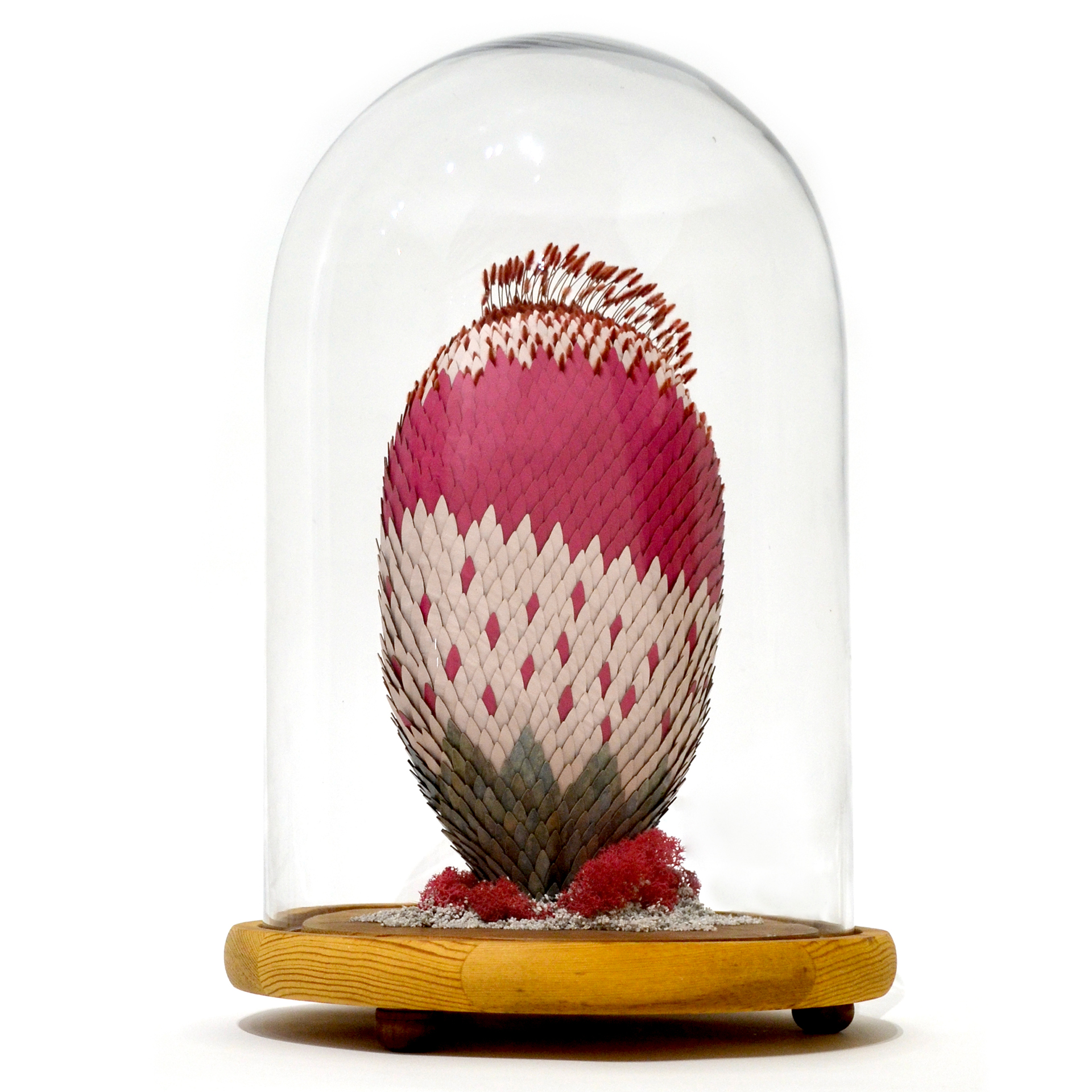 PLANTAE VII
2015, Laminate, Natural Materials and Bell Jar, 40 x 28 x 28 cm
Drawn to more avant-garde forms, she would disassemble and reassemble parts of different flowers together—juxtaposing textures of bitter gourd and tanacetum, replacing petals of sunflowers with petals of ginger, for instance—to create her own unique, eccentric species.
At one point, these experimentations gained her the recognition of an international floral publication, which published images of her recreated flowers arranged and photographed in an unlikely place: a bathroom, where her delicate creations would be sprouting out of a urinal.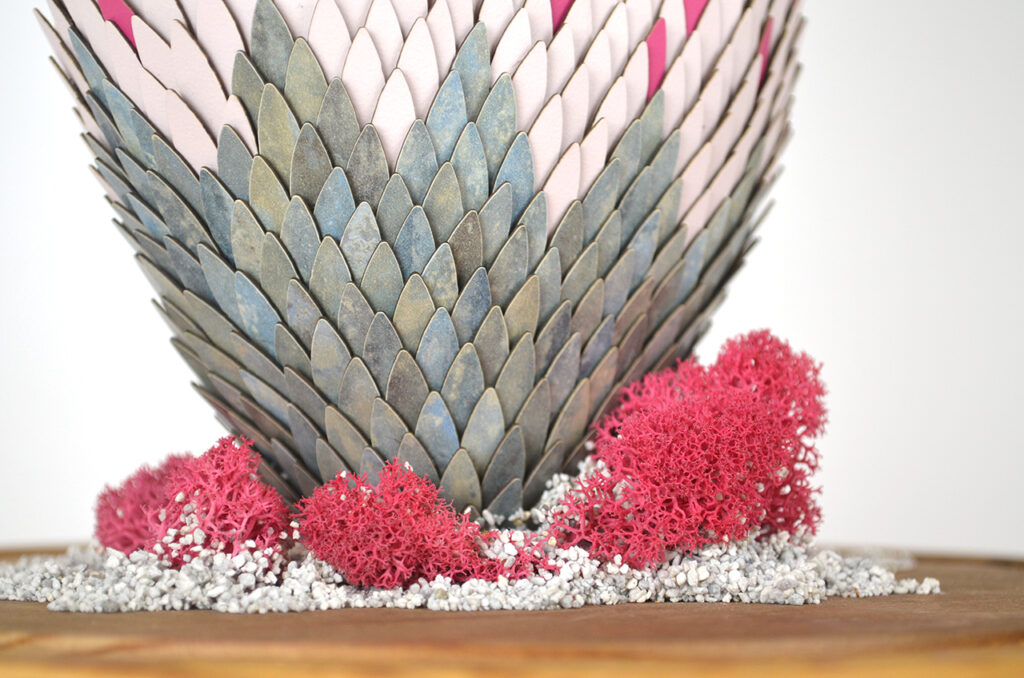 ---
MINI PLANTAE X.XIV
2015, Laminate, Natural Materials and Bell Jar, 27 x 18 x 18 cm
Capturing the sublime tension in marrying incongruous qualities—whether sweet and sordid, natural and artificial, or real and imaginary—eventually became quintessential to her art, and thus serves as the central theme in her pieces for this show.
Through an exquisite series of fantastic flora, Noreen contrasts the firm and rigid synthetic laminate material with the soft, fragile forms of flowers and plants. Plantae I, Plantae II and Plantae VII in particular reveal the artist's painstaking mastery of her medium and craft, in which finely cut laminate transform into intricate scales on these oddly shaped creatures of nature.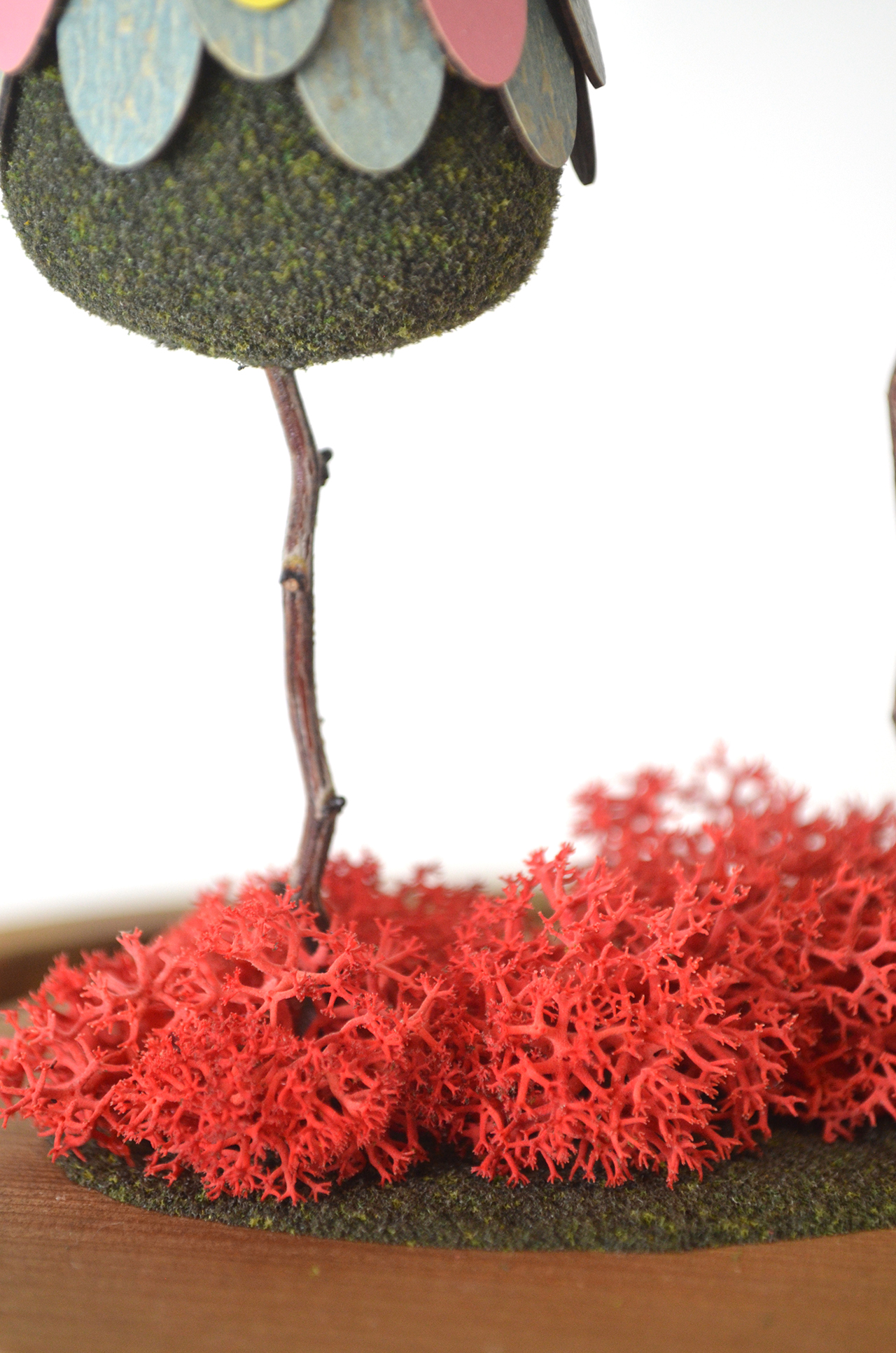 ---
MINI PLANTAE IV
2015, Laminate, Natural Materials and Bell Jar, 15 x 10 x 10 cm
Though visibly composed of artificial and inorganic objects, the plants trigger a conversation on the wider—and wilder—world of nature; the creatures left undiscovered and unappreciated.
While the marrying of natural forms and manmade materials provide captivating frictions, a deeper tension lies in the way each plant or flower is enclosed in these glass bell jars: emphasising their uniqueness, as if demanding to be cherished and protected.
---
MINI PLANTAE IX
2015, Laminate, Natural Materials and Bell Jar, 12 x 9 x 9 cm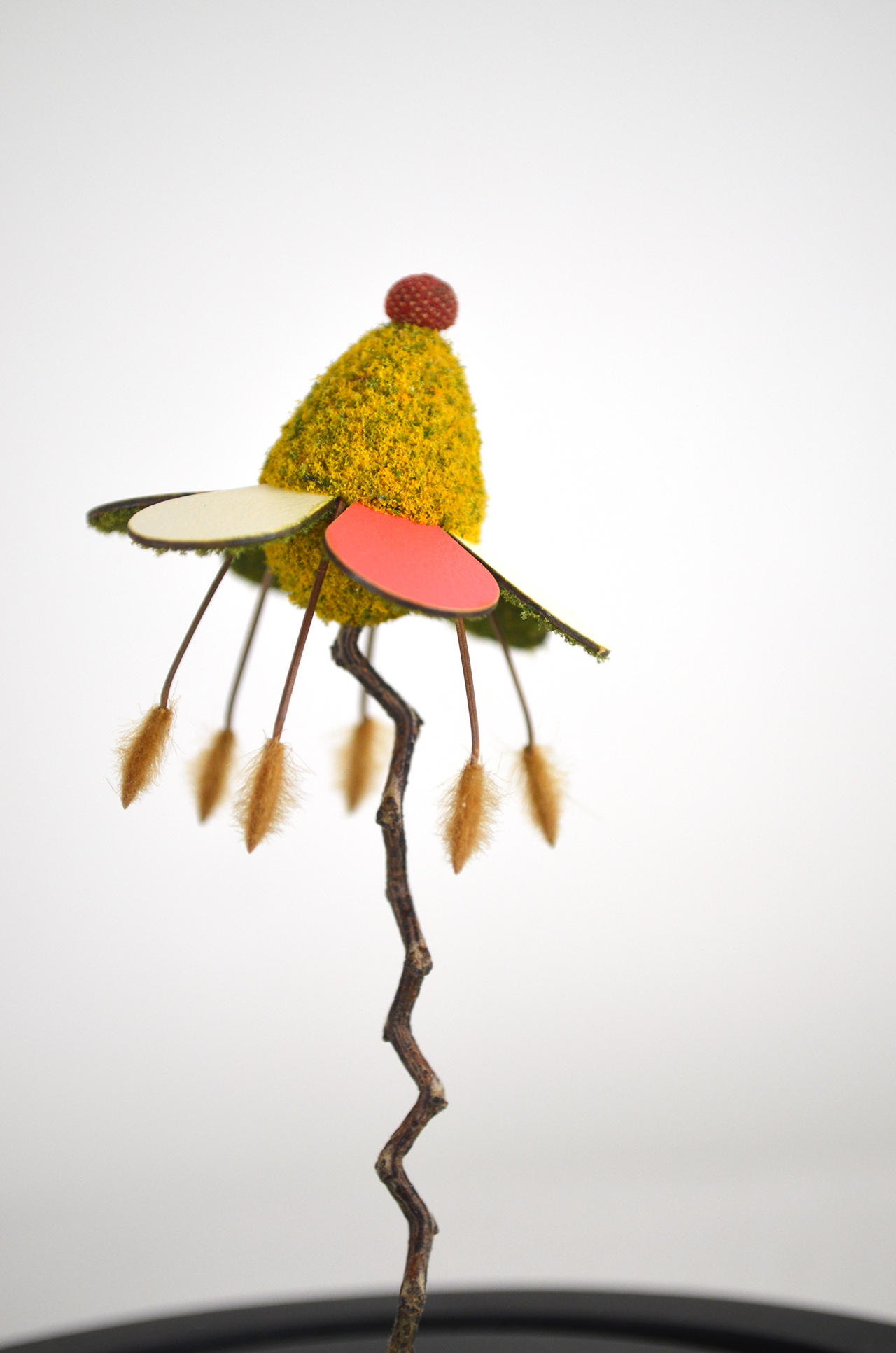 Detached from their environment and confined in these cases, the plants and flowers provoke a conversation on what it means to value and live with nature in a highly urbanised society like Singapore, where it becomes tempting to view nature as a separate, clinical and controlled entity rather than something innately wild, enigmatic and beyond our grasp.
Through her eccentric flora, Loh invites us, like she has consistently done in her journey, to embrace and welcome the unknown—allowing the alien and avant-garde not to make us afraid, but rather, leave us in awe.
---
NOREEN LOH HUI MIUN
(b. 1981, Ipoh, Malaysia)
Malaysian born artist, Noreen expresses the norm in her own language and is known for her creativity, experimental spirits and unpretentious works. Now based in Singapore, Noreen enjoys living in the cosmopolitan city which inspires a new way of introspection into our modern world. in her free time, you'll find Noreen illustrating, dabbling in photography and consistently exploring new ideas.
---