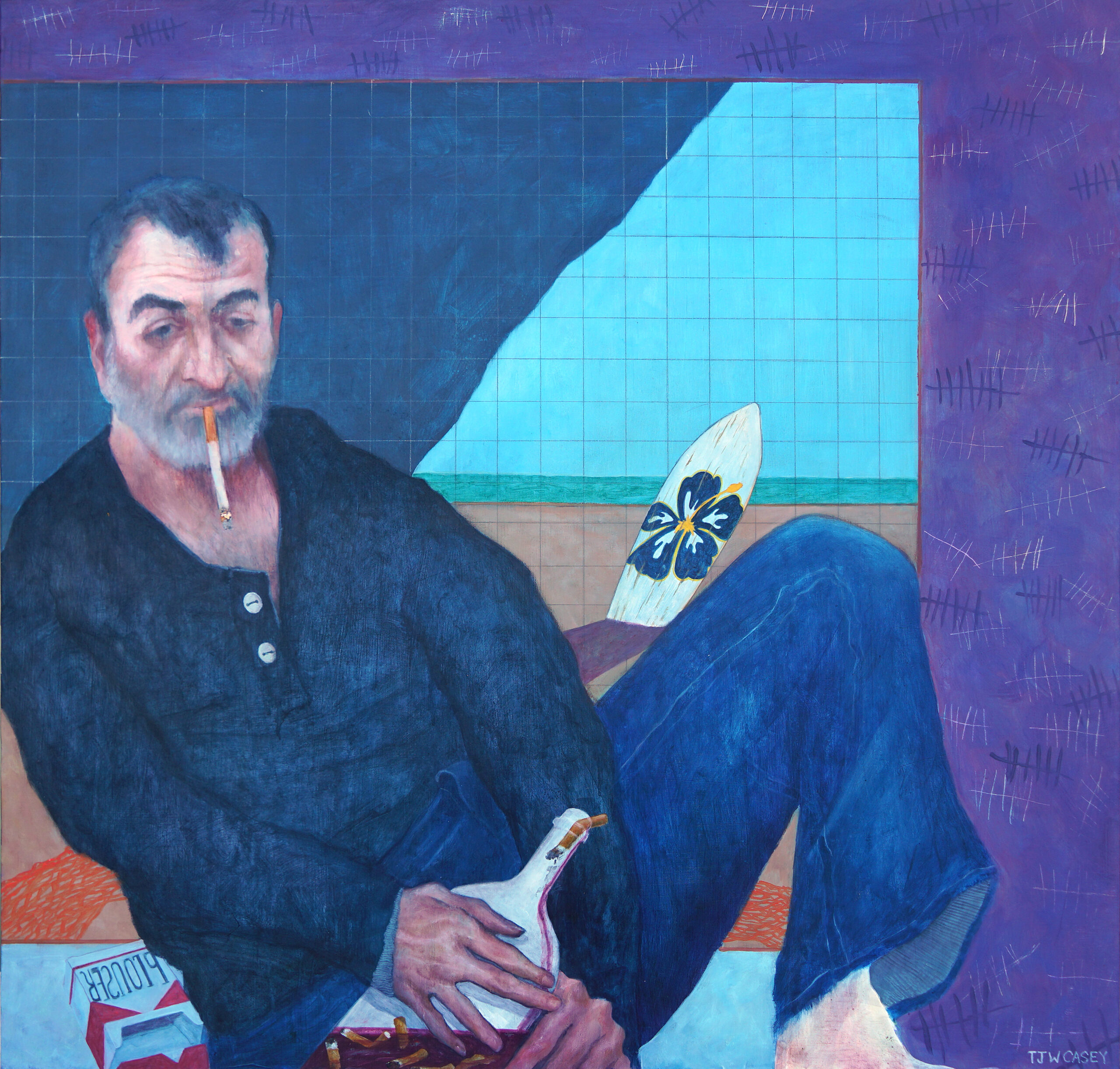 Back To Life
2021
acrylic on canvas
80 x 80 cm
Back to Life draws inspiration from the current time, in which Singapore is slowly resuming outdoor activities.
In this painting, a man is seen laying against the wall, smoking his last cigarette and holding a half empty bottle of wine to signify the end of a habit to cope with the stress of confinement during the pandemic. The walls are covered with scratch marks often seen in prison where prisoners used to keep track of the days to their release. Lastly, the barriers at the beach are taken down to signify that the day has arrived for the man to pick up his surfboard and head to the waves again.
The surfboard seems to be out-of-context when talking about Singapore beaches – however, interestingly, it refers to a rare event that happened in Singapore last January, because the strong winds generated big enough waves for people to actually surf.
However the partially completed background, appearing like a curtain, has yet to reveal what's behind, symbolising the uncertainties ahead and beyond in our borders and in our future during this pandemic.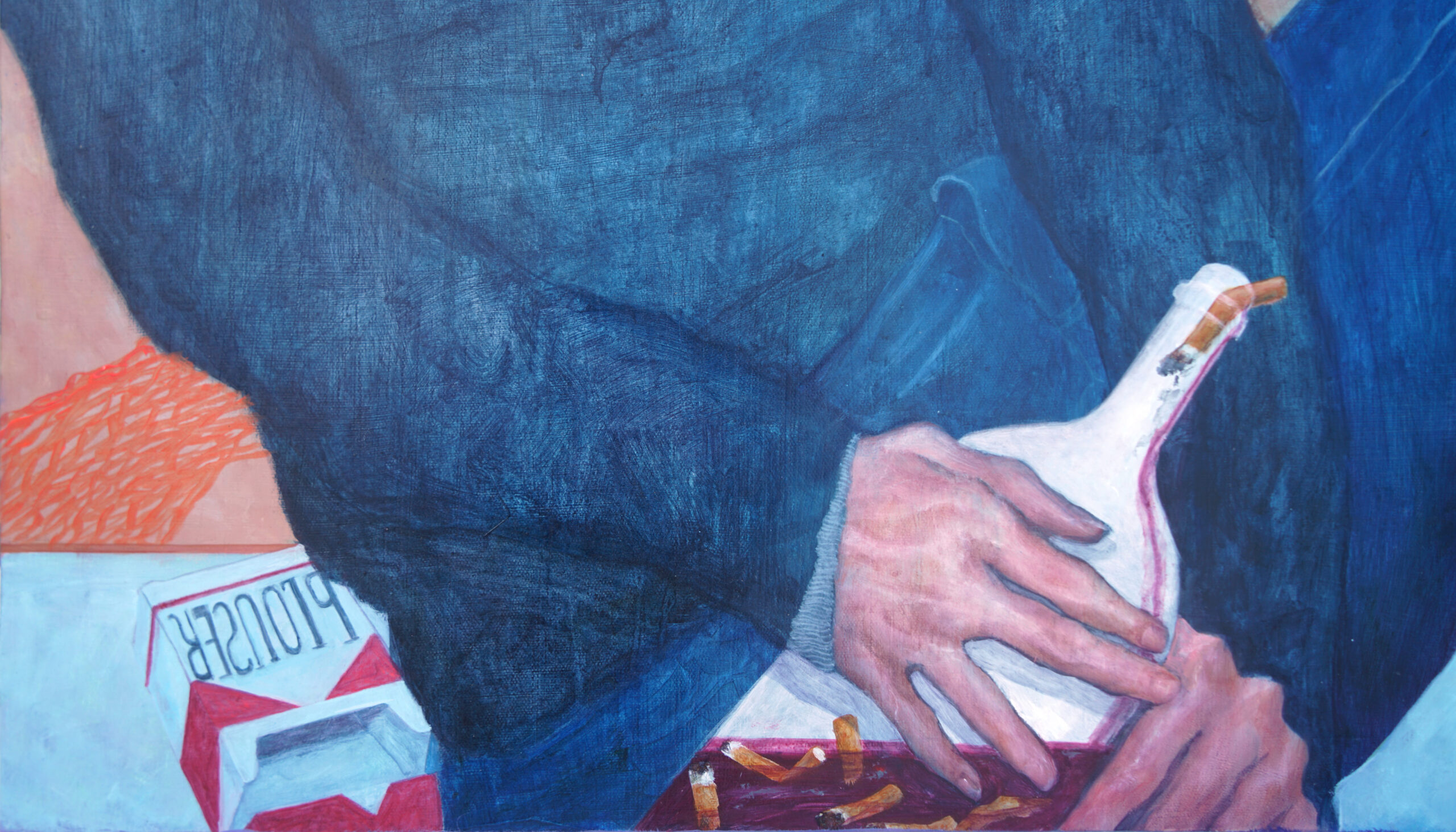 ---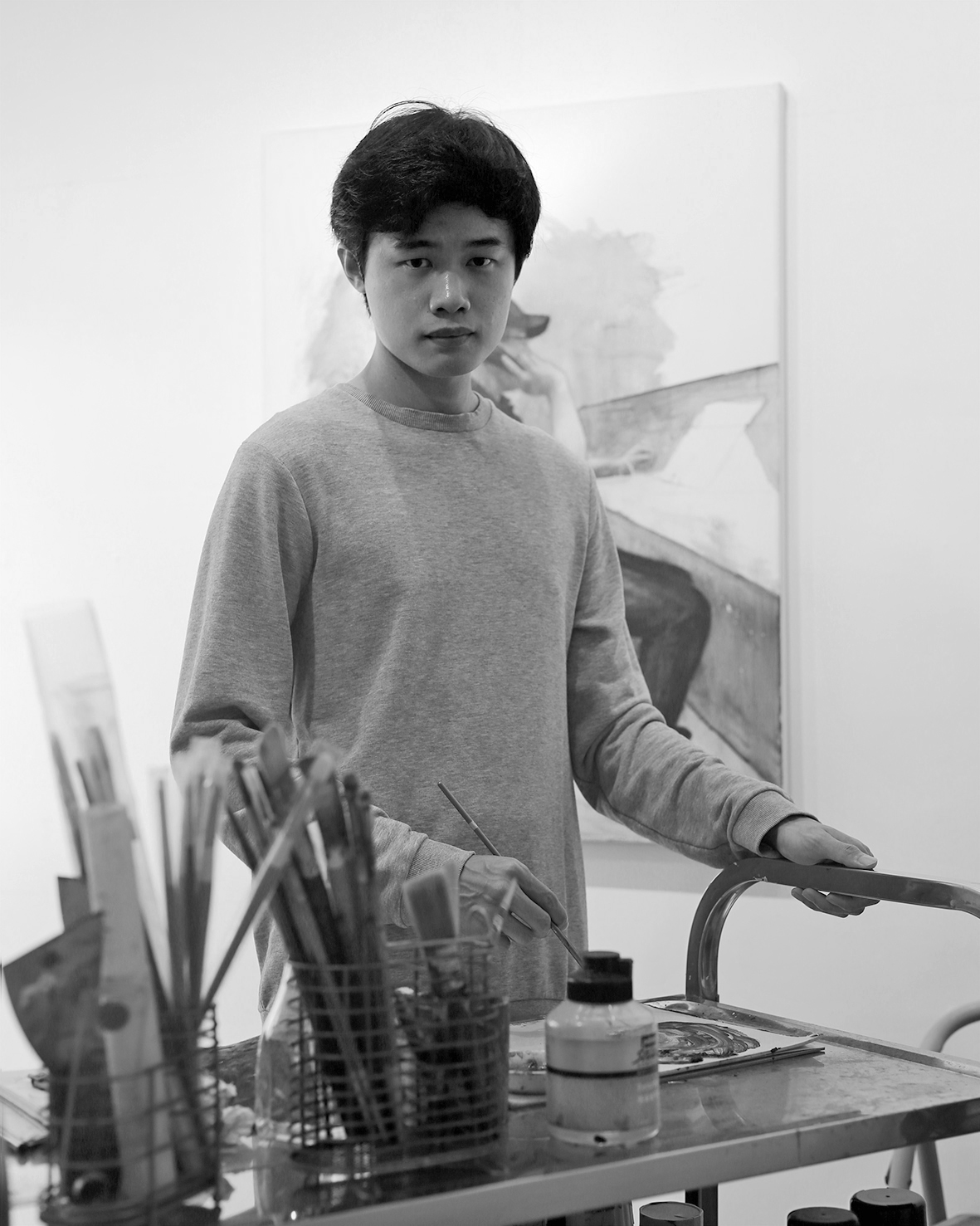 Casey Tan (b. 1994, Singapore)
Casey Tan is a Singaporean painter whose works are centred on visual metaphor and narrative. Many of his artworks draw inspiration from song lyrics, movies, books and other genres of art, often finding connections between these inspirations to the life experience and sometimes bringing drama and fantasy to the ordinary.
Tan graduated with a Diploma in Fine Arts from Nanyang Academy of Fine Arts (NAFA) in 2016, where he was also a Ngee Ann Kongsi Scholarship recipient. Prior to NAFA, Tan studied Digital Animations at Institute of Technical Education (2011-2012), where he started painting during this period of time after being inspired by the works of old masters and occasionally the visual aesthetic of eastern and western animations.
Tan was awarded the UOB Most Promising Artist Of The Year, with his work, The Water Is Wide, back in 2019. Notably, in 2017, his painting was received by former president Dr Tony Tan. He currently lives and works in Singapore, where his works are also part of several private collections.
---