YUNIZAR
BIG BOSS FROM EAST
2015, 62 X 30 X 9 CM
CAST BRONZE WITH GREEN PATINA
EDITION OF 8 WITH 2 AP
I really like his sculptural work. As a collector of tribal art, his pieces remind me of wooden ancestor figures or totemic animals, but they have a humour and crudeness that work very well against the gravitas of precious bronze, which is traditionally used for western figures of gods and luminaries.
RICHARD HASSELL ON YUNIZAR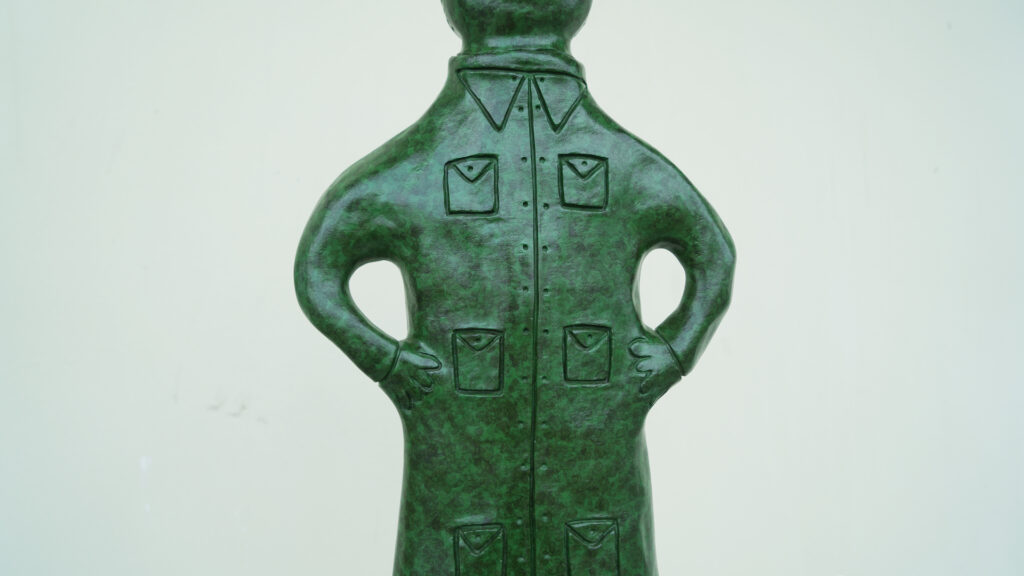 The rounded arms remind me of metalwork figures from Timur in Eastern Indonesia and even Papuan Boiken figures. The graphic details on the coat, the stubble on the head, and buttons on the boots are all very appealing.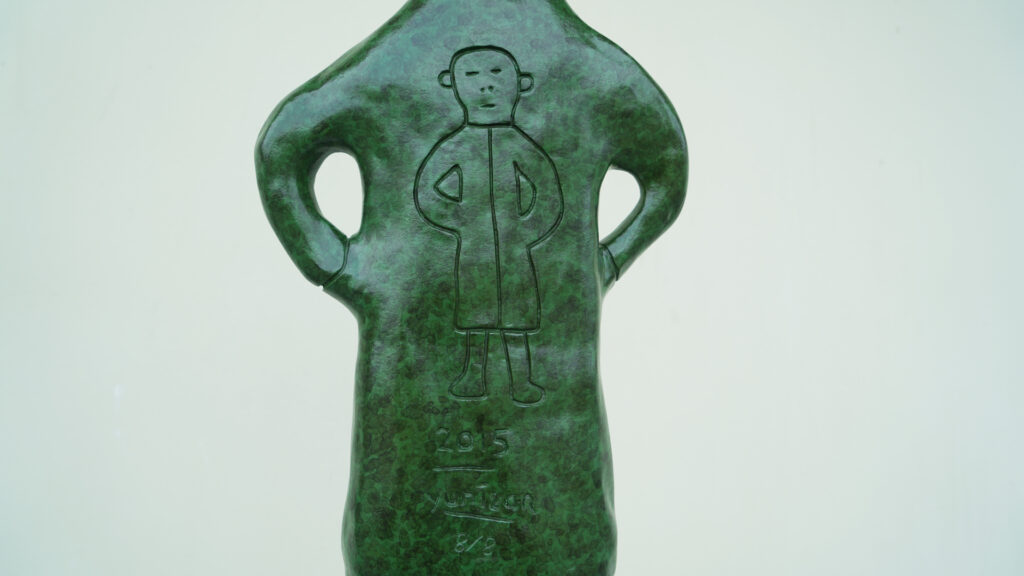 The drawing of the boss on the back of the coat is interesting: is the real man inside much smaller than his formal costume makes him look? The drawing connects it back to the paintings too—this is one of Yunizar's childlike figures come to life.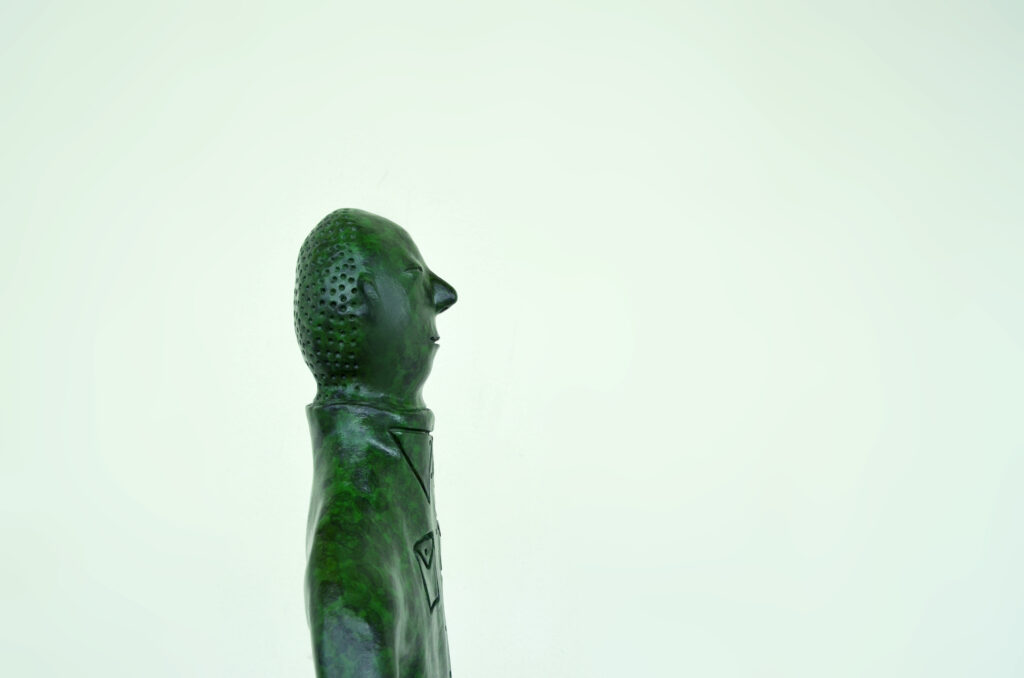 Some people are more interested in the stories first, and then the artwork is a placeholder for the story. But I prefer the object itself to have a power: that even if you buried it for 500 years, then dug it up, it would speak of itself without the need for a lengthy explanation.


---