Can you tell us a bit of your background and share with us how you first got interested in art collecting?
My name is Jim Amberson. I first moved to Singapore more than 20 years ago. I am originally from the United States. It's hard to say when I initially started. I collected things beforehand, but my fascination with modern and contemporary Southeast Asian art started around 20 years ago: Initially, I purchased more modern works because I could find books on them that would tell me a bit about them. But later on, I became more courageous and moved into contemporary art collecting.

I started out because I wanted to decorate the empty spaces on my walls. But then around the time that I got my first warehouse space, I realized that something had changed, and it was no longer about the empty spaces on the wall.
Do you have a main philosophy or belief that guides your decisions as a collector?
One of the differences between a curator versus a collector is that a curator typically has a specific objective or theme when they select works of art, whereas a collector can collect whatever they like. Someone had said that the collection is a self-portrait of a collector, while others say that it is the opportunity for collector to be a curator.
I think the truth is probably somewhere in between. There were times when there were certain themes that tended to move me, and I would purchase works that fit those themes. Then over time, the themes evolved, and there were other themes or resonances that began to emerge. I would typically purchase a work for its own individual merit, but there were some that I specifically bought just to be in dialogue with another work. More often than not, they are a reaction to a specific work.

Do you ever collect a work because you like the artist more than a work?
Unfortunately, I have to admit that happens– sometimes, it is because the gallery is not allowing you to purchase the work that you most like because the work has already been bought and by the time they contact you, what is left is maybe not your first or second choice.
In the early days, I tended to buy works that maybe were my third or fourth choice. But lately, if I can't get the work that I really think is the compelling one, I just wait until something else comes along. But there are certain artists that you may not get a second chance to purchase, and that's really a dilemma: you know it is just that chance or nothing at all. There were artists where I missed that chance, and the second chance never came. Nyoman Masriadi is the perfect example.
SEMSAR SIAHAAN
Blinded by UN
2003
130 x 83 cm
Charcoal on found cardboard
Yes, for quite a few people also. What are you drawn to, your personal artistic taste and style? Who were your top inspirations whether in the arts, designs or other fields?
Oh goodness. This continually changes but I think at present, my collection has painting, sculpture, photography, video works, installations, performance, works on paper. So it is not necessarily one medium, but a whole variety of mediums.–Sometimes an artist works with multiple mediums. There are certain works where the artist may be best in, say, sculpture, but his or her painting work may be incredibly strong. For example, Handiwirman Saputra is really much more in his mind a sculptor. However, during my early days as a collector, it was really difficult to sell sculptures. So you needed to master painting in order to start creating a connection, an interest and a following.
I have a whole variety of artists that I am really drawn to and I don't see them as mutually exclusive, such as the whole Jendela group: Yunizar, Jumaldi Alfi, Yusra Martunus, Handiwirman Saputra. That whole group really captures certain site guides in Indonesia and helped propel an interest in contemporary art that really was not there previously. Collectors before were much more focused on the Indonesian modern or contemporary art coming from China or the west. That group played a big part in my collecting.
Another one is Sopheap Pich, obviously a key figure in my collection who I relate to, in part because I think he is addressing some of the themes and questions that were first raised by Montien Boonma, the Thai artist who unfortunately passed away way too early.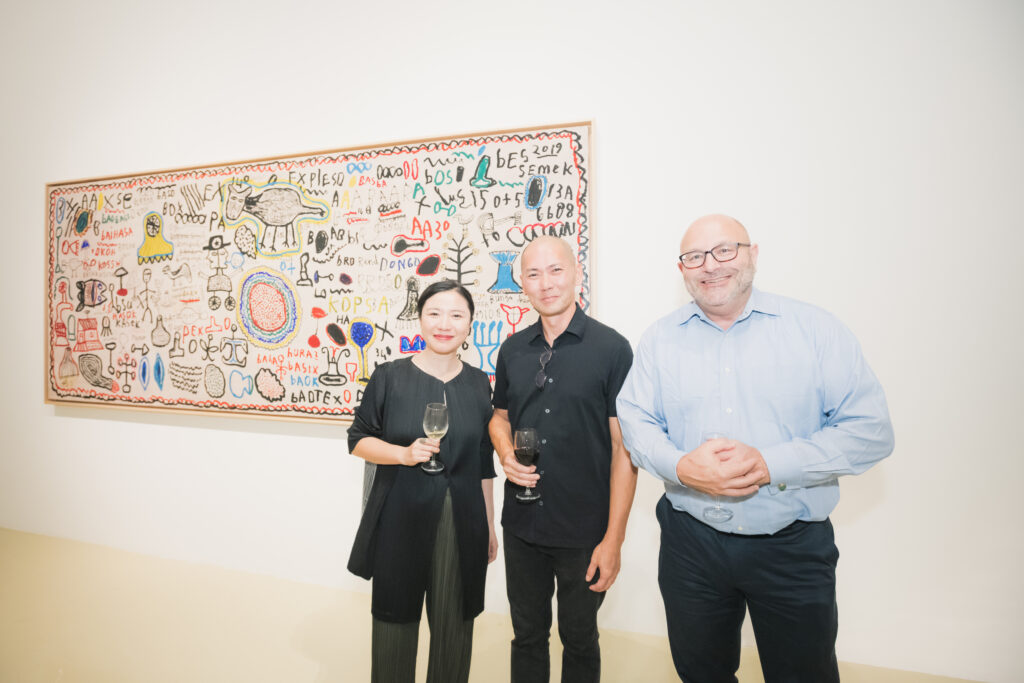 There are other artists that I enjoy, who bring a Southeast Asian twist into an otherwise established media, such as the woven photographs of Dinh Q Le, as well as his edited film versions where he takes portions from films about the Vietnam War and tries to create an opportunity for the Vietnamese to have a voice in a media that is very much dominated by the single voice of the Americans. I find these artists extremely powerful.
The other thing that's happened is a, growing appreciation for works by female artists, whether they be Suzanne Victor, Geraldine Javier, Kayleigh Goh, I GAK Murniasih or some of the other artists that I've added to my collection. Maria Tanaguchi is another one that I find quite powerful in terms of how she deals with her practice.
What is your thought process when you select art for yourself whether to collect for your home or to curate in a project like this? Do you follow a more instinctive, visceral approach or dive deep into research and decide based on a lot of thinking and evaluating? Or perhaps a mix of both?
In the early days, I was responding more to how a work was visually. And then, it became more about understanding the meaning behind that work: the symbolism behind that work, how that would fit into the practice of the artist, how that work might have a dialogue or bring out something different with other works in my collection. I don't buy pretty artworks. That's not really what I have in my home. I tend to buy works that are a bit more disturbing–works that make me think. From a standpoint of what's in my home, I gravitate towards works that help me get a different view on the world, a different perspective.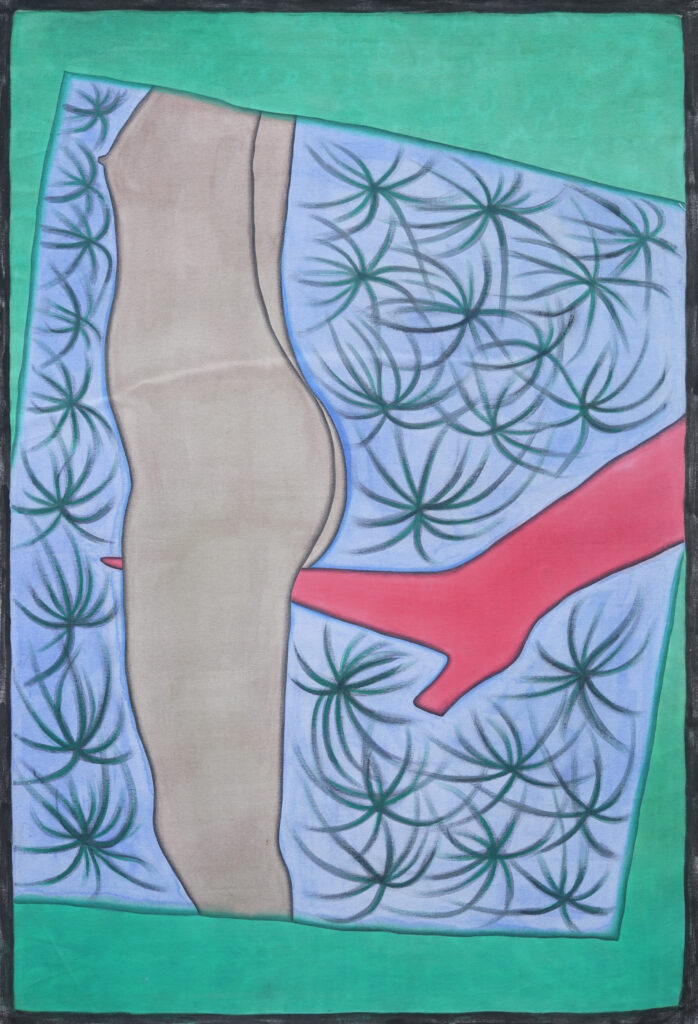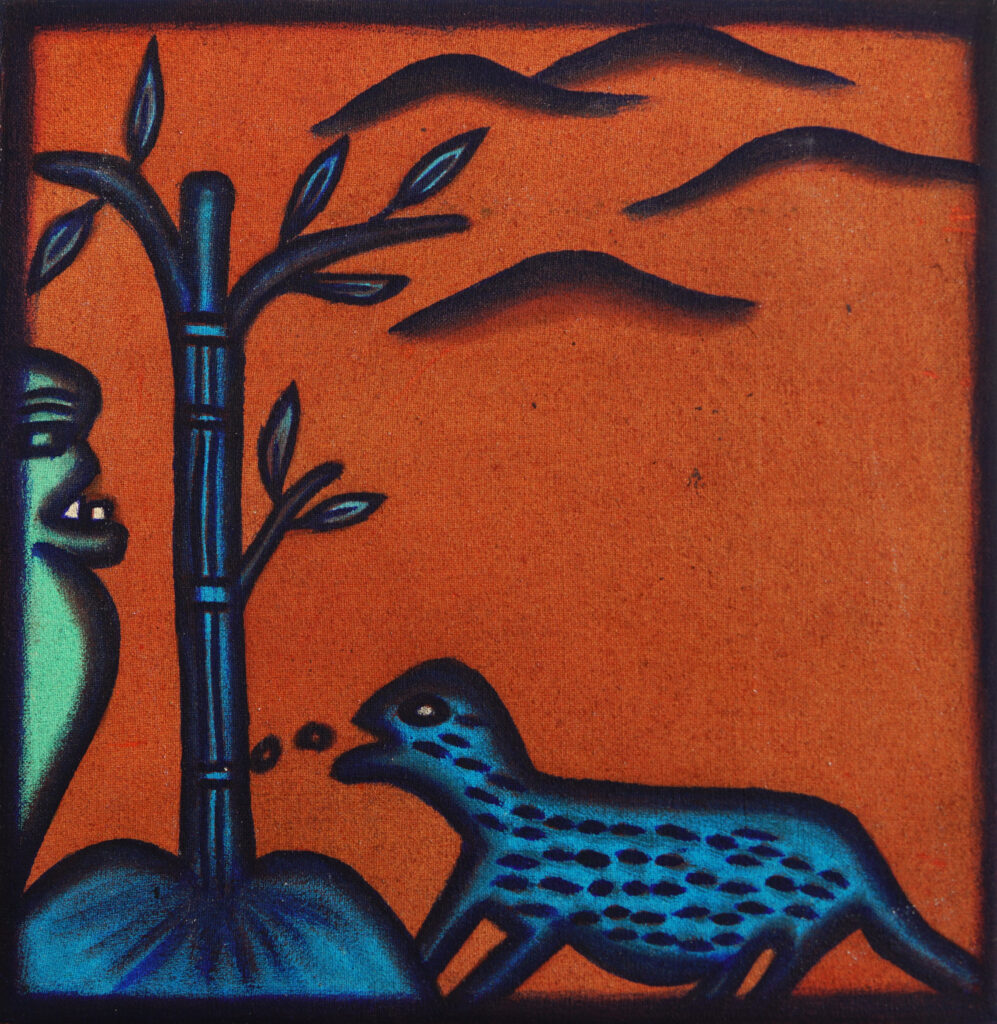 I GAK MURNIASIH
Rasanya kok enak ya (How come it tastes good)
1997
150 x 100 cm
Acrylic on canvas
I GAK MURNIASIH
Mimpi di siang hari (Daydream)
2000
20 x 20 cm
Acrylic on canvas
What is the title and or theme for this curated showcase? How and why did you decide on this?
I wanted to approach art through a perspective that's no longer just about painting. So there's a work by Semsar Siahaan on recycled cardboard – shoe boxes, Kayleigh Goh's work employing wood and cement, then two works by I GAK Murniasih (Murni), both of which are conventional paintings. But what's interesting there is, although they're "conventional paintings", she's approached them in quite a different way. For instance, she took feminist iconography and made it very much her own, creating a body that is in the case of a boot–a body which is almost asexual, almost androgynous. And then it has this boot, which to her alluded to certain meanings in terms of sexuality, as if she were owning that sexuality and embracing it regardless of some of the social norms that were in place in Bali, where she lived.
Semsar Siahaan was in a sense challenging issues with the United Nations work, which in some respect, was the kind of work he did while he was in Canada. Some would argue it is a work that he could not have done had he been in Indonesia, and so in a sense, you have him doing the work that he could not have done in Indonesia in Canada, while still challenging convention.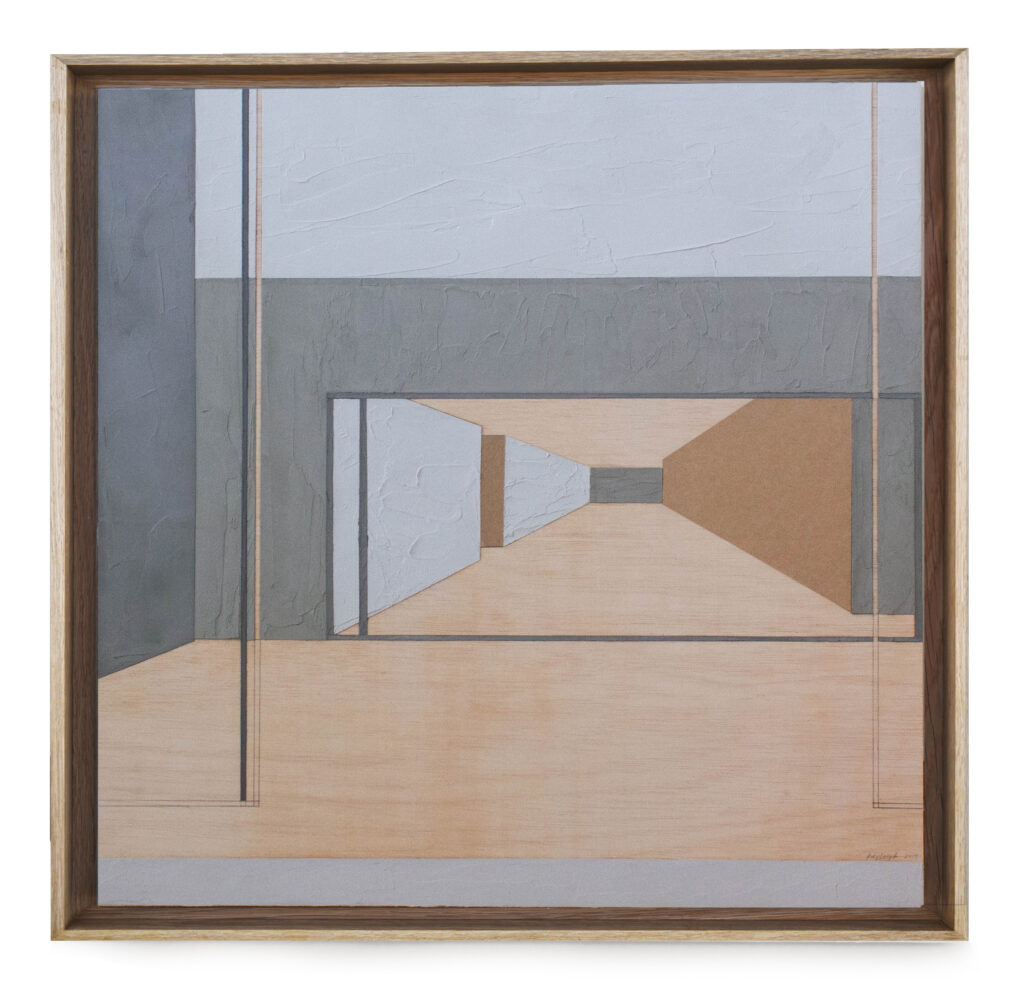 KAYLEIGH GOH
Somewhere in There
2010
50 X 50 cm
Cement, acrylic, and graphite on wood
At the same time, Murni also created work that challenged conventions; and in a certain sense you could argue, though this might be a bit of a stretch, that Kayleigh Goh is also challenging convention in these works, that almost look like drafting. Her paintings are something you might think of as a schematic for a void deck or some construction. Yet made out of materials that we usually associate with construction, the paintings are brought it into a Gallery setting, challenging a bit of convention in terms of media and approach.
Is it art? Is it design? Is it architecture? She's challenging those lines. So in a certain sense, all three artists are challenging a certain amount of convention. So maybe for lack of a better term, we'll just call it Challenging Convention​.
You say she's vying into 2D but I think it is 3D. I feel like I've gone into it and that's where she's a bit opposite from Murni. Murni is very much 2D. It's very flat, but in a sense Murni is echoing some traditional Balinese motifs, which are maybe not so much found in the works I have. But the ones that you had in the Murni exhibition, where there was a sort of morphic genitalia in the paintings–they harken back to certain imagery that came from traditional Balinese paintings. You can see that's one of the things that is ingenious about her, how she brought back these traditional iconography into these reduced and abstracted forms,  which you would not find in an artist  who had not come from a Balinese tradition. It's more contemporary than Nyoman Lempard, who was the modern artist doing that sort of thing.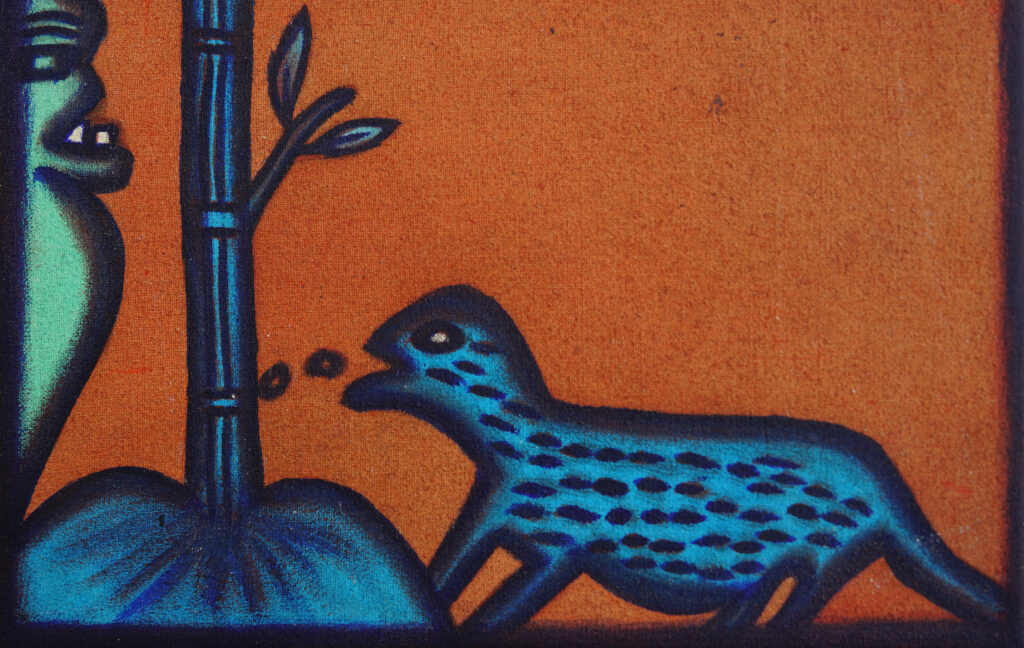 Can you share with us the first time you encountered the works of Semsar Siahaan, Kayleigh Goh and I GAK Murniasih and what is it that moved you to follow their practice?
The first time I encountered Semsar's work was in a book about the opening of the Singapore Art Museum, which had his famous Olympia piece. It was wonderful to be able to see that work at Gajah Gallery many years later. That work was outside of my price range, but I was pleased that there was another work that was also provocative, interesting and compelling, which fit into my price range, and thus I was able to acquire.
Murni was also one that I had seen in books before, particularly in books about feminism in Indonesia. Seeing some of her works in the flesh was also really quite a terrific opportunity, because seeing something in a book is never the same as seeing it in real life. It's the same issue we're dealing with now, where you go to online viewing rooms. The experience is never the same as encountering the work in the flesh. Yet, sometimes that's what you have to do. An opportunity to experience them inc both is helpful.
For Kayleigh, I saw her work at the Gallery. She is a very young artist, but her work had a maturity that was quite interesting. There is an artist who I'm now looking at, who is of a similar generation and who I want to add to my collection to have a dialogue with Kayleigh's work. Hopefully at some point, I will be adding a few more by both of them.
What do you know of each artist's practice?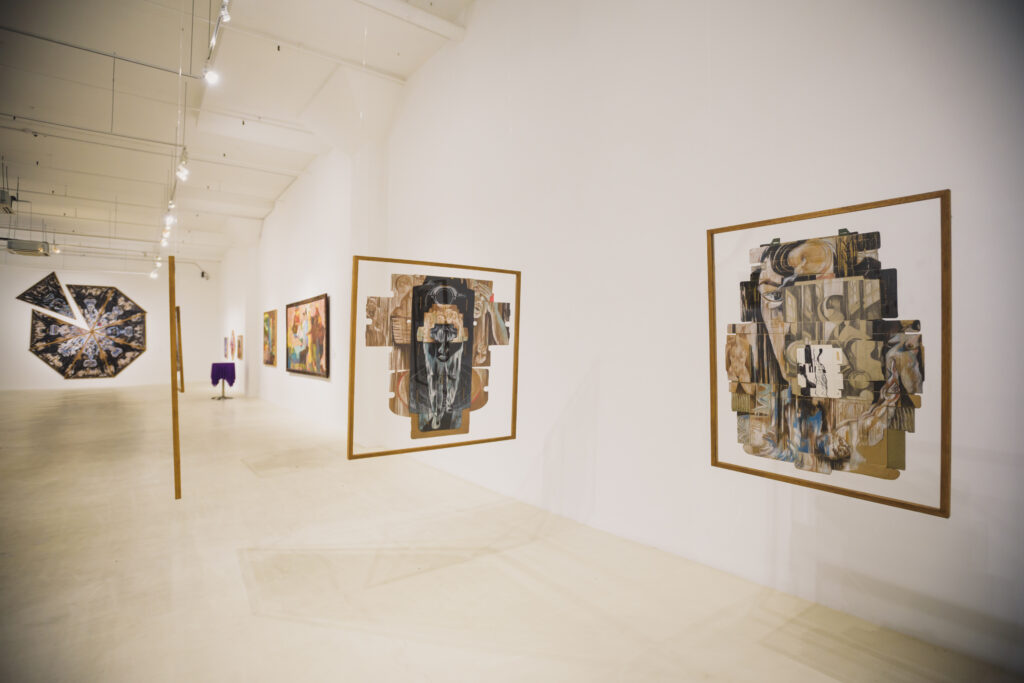 What I know about Semsar Siahaan is the result of TK Sabapathy's book, as well as the lecture that was held at Gajah Gallery. One of the things that I found really interesting about both that book as well as the lecture is it frankly should have been at the National Gallery or Singapore Art Museum. It was an extremely academic, well thought through, well researched discussion about an artist who had a very powerful position in the 1980s, but somehow seemed to have disappeared quite quickly from practical memory It was great to see that world come back and be reengaged at the discussion.
I was incredibly impressed by the large number of people that attended his talk, as well as the prominence of the curators. I mean, June Yap (Director of Curatorial, Collections and Programmes, Singapore Art Museum) was there. Virtually every curator in Singapore and passionate collector was there to learn about this artist that perhaps we had sort of forgotten. I think that was a great opportunity again to learn Semsar like that.
Murni was more from the articles that I had read about feminist artwork and the trials and tribulations that she personally went through. I had the opportunity to learn about her practice after reading about her and how she fit into feminist artwork in Southeast Asia. There is a lot more to learn about her and her influence not only on female artists, but also on contemporary art in Bali.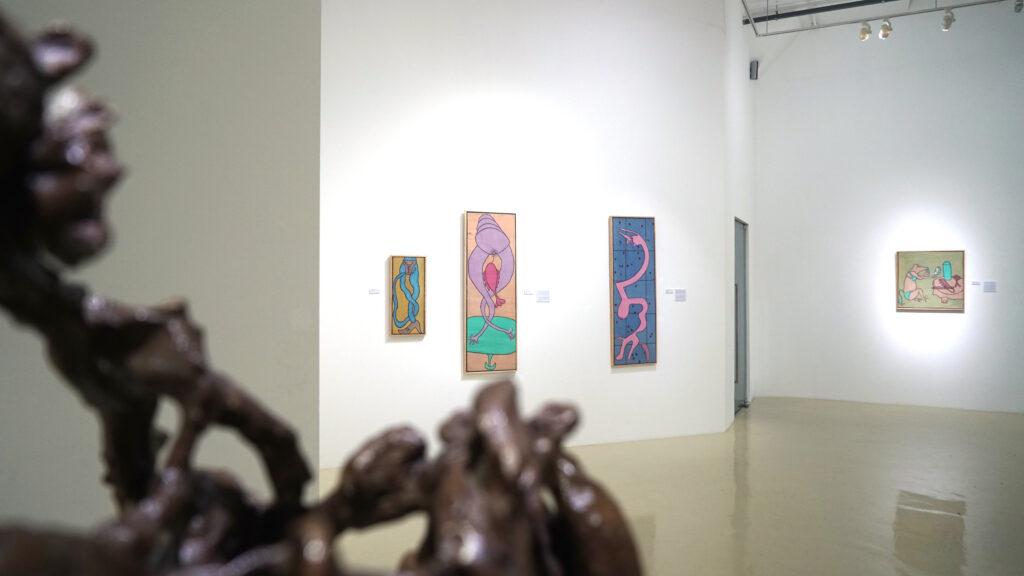 In some of the earlier publications there was a lot written about her; she was very much at the forefront. Then I saw the Murni showcase just before the Circuit Breaker at the Gallery. It was surprising looking through some of the old books that I had, and seeing her popping up over and over again. I was like OK, she was there in the background and I never realised.
She is an extremely interesting artist. People have been reaching out to me to ask, why do you like her? What is it about her? I think there's something about her abstractions that allow her to remove herself from Southeast Asia and be brought into a global feminist discussion. More so than than many others. I see her and Suzann Victor being able to do that. From a feminist standpoint, Maria Tanaguchi would be there, but more for her video works rather than the the brick paintings and such.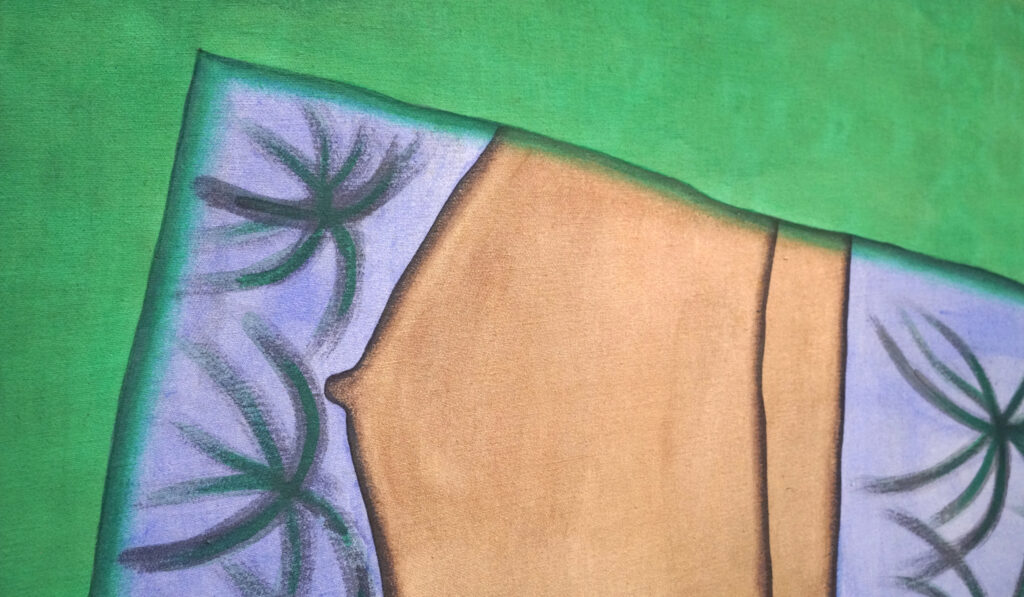 Murni for the last three to five years, you look at the work now and it's still incredibly relevant but also still very fresh. You do not see artwork as explicitly owning the sexuality of it, but yet still confronting the viewer. It's confrontational.
If you look at that time period, she's basically the same as Tracy Emin, right?
Your Britpop, '92-95 young British artists.
When you look at that and you sit there, Oh, Tracy Emin, but actually Tracey Emin came from a culture that was much more easy to go out to. And then you have Murni in Bali, and Indonesia in general. That was also the whole time period after the Islamic Revolution, where Muslim Indonesia was becoming more reserved and conservative. And then she did that in the Bali.
If I'm not mistaken, she was the first woman in Bali to be granted a divorce. That's what it is, you know. It's fascinating, you know, not even within the artwork, just within her standing, within Bali, within the culture. It's phenomenal.
That's one of the things I find really powerful about her. Murni's and Suzann's works are both examples of works that could easily be in the Tate Modern, in MoMA, etc., as examples of female artists addressing the universal. The same thing can be found in the work of Judy Chicago. Increasingly, there's going to be more opportunities for that. The Gallery's idea about the female show (Shaping Geographies, 2019) is incredibly powerful. You could do an entire career just exploring contemporary and modern female artists from Asia who were eclipsed or covered up or ignored during their careers, and there's basically only one who's been able to really stand out and have her name known while she's alive. That's Kusama. You go from Kusama and then before that, who? Christine Ay Tjoe? It's a huge drop but hopefully, like Semsar and others, there will be an opportunity to get rediscovered, and refound.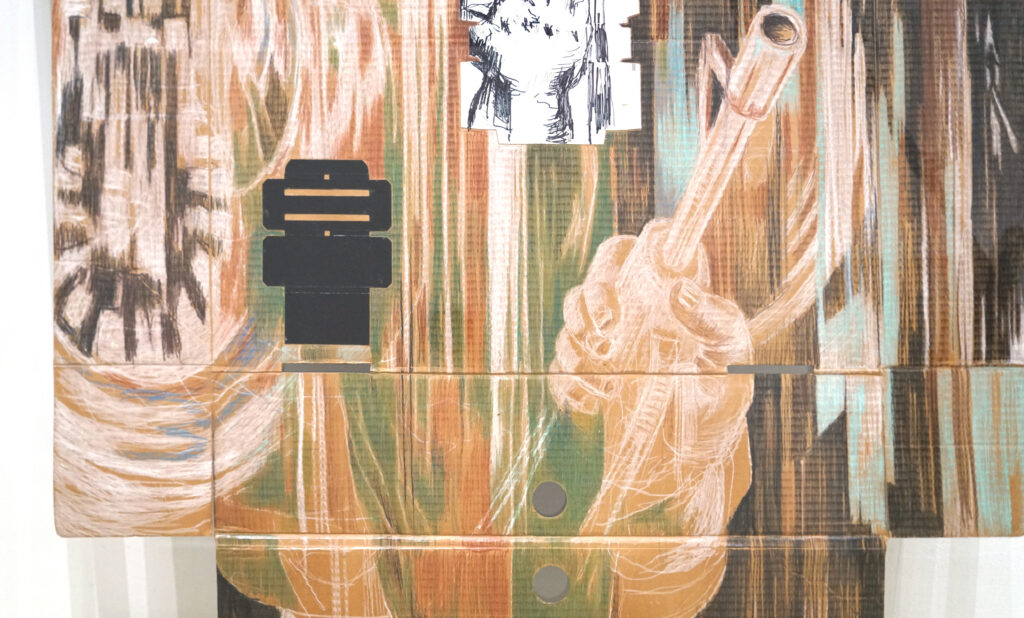 Having a very basic level of knowledge of contemporary Indonesian art, all we could think of was Heri Dono from 1990 to 94.. But as the works of Semsar came into the Gallery and I saw the computers and the heads as computers and the politics, I remember thinking to myself that this man was two to three years prior to Heri Dono, doing work which was fantastic and completely rewriting that kind of layman's interpretation of contemporary indonesian art.
Singapore Art Museum likes to say we count on contemporary art based on Montien Boonma. That might be fine if you are talking about Thailand, but the trends were all different in each place. What is that training point in each one of these different countries? That's one of the areas in which there are still huge opportunities for scholarship. But I am happy I was able to get that work. The other works are really powerful and they really need to be in institutions. That's really the other challenge as a collector, when the works you're drawn to are really the words that belong in institutions. When you start collecting institutional art, should you be institutionalised? This is my big question.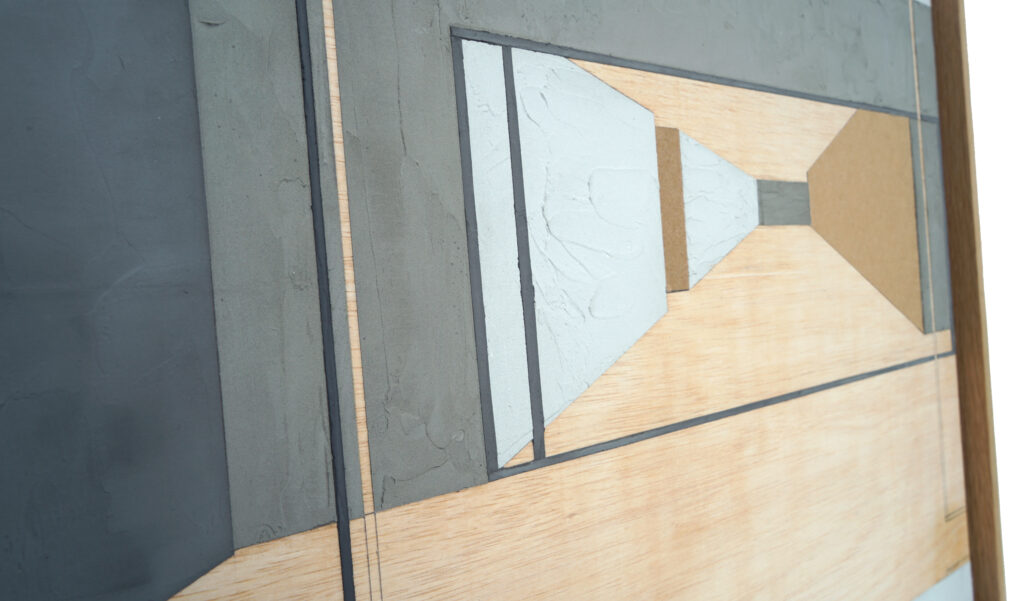 Why are these works by Semsar, Kayleigh and Murni important to highlight particularly at this moment in time to you, and what message or messages would you like to convey?
At this point, Kayleigh's work in some respects is the most aligned to the Circuit Breaker lockdown in 2020. It is a very empty space, regardless of how large that space is.
When you're looking at the work, you can get lost in that very isolated space. It is not to go and make it an oppressive or depressing piece, but rather it is a very introspective work that at the same time evokes a sense of isolation.
How did it feel putting on a curator's hat for this project? And did you come across any challenges or surprises?
Trying not to have one easy set of a specific theme was more difficult. Usually, I talk about one artist, their body of work or, a specific theme that's trying to build up to a particular topic.
This time I tried to say, OK, let's look at three things that I have that are new, which gave me the opportunity to think about them again, and in a fresh light.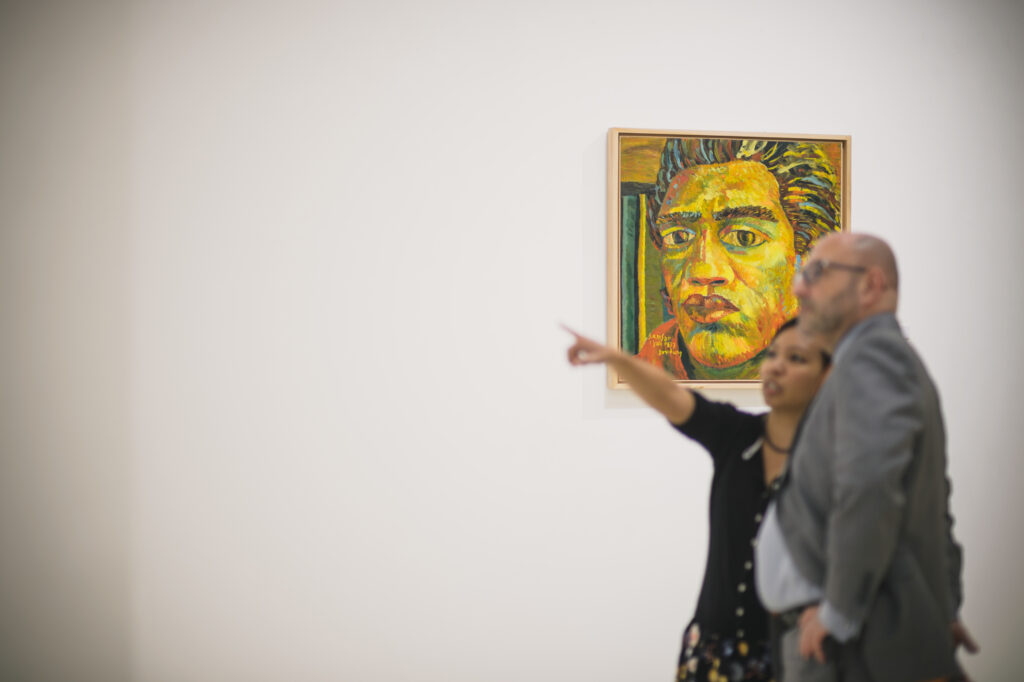 What kind of conversation response did you hope to spark among this audience with your selection of works?
I was trying to pick up three to four works that I recently acquired, which represent different practices. Most people would look at the three and ask, does this make any sense? When you look at them, there's no obvious thread. In a sense that's also part of what I want to do, is to show that collectors of art are not like stamp collectors. They'd say I need to have the 2020, the 2019, 2018 and whoops I'm missing 2017, but I've got 2016. So what do I do? It's not like that. One of the biggest misconceptions is that there is one fixed, specific line. I prefer to think of it more like how you assemble things on a wall–each one of them is talking about something different, and it's up to the viewer to pull together a sense, or to say that they don't necessarily have to have a sense.
With all the historic events happening in the world today, how can art and design contribute significantly to humanity to you? Or is it just non-essential.
I have works of art that I've bought specifically to make me feel uncomfortable, to remind me that not everyone thinks the way I do. Not everyone has the same values I have. I think it's important to be reminded of that. It's like watching different news channels where they're telling the news from completely different perspectives, and you need to sometimes read or see that news feed– the one that's not necessarily the most comfortable for you.
During this whole COVID period, I've found myself reaching out to, observing and buying more art this year than I have in previous years, because I wasn't able to always see art by going to museums or exhibitions. It reflected how important art was in terms of shaping my environment.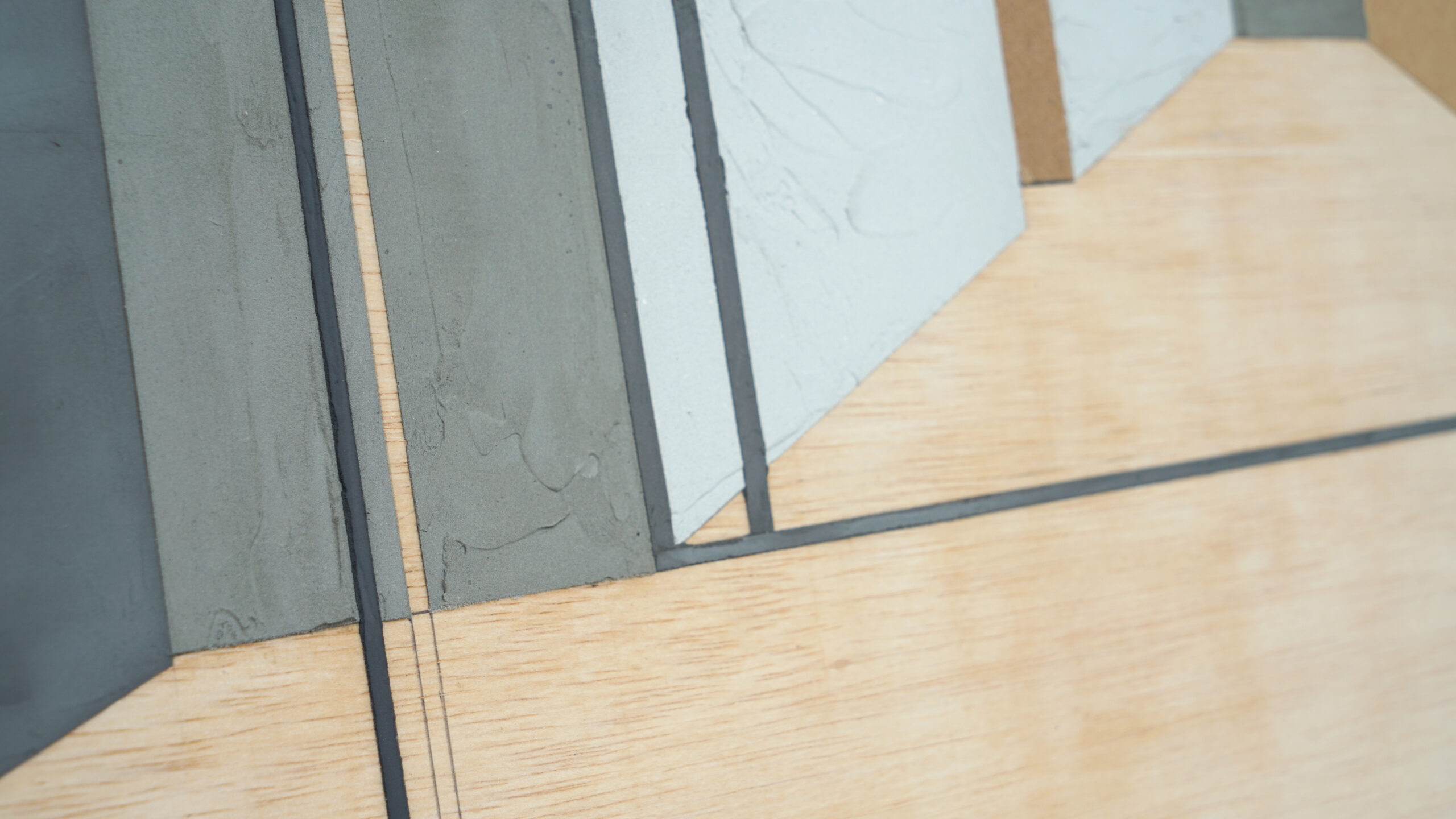 One of the benefits of working from home as an art collector is that I was now surrounded with my collection 24/7. I've been working from home since the first weeks of February, and I live alone, so this is in many cases, those were the only things that were around my environment. Looking at the works, moving them around, thinking about what I collected and getting an opportunity to reflect on my journey of collecting helped keep me sane through some of the tougher periods of the year.
What advice would you give other people you may know who are fascinated by art collecting, but are daunted or intimidated by the process?
What I usually say is that the first thing is you don't have to start by collecting. You start before that, by observing as much art as possible. You try to see the art you like. You try to see art you don't like. Try to find out what moves you and what repels you. How does the artwork influence your thoughts? And that's not something you do in one weekend. That's something that you do over a long period of time; it's part of a lifelong journey to see that. Your taste will change, the same way as when you date: You date individuals you really like, and then all of a sudden you sort of fall out of love with that individual. So that same thing happens with art, both media as well as others. This idea that you have to decide and get fixed in a particular spot–that's not true. It works for some people. But for others, that's really not it, and I try to find things that will continue to keep me engaged. So something simple, something pretty, isn't what works for me, but for some people that is exactly what they want. It's what calms them during a difficult place. For me, I find abstractions more calming than a painting of flowers. That's up to each individual–ultimately, collecting is about seeing as much art from as many places and in as many mediums as you can, and getting a chance to see what reflects and resonates with you.
Recognize that it's part of an ongoing journey. I cannot imagine what my life would have been like had I not started collecting art; it has become a key driver in my way of looking at the world. It has influenced my interests, my friends, and the world I live in, and it has been an incredible journey.
---