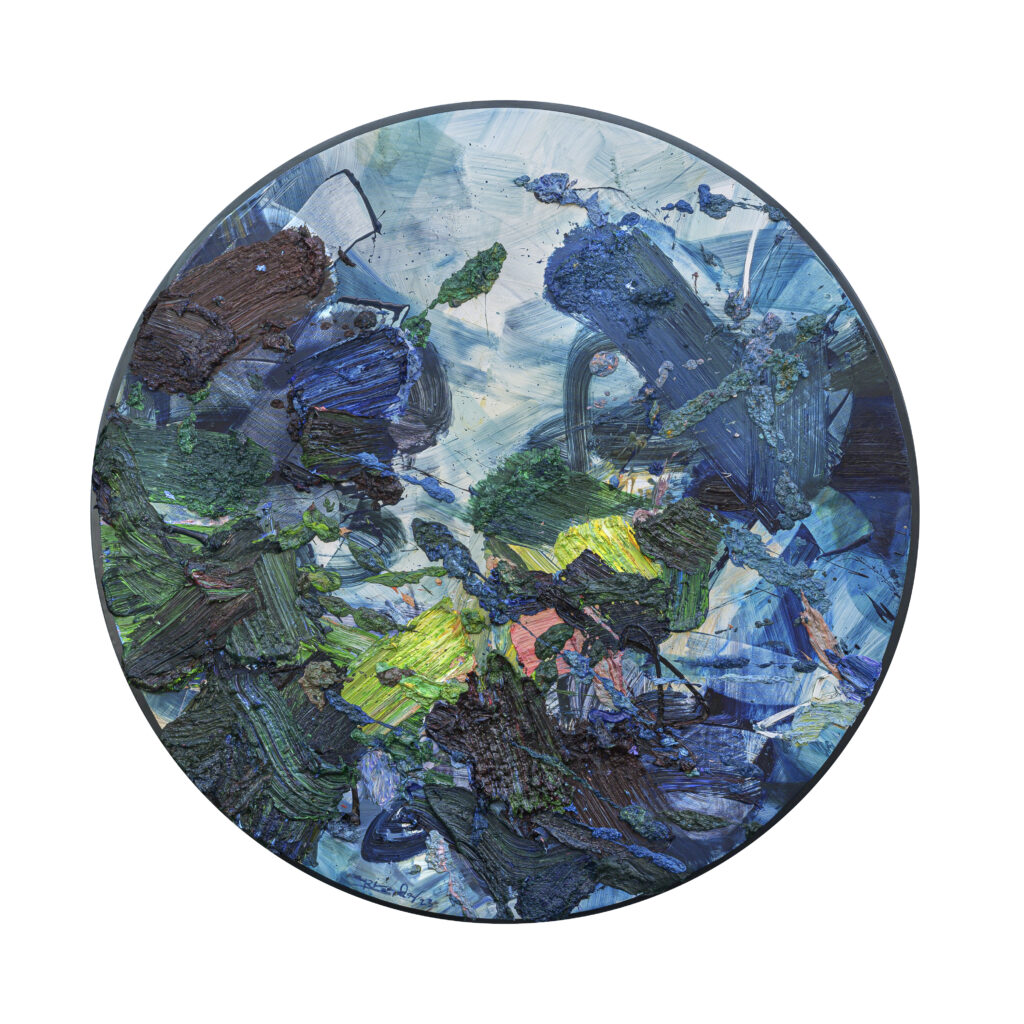 Erizal As is renowned for his vibrant abstract paintings that break free from traditional representation. Painting directly on his canvases instead of premeditating a fixed image, he sees intuition and organic improvisation as crucial to his process. Moreover, experimenting with diverse artistic forms and the complexities between them has always been a mark of his oeuvre.
Embarking on an unexpected yet natural stylistic shift, Erizal has recently begun experimenting with landscape painting. From 2021, recognisable forms—rolling hills, lush greens, lakes and cliffs—have once again emerged on his canvases. Erizal's current body of work is a further reflection of what he gained after one and a half years of painting landscapes en plein air, directly in nature. He is now back to working in his Yogyakarta studio, entering what he calls the 'absorption phase', where he digests the experience of nature while returning to his abstract and formless roots. Rather than forgoing nature, Erizal feels the current body of work is an essentialized and distilled version of his previous experiences. A continuous progression of aesthetic experience.
The Titik Pandang Series (Point of View Series) features a series of circular paintings where the artist is trying to depict nature but in a lens-focus-like fashion.