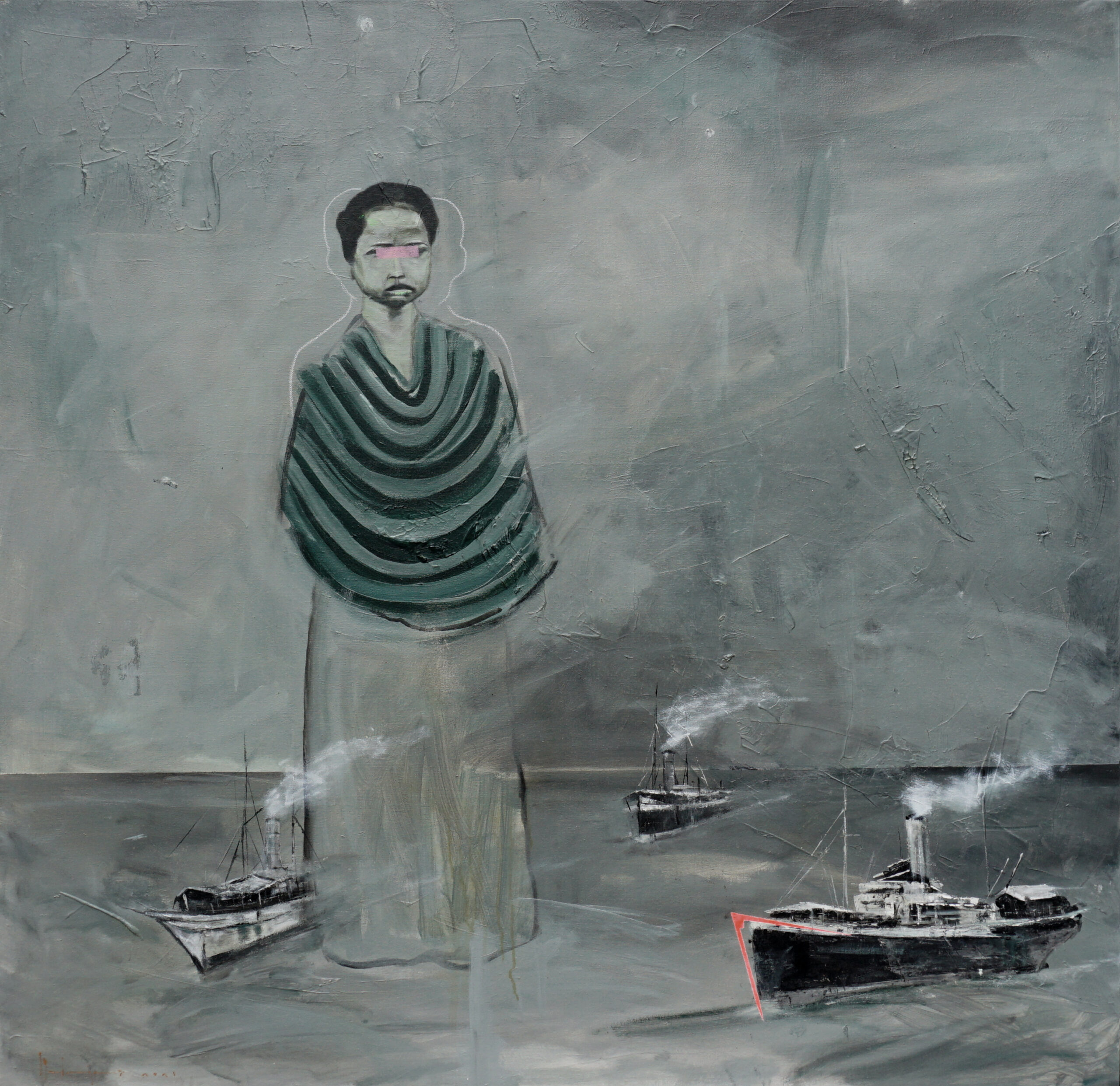 Syam Terrajana (b. 1982, Gorontalo, Indonesia)
The sea is the place for encounters and farewells. The sea connects land and people, it tests the limit of mankind as a whole and as an individual. Because of the separation by water, humans feel the drive to be connected, to explore the unknown, and to experience the world. The sea is the witness of history, legend, romance, tragedy, violence as well as oppression.
Growing up in Gorontalo, a lot of Syam's early memories are tied to the sea. While the subject matter of this series are the sea, the theme that Syam would like to convey through these paintings are actually about identity, memory, history, and spiritual experience.