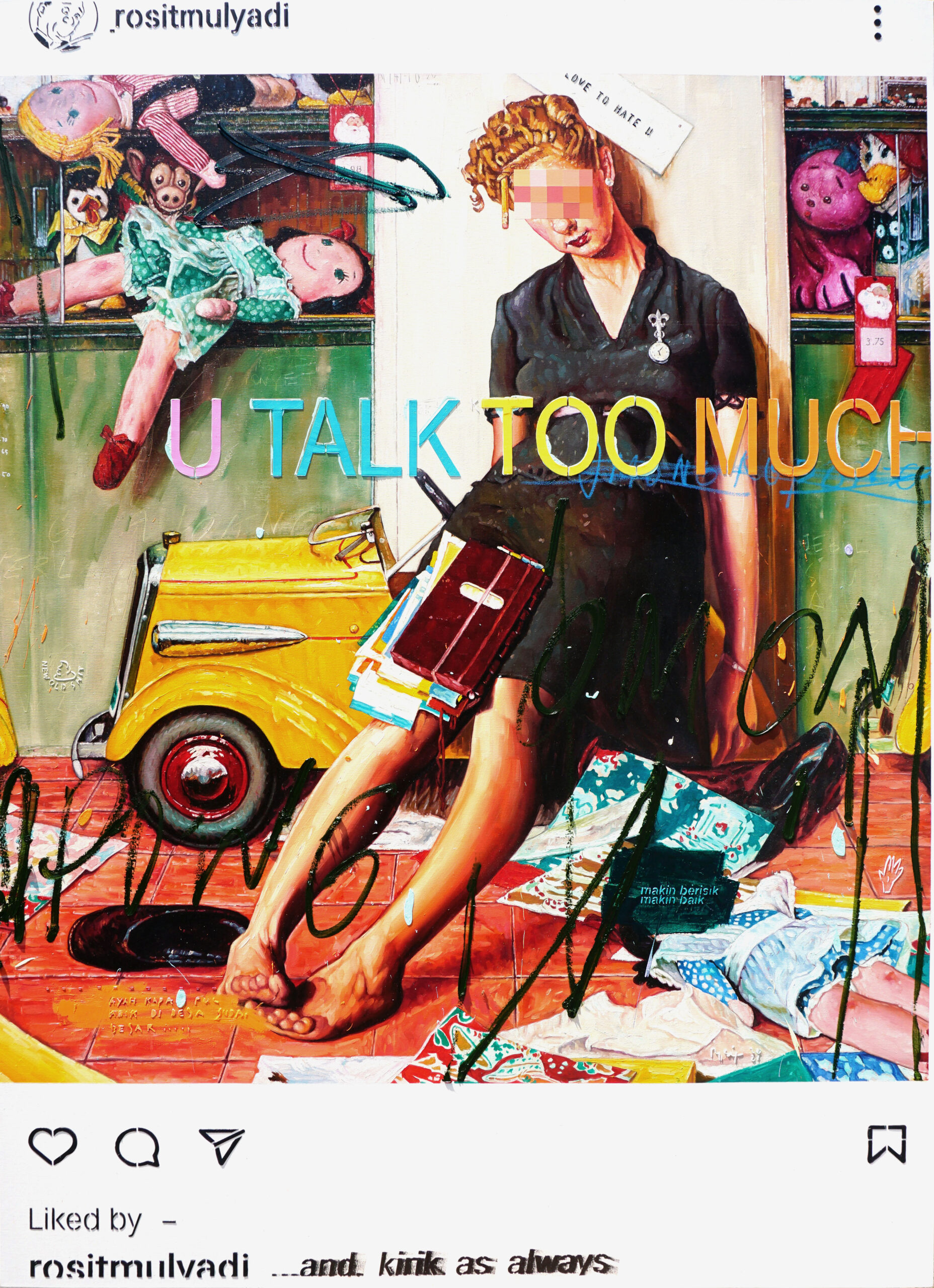 Rosit Mulyadi (b. 1988, Java, Indonesia)
While in the previous body of work Rosit appropriates mostly paintings from the Baroque, Neoclassical, and early Post-Impressionist era, in this series, his works borrow heavily from famous American Illustrated style and Pop Art artworks, which have a profound urban-capitalist background. He employs the usage of industrial-ready colours as well as combining silk-screen techniques and tools with the oil painting medium.
These visual portrayals of cynicism and lethargy towards the capitalist structure are then redirected by Rosit to express similar sentiments against the boredom of waiting and facing an ever-changing mish-mash of policies during the pandemic.