Artist Bio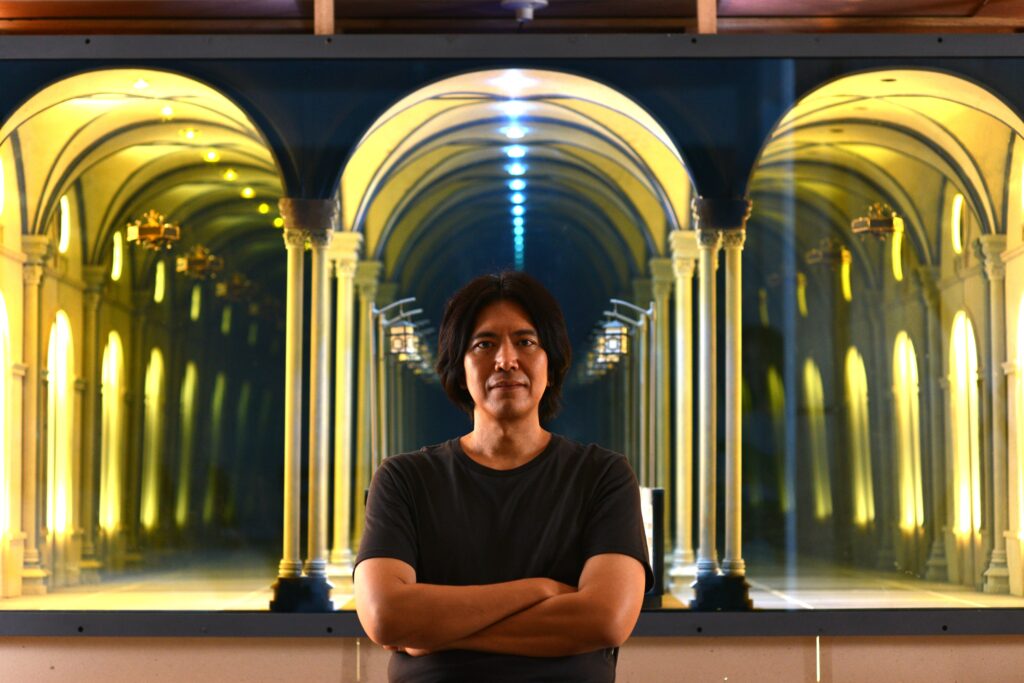 (b. 1966, Victorias City, Negros Occidental, the Philippines)
Born in Victorias, Negros Occidental, Mark Justiniani grew up in a small town surrounded by sugar cane plantations and mills. Coming from a family of engineers and artists, he established himself as a professional artist known for his figurative paintings and jeepney assemblage using stainless steel, stickers and decals . He was actively involved in artist collectives such as Grupong Salingpusa (1985-1992), Artista ng Bayan or ABAY (1987-1990), and Sanggawa (1994-1998).
Throughout his career, Mark has received numerous awards and recognition for his artistic contributions. Notable among these are his Grand Prize win in the Metrobank National Painting Competition in 1990, the CCP's 13 Artists Awards in 1994, the Jurors' Choice in the Philippine Art Awards in 1998, and the Solidarity Award bestowed by the Pilipino Worker's Center and the City of Los Angeles, California in 2005. He has also been invited to exhibit at highly esteemed art events, such as the 2nd Asia Pacific Triennial in Brisbane, Australia; the Asian Art Museum in San Francisco; Artjog in Jogjakarta; the Children's Biennale at the National Art Gallery in Singapore; the Japanese Palais SKD in Dresden, Germany; and the Yokohama Triennial in Japan. Most notably, Justiniani participated in the 58th Venice Biennale in Italy in 2019, where his compelling work titled "Arkipelago" represented the Philippines.
However, Justiniani eventually shifted his artistic focus towards exploring the visible spectrum and delving deeper into his inquiries on realism. This marked a significant transformation in his artistic practice. He began to delve into the science behind his work, conducting profound investigations into perception, light, and visual phenomena. Through his art, he embarked on an exploration of the boundaries of realism and its interaction with the human experience.