Artist Bio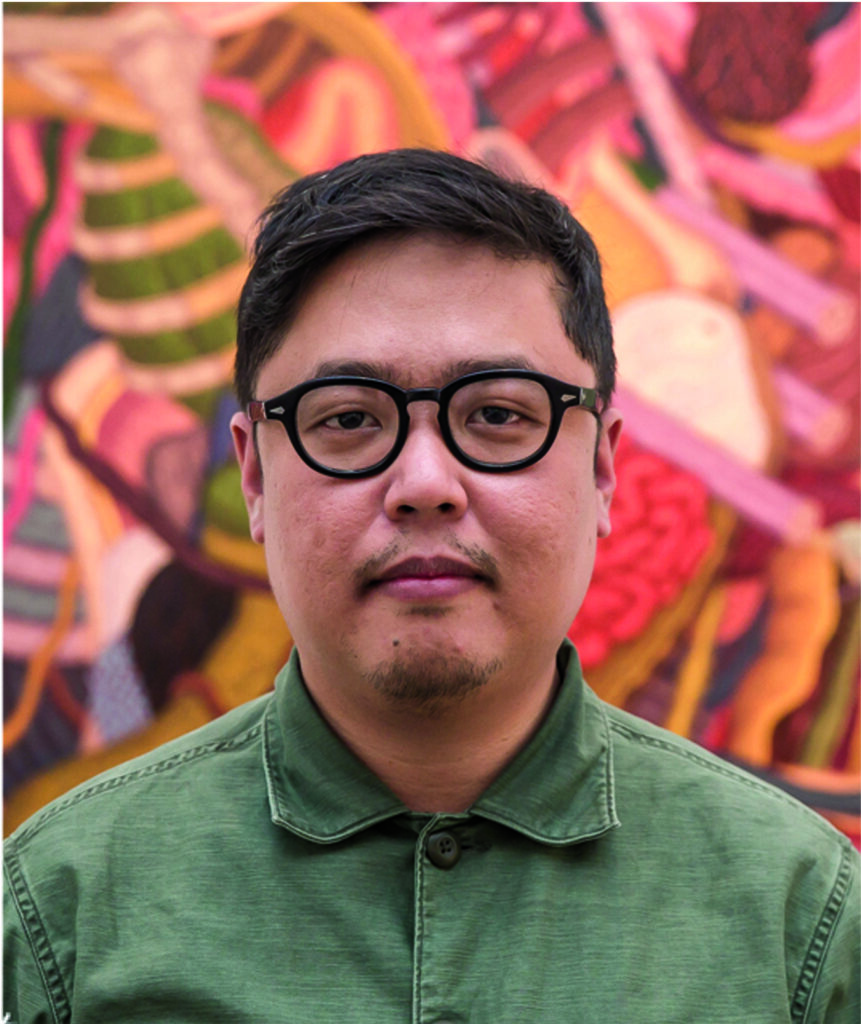 (b. 1978, Manila, the Philippines)
There is always an air of ambiguity in the world created by Louie Cordero: a world that is often described as bizarre or riotous, and sometimes even grotesque or abject. In his paintings, sculptures, and installations Cordero uses anatomical innards, muscle tissue, veins, and eyeballs to construct a new, unclassifiable species that has evolved through forms, shapes, and patterns, and then juxtaposes them with iconographies from the current social milieu: the images of Catholicism, the relics of the so-called Third World (Southeast Asia and Africa), the air- brushed panels of the Manila jeepney, the stuntmen of lowbrow Filipino films, the primitivism of native crafts, and the localised narratives of Western Popular culture—from Hollywood imagery in shop signs and graffiti to the sanctification of American pop songs in run-down videoke bars.
Cordero is a graduate of the College of Fine Arts at the University of the Philippines and held a residency in the United States at the Vermont Studio Center (2003). He's a recipient of numerous awards including the Thirteen Artists Award from the Cultural Center of the Philippines (2006). His work has been exhibited at the Musée d'Art Contemporain de Lyon, France; the Heide Museum of Modern Art, Australia; Singapore Biennale (2011); the 14th Jakarta Biennale (2011); and the Singapore Art Museum.
Cordero is currently based in Cuenca, Batang.