Savanhdary Voonpoothorn
(b. 1971, LAOS)

Savanhdary Vongpoothorn is a painter and visual artist born in Laos, and based in Australia. Her delicate paintings, created by layering coats of paint on both sides of the canvas, are reminiscent of a myriad of different cultural symbols including but not limited to tartan, Laotian textiles, Buddhists mandalas, Minimal abstraction, and Aboriginal art. 

These influences are fused with the canvas to form a multicultural flag of sorts. These cultural and spiritual references stem from Vongpoothron's experiences of growing up and living in both Laos and Australia. Her art, rather than constituting a fixed tradition or objectified sense of culture, is a personal representation of her diasporic identity. 

Her work has been exhibited locally and across the globe, being included in many important public, corporate and private collections, including the National Gallery of Australia, Queensland Art Gallery/GOMA, Art Gallery of New South Wales, National Gallery of Victoria, the Australian National University Collection, Artbank, and World Bank.
WORKS BY THIS ARTIST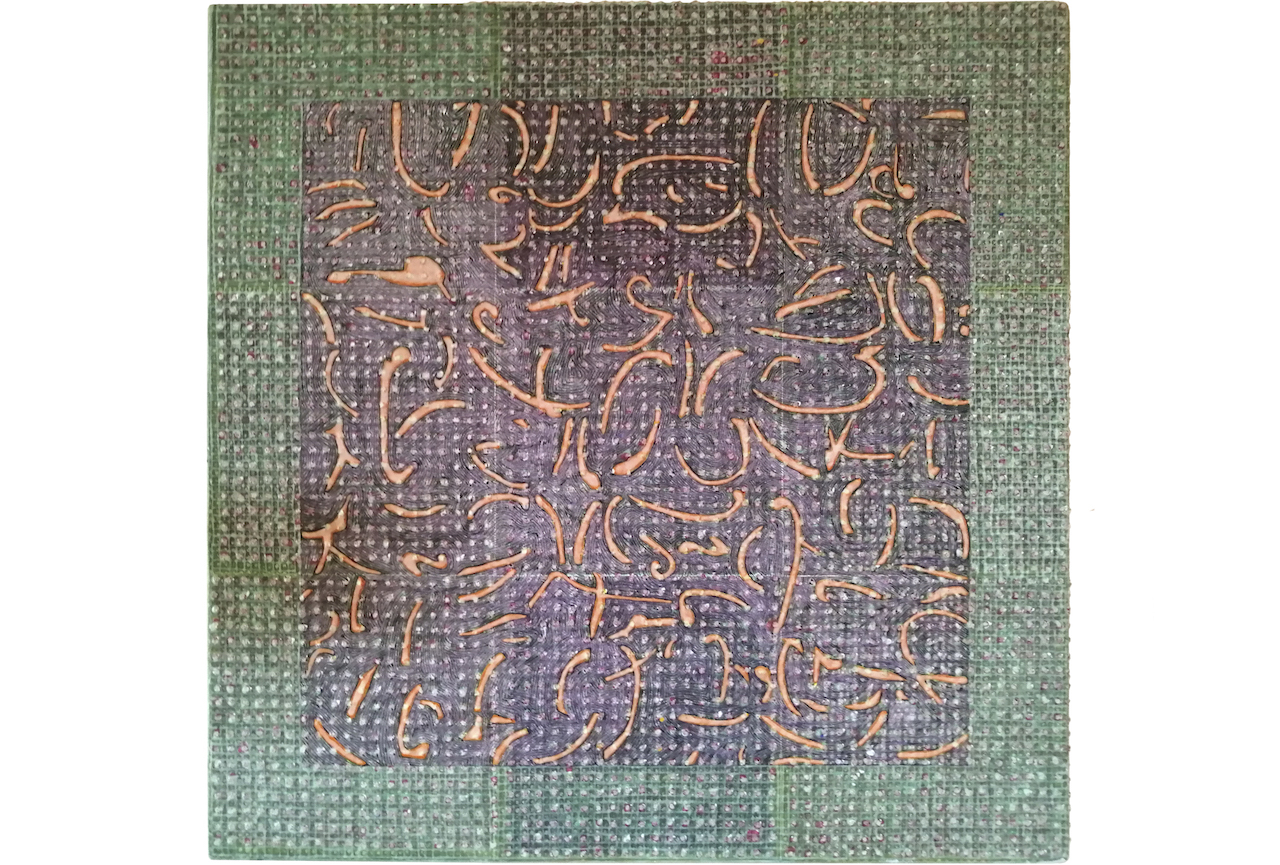 PHOSPHORESCENCE
2020
Acrylic and Japanese Paper on Perforated Canvas, 50.7 x 50.7cm
Since the late 1990s, Savanhdary Vongpoothorn has made perforated canvas a hallmark in her oeuvre, inspired by the act of weaving steeped in Lao culture—one of the many diverse influences, ranging from Japanese Buddhism to Aboriginal art, woven into her contemporary practice. 

She recently resurrected this material during this period of lockdown, when she found old stock of perforated canvases made by her father, who had long been her studio assistant helping her produce these canvases through a soldering iron—up until early this year, just before the rapid outbreak of Covid-19, when Savanhdary's father passed away. 

Suddenly, what had once been abandoned in untouched storage spaces now holds invaluable meaning to Savanhdary. As if poignantly holding on to the physical vestiges of her father's presence and actions, Savanhdary shares how she closely examined the intricacy of the gridded lines and burnt, uniform holes on these canvases upon their discovery. 
In this work, the text making up the composition of the canvas is a broken Sutra, or a Fire Sutra, appearing abstract and fragmented as it lacks a coherent flow and narrative. Yet, Savanhdary does the symbolic act of applying iridescent and phosphorescent paint to the canvas, making the work glow in the dark. 

Created during a time of both personal loss and collective fear and uncertainty, the work is a powerful allegory of how brokenness can be transformed into beauty—and how that beauty contains a light that persists, even in a dimming world.