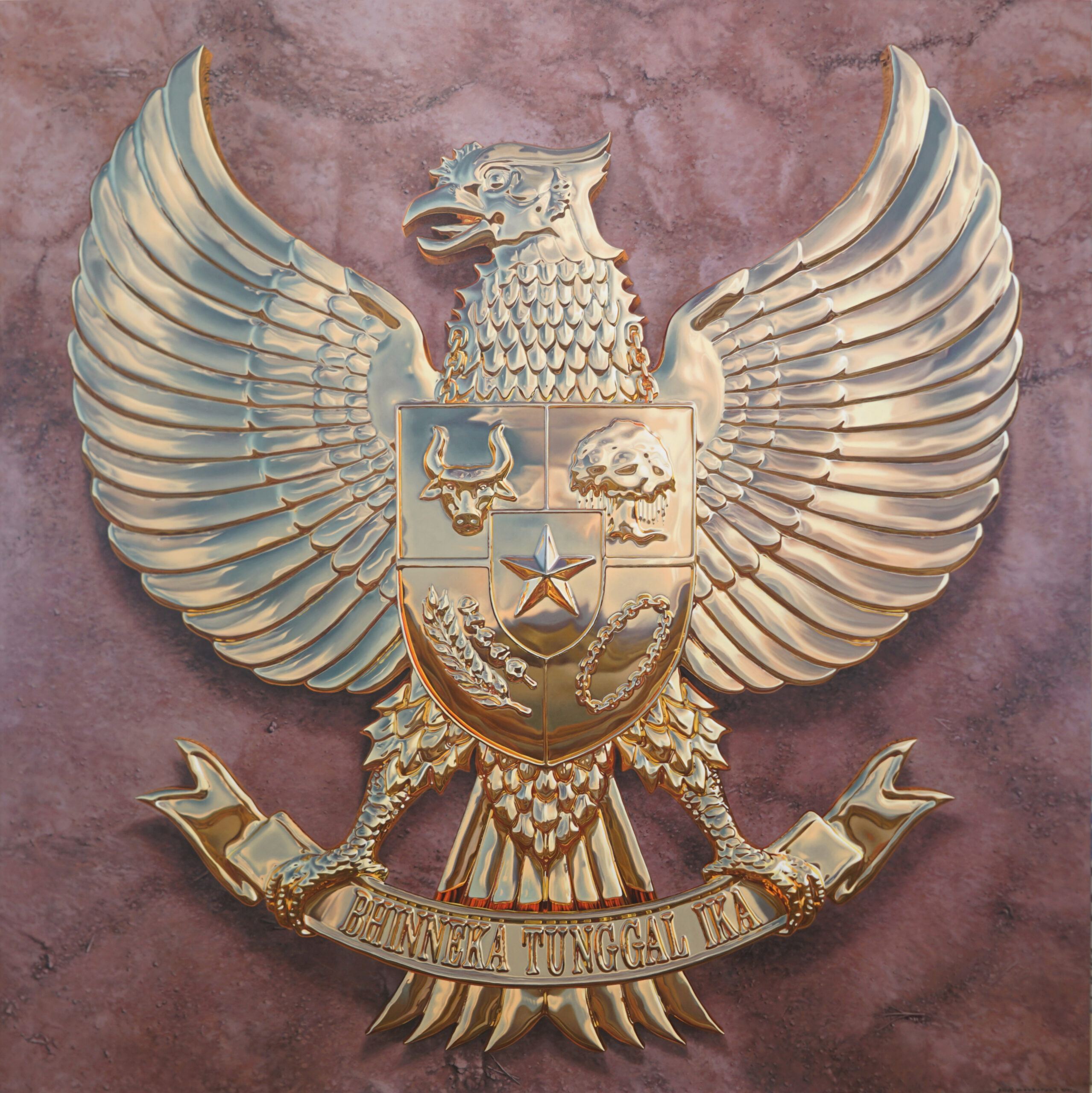 Known for his poetic paintings and sculptures that marry realism with absurdity, Rudi Mantofani challenges our ways of seeing familiar objects, symbols, and landscapes. He often subverts our perceptions of the world we know through his surreal, metaphorical visions: from a square-shaped earth to a flipped map of the Indonesian archipelago.
While he would typically distance himself from political themes in the past, Mantofani has recently been exploring a symbol packed with strong national and political overtones: the iconic golden Garuda, a mythical bird that has long been used to represent Indonesia.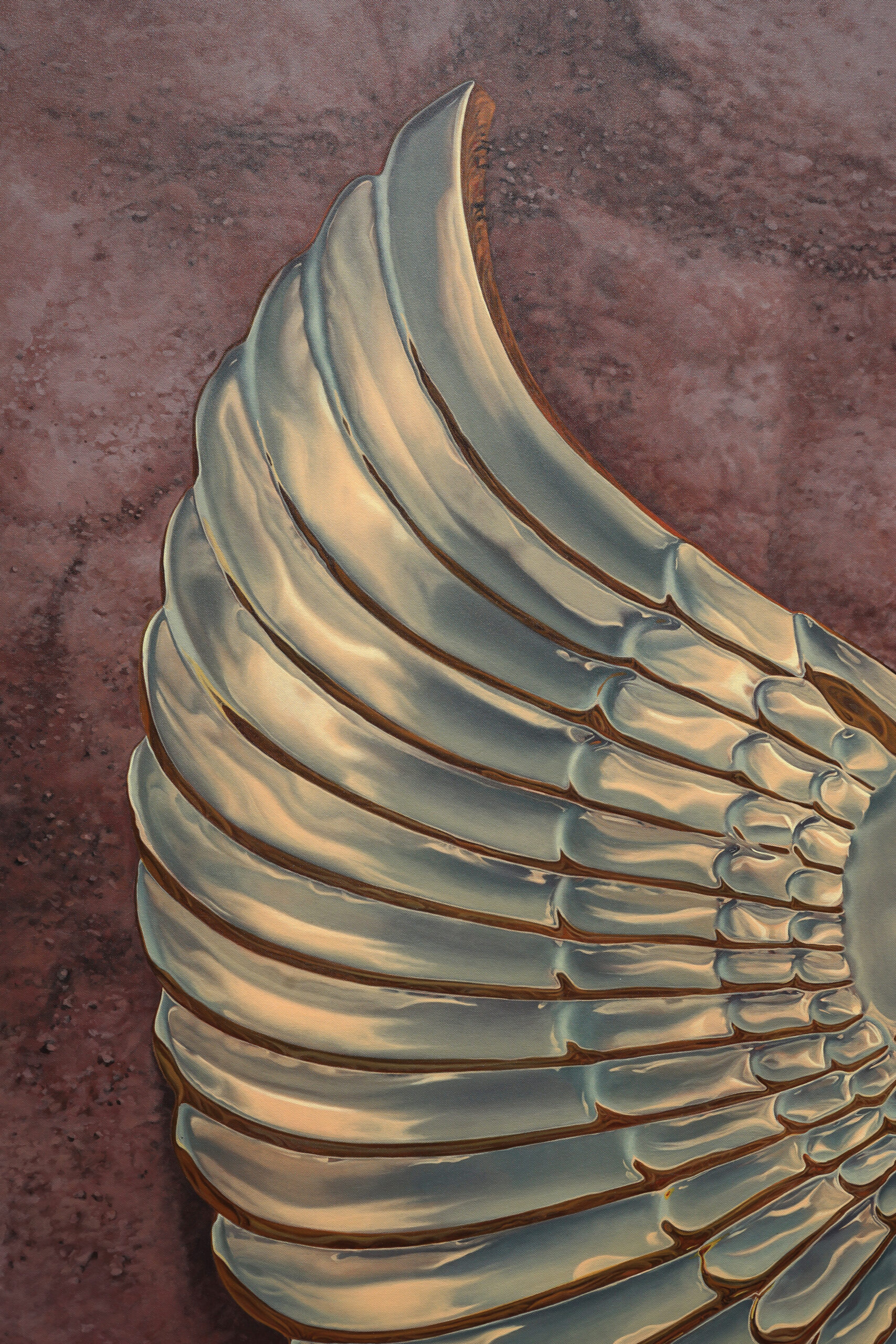 In a previous painting, Mantofani alluded to its shape but removed the shield and signs typically emblazoned on the bird. In his more recent Pancasila, however, he portrays the national emblem in the form of a striking hyperrealist painting, accurately keeping all its five signs and scroll, inscribed with the words Bhinneka Tunggal Ika (roughly translated as Unity in Diversity). Yet, there is something unsettling in seeing this symbol in its perfect, pristine glory, juxtaposed against a dark background filled with dirt and soil.
A significant expansion in Mantofani's oeuvre, Pancasila provokes viewers to ponder the meaning of these mottos and icons that supposedly represent a nation, and grapple with the nuances and dissonances between illusion and reality.