Jigger Cruz' grotesque sculptural paintings are particularly discomforting for the way they boldly deface the picturesque and traditional—employing layers and layers of thick paint, oozing out as if they came straight from their tubes, to erase traces of conventionally painted imagery underneath.
Through their rugged textures and deep, dark colours, these visceral abstractions express glimpses of a rich interior world, bursting with chaos and freedom. My Nights are More Beautiful Than Your Days continues this idiosyncratic practice Cruz has built: heavy paint layers of dark green, violet, blue, and blood red vandalise traces of a black painting filled with decorative flora patterns. The top of its gaudy gold frame, harkening archaic classical paintings, is similarly violated with bright red paint—as if allegorically testing the boundaries of Cruz's visual rebellion.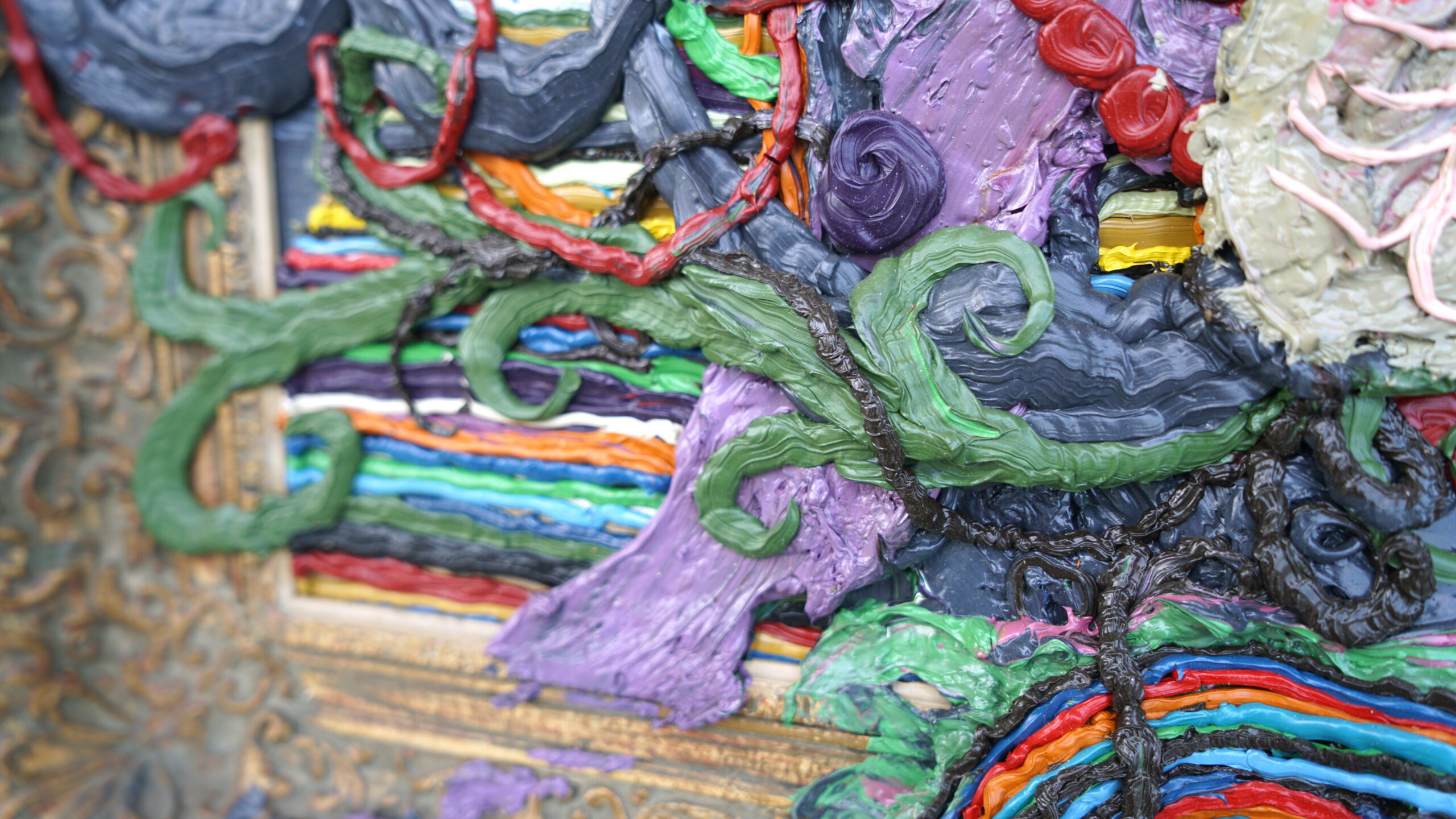 Moreover, the title itself injects another layer to the piece, possibly alluding to Cruz's unique artistic process. Cruz likes to work at night—and his claim that such a time holds more beauty than conventional working hours subtly reveals how the artist, just like his art, thrives in the unorthodox.