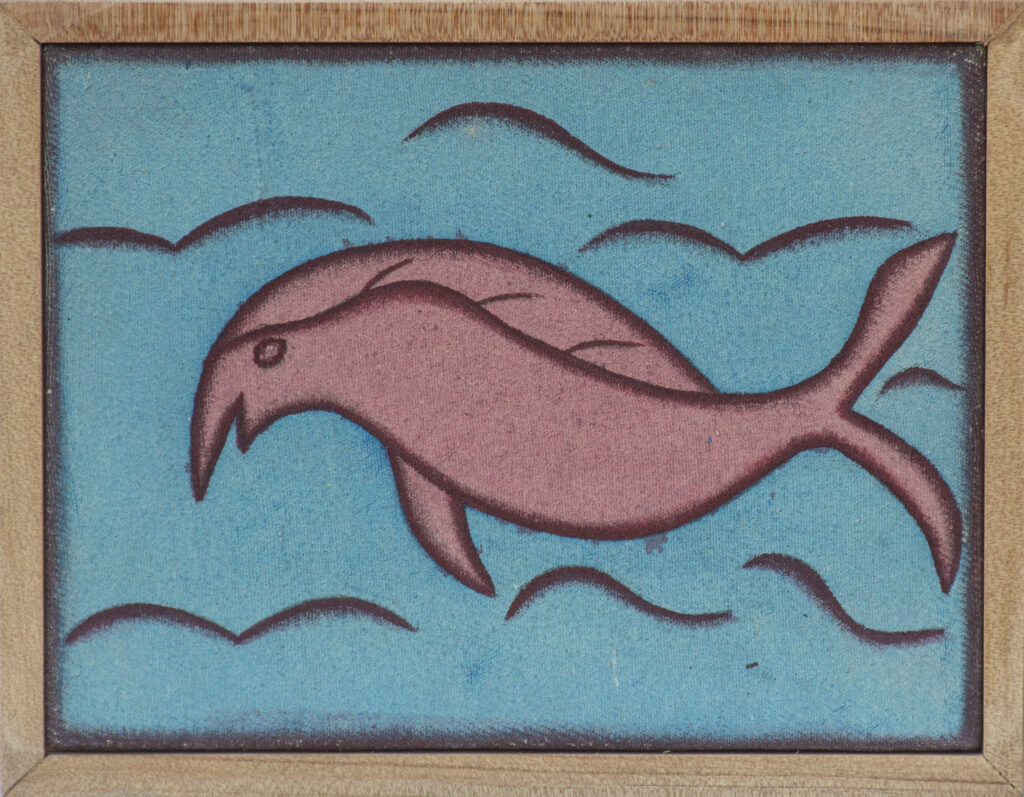 In 1999, Murni's produced a work entitled Mesatya 97 (Mesatya Ceremony 97), depicting a mythical fish jumping through a ring of fire. The title and iconography alluded to the now-forbidden traditional ceremony of honor-suicide, where the wife would prove her loyalty by jumping into the husband's cremation fire, joining him in the afterlife.
The painting has been read as a subtle reference to Murni's fraught relationship with her ex-husband, a portrayal of a wretched union and deadly companionship. However, the painting also symbolized Murni's triumphant survival of her first abusive marriage: as the fish escaped the fire and returned to water, Murni similarly rose above her history of trauma.
If we were to entertain the suggestion of continuity in Murni's works, it is possible to speculate that Murni's fish from her 1999 painting managed to find its way to her canvas again five years later. Affectionately called the artist's favourite fish, perhaps this provides us with insights into Murni's journey of healing.